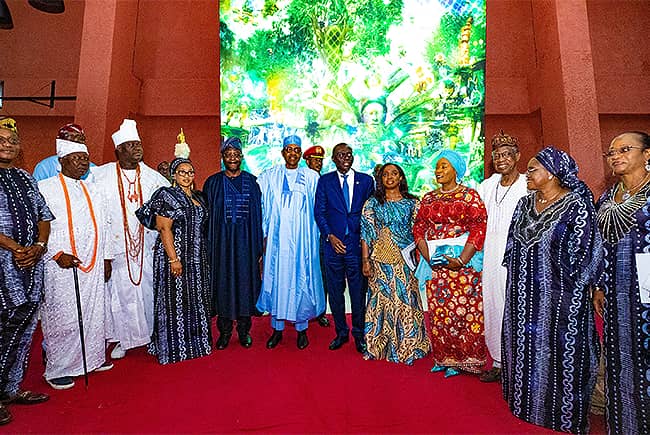 By Onyeka Ezike 
Director General, National Council for Arts and Culture, NCAC, Otunba Segun Runsewe, says Lagos State Governor, Babajide Sanwo-Olu, has shown deep and unprecedented commitment to the growth of cultural tourism economy in the state and Nigeria.
Listing detailed creative sector interventions by the tourism-loving governor in recent times such as reconstruction of the Badagry Slave Museum, unveiling of John Randle Yoruba Culture and History, hosting of United Nations World Tourism Organization Conference and the iconic 35th edition of Nigeria's biggest cultural festival expo, National Festival of Arts and Culture, NAFEST, last year, Runsewe commended Sanwo-Olu for these upbeat, pragmatic efforts, geared towards bringing the creative tourism economy in Lagos, back to local and global reckoning and acceptation.
Speaking to the Media on the sidelines of the official commissioning of the John Randle Yoruba Culture and History Museum by President Muhammadu Buhari, last Tuesday in Lagos, Otunba Runsewe who also doubles as Africa Region President, World Craft Council, said the Blue Rail infrastructure in Lagos will aid the rebound and attraction of tourists traffic to Lagos State.
"It's indeed heartwarming to see all the tourism infrastructure and investment on platforms desirable to growing a sustainable creative cultural tourism economy in state, and thus empowering local people and industry practitioners. Governor Sanwo-Olu is a tourism caregiver, futuristic and a tourism job creator," Runsewe said.