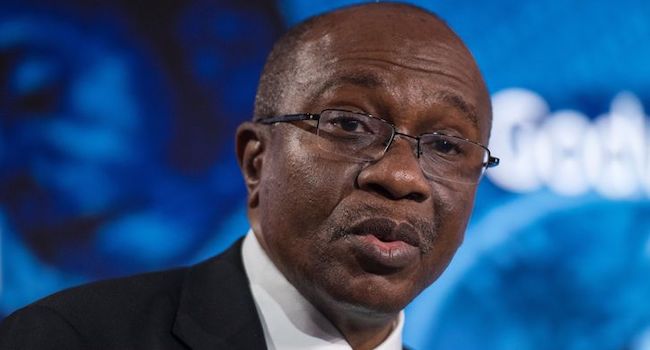 Godwin Emefiele, CBN Governor
By James Ogunnaike, Abeokuta
The Central Bank of Nigeria (CBN) on Thursday said the decision to redesign N200, N500 and N1,000 notes, was long overdue, saying that it
followed the law and due process in its decision to redesign some of the Naira notes.
The Ogun State branch Controller of the apex bank, Wahab Oseni, who said this at a sensitization programme on the newly redesigned Naira notes, held at Kuto in Abeokuta, said the decision was in the overall interest of every Nigerian.
While pointing out that the standard practice globally was for Central Bank to redesign, produce and circulate new local legal tender every five to eight years, Oseni noted that the N1,000 has been in circulation for 15 year, while N500 and N200 had spent 16 years and 20 years respectively.
He said, hoarding of significant sums of banknotes outside the vaults of commercial banks should be discouraged by anyone who means well for the country.
He clarified that the decision to redesign the Naira notes was taken by the CBN and heads of all commercial banks in the country.
He added "the introduction of the new Naira notes will help check counterfeiting. The redesign is also expected to strengthen the economy, reduce the expenditure on cash management and enhance the CBN's visibility of the money supply"
He clarified that the decision of the Central Bank of Nigeria to redesign the three denominations of the Naira is not targeted at any group or persons.
"The global standard period for redesigning a country's currency is five to eight years, which means that the Naira is long overdue for redesigning. Also, having a considerable amount of money currently outside the banks back into the financial system may help ease inflationary pressures, deepen financial inclusion and enhance cashless policy".
He advised Nigerians to cultivate the habit of saving money in banks, saying that when people safe in banks it is secured.
Oseni said, "data have shown that a large volume of banknote hoarding by the public, which has led to shortage of clean and fit banknotes. Increase in the rate of counterfeiting in the country and the long span of re-designation of Naira notes, which according to best practice, should be undertaken every 5 to 8 years". Look