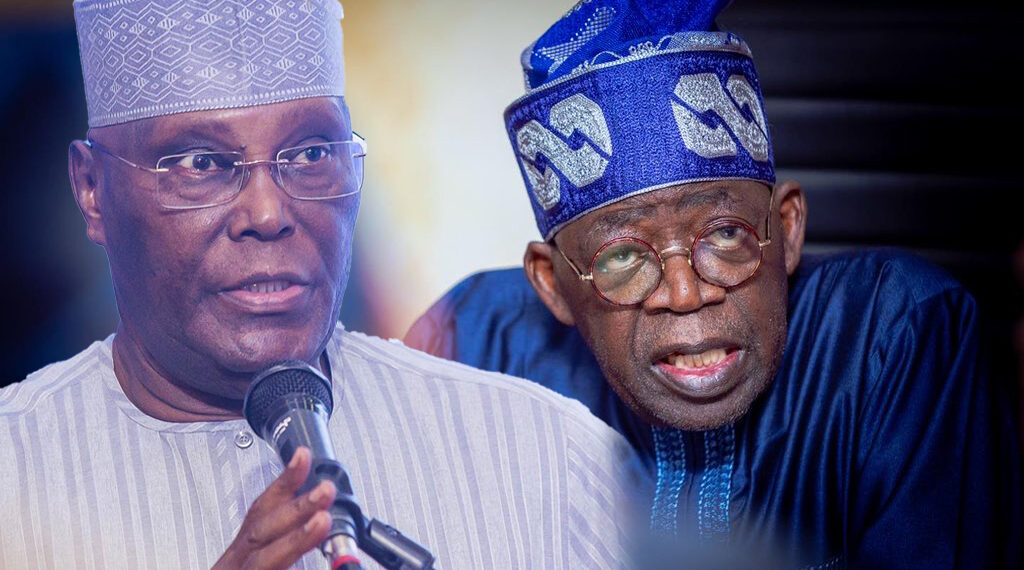 .
*As it meets registered parties, presidential candidates
By Joseph Erunke, ABUJA
The National Peace Committee has again, appealed to presidential candidates in the forthcoming general elections to moderate their languages as they continue their various campaigns ahead of the exercise.
The committee equally appealed to the candidates to not only show respect to the views and concerns of one another but also listen to the concerns expressed.
The committee's chiarman and former Head of State, General Abdulsalami Abubakar,rtd, who said these Friday, during a meeting the committee had with the leadership of the 18 registered political parties and their presidential candidates in Abuja, expressed worry over some actions of some parties and their candidates.
He, however,said:"We are not here to find out who is wrong, but what is wrong and to see how to correct it."
He said: "I appeal to you all to be moderate in your language, show respect to the views and concerns of one another and listen to the concerns expressed. We are not here to find out who is wrong, but what is wrong and to see how to correct it.
"We are pleased that there are measurable improvements and that INEC is assuring us that it has resolved some of the areas that have often caused violence.
"The security agencies have also continued to give us assurances. Our hope is that you can raise your areas of concern and let us see what can be done to instil confidence in this process."
Gen. Abdulsalami Abubakar urged Nigerians to take the forthcoming general elections seriously, tasking them to contribute to its success.
"I want to appeal to all Nigerians to appreciate the seriousness and significance of these elections. We have gone through many difficulties and survived them.
"The purpose of this initiative by the Peace Committee is to build up the confidence of our people in the electoral process and to ensure that we do all that is possible to ensure that these very crucial elections are successful.
"Our intention is to hear from the presidential aspirants themselves and see how we can rally all our people to ensure that all citizens are able to elect the leaders of their choice.
"It is impossible to have all contestants in one room and so, we hope that whatever we discuss here affects all contestants in these elections," the NPC Chairman said.
He recalled that on the 29th of September 2022, the committee invited them for the signing of the Peace Accord at the International Conference Centre (ICC), Abuja.
He said, "You may also recall that we placed advertisements in all major newspapers and social media calling on all Presidential candidates to be mindful of the concerns of Nigerians, on such issues are the need to use temperate language, avoid raising the tone of violence and to conduct themselves in a manner that does not undermine the electoral process."
He said that the meeting was not to listen to accusations and counter-accusations, neither was it to trade blame but to raise issues and concerns so that the forum can explore the best means of resolving the concerns.
The meeting later went into a closed-door session.
Before the meeting began, a mild drama ensued when the presidential candidate of the African Action Congress, AAC, Omoyele Sowore, protested the sitting arrangements.
It took spirited efforts by Gen. Abdulsalami to make Sowore sit down after he threatened to remain standing or leave the meeting if the NPC did not give assurance that there would not be a repeat.
"The sitting arrangements should have been alphabetical, I note that this happened at the ICC during the signing of the peace accord and this is not fair," he said.
Gen. Abdulsalami who assured that his position is noted, however, said that Sowore can leave if he was not still satisfied.