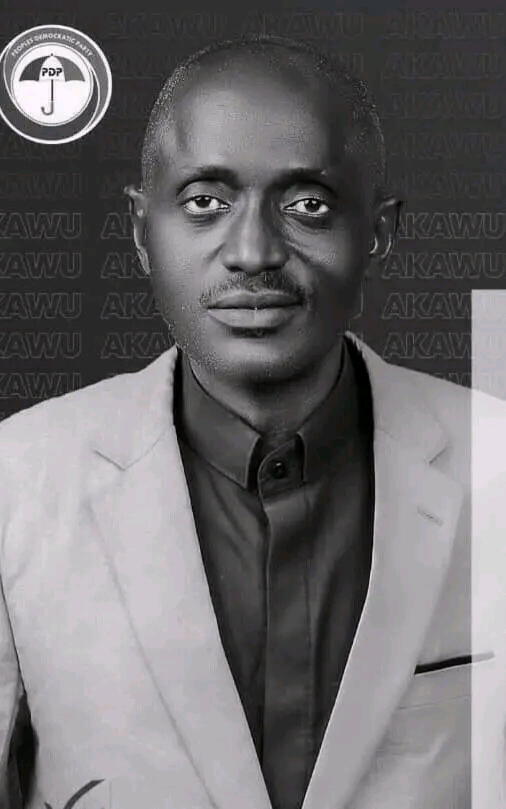 By Marie-Therese Nanlong, Jos
The People's Democratic Party, PDP, House of Assembly candidate for Pengana State Constituency, Matthew Akawu has died.
It was not readily confirmed the cause of his death but the leadership of the Party in the State has confirmed it and offered condolences.
The State Chairman of the Party, Chris Hassan expressed shock over the demise, and in a statement by his Personal Assistant on Media and Protocol, Kefas Sumdi, also described the deceased as "a very loyal Party man."
Read also: Second Republic Politician, Guy Ikokwu dies at 85
The statement reads, "The Chairman of the Peoples Democratic Party, Plateau State Chapter, Hon. Chris Hassan has expressed shock over the sudden demise of a PDP Candidate for the House of Assembly representing the Pengana State constituency, Hon. Matthew Akawu.
"The State Chairman described the death of the late Akawu as sudden and tragic. Akawu was very patriotic, a loyal and resourceful Party man, who made immense contributions towards the stability, growth, and success of the Party in Pengana, Bassa, and the State at large.
"Akawu's death is a big blow to the PDP, especially at this time his experience, commitment, and sense of humility are needed to steer the Party to victory in his constituency, Bassa, and to rescue Plateau from the misrule of the All Progressives Congress.
"The Chairman commiserates with the Akawu's family, friends, associates of the deceased, his supporters, the PDP family in Pengana, Bassa, and the State Chapter."