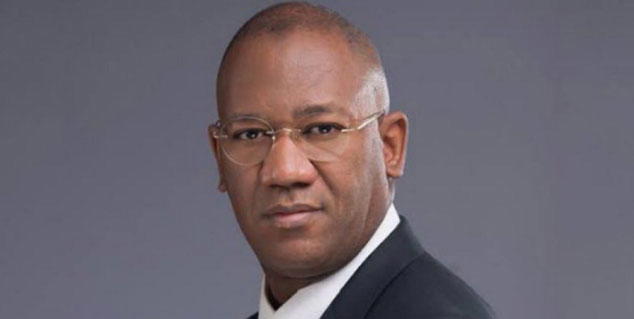 Datti Baba-Ahmed
.
John Alechenu, Abuja
The Vice Presidential Candidate of the Labour Party, Datti Baba-Ahmed broke down in tears during the Town Hall meeting organized by Channels Television while speaking about insults directed at his family by political opponents.
During the event, which was held on Sunday night, Baba-Ahmed recalled how his family and the memory of his late father became objects of ridicule by political opponents.
He said his family background became the target of attack by these opponents soon after he joined the LP Presidential ticket and took on those who spread misconceptions and falsehoods about his principal, Mr Peter Obi.
Also Read
'That's fake news,' El-Zakzaky denies endorsing Peter Obi 
He said, "When I joined the ticket, I impeached certain lies against him (Peter Obi) and particularly my good friend on the APC side on the same level. You know when people think they have money, they have power, and the sitting authority is theirs.
"Someone has to tap them on the shoulder. I did and told him to do it and I will do three you know I am capable of doing it.
"However I and my family have been paying a huge price for my attempts to rescue Nigeria. They sent all sorts of people after me.
"I would have been much happier if only they stopped at me as an individual…"
One of the Presidential Campaigns had in one of its public engagements cast aspersions on the Mauritanian heritage of the VP candidate who is a Nigerian from Kaduna State.
Baba-Ahmed became emotional and had to be excused as he stepped off the set to get himself together before he returned.