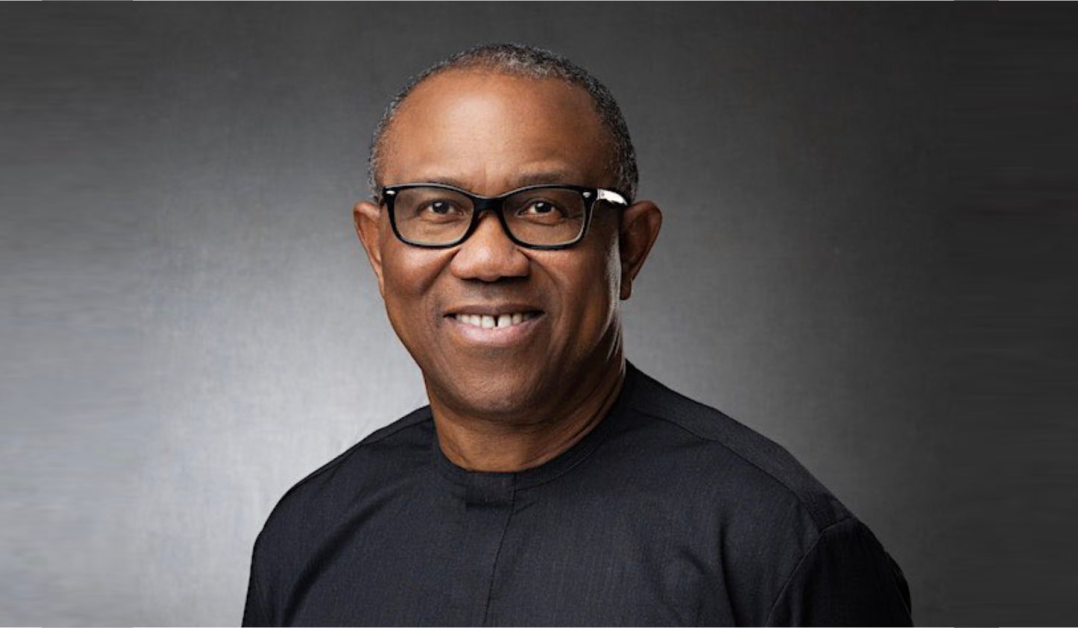 *Says Presidency not a retirement job *Vows to end frequent ASUU strikes
By Dennis Agbo, John Alechenu &Chinedu Adonu
THE Presidential Candidate of the Labour Party, LP, Mr Peter Obi, has enjoined Nigerians to vote for competent persons, who are mentally and physically prepared for the task of providing leadership for a sick nation such as ours.
Obi, made the appeal in an interactive session with students of the University of Nigeria Enugu Campus, UNEC, Business School, in Enugu, yesterday. The interactive session was entitled: 'State of the Nigerian Economy: The Way Forward."
He also spoke at a rally in Enugu, where he said the LP Obi-Datti ticket was the best equipped and prepared to move the country forward.
In a veiled reference to the Presidential Candidate of the All Progressives Congress, APC, Asiwaju Bola Tinubu, he said: "In the United States during the election, they go for debates, somebody once asked Barack Obama questions that were personal and he answered.
"But here in Nigeria, somebody wants to contest the election, we don't know his real age, we don't know his name, we don't know the schools he attended. Nobody knows his real identity.
"My name is Peter Obi, I can say I went to CKC, went to the University of Nigeria, Nsukka. Both the VC and DVC today, were my schoolmates. We came to University the same year and left the same year.
"The people I went to school with, I can see them here today, my seniors and my juniors. How come we now have people who do not have classmates? This is very important. This is all about character and people we can trust."
The LP candidate explained that an honest person does not pretend to be someone he is not and is not afraid to tell people the truth about himself.
Obi cited the example of Chief Afe Babalola, SAN, legal luminary and founder of Afe Babalola University, ABUAD, Ado-Ekiti, who he described as an upright Nigerian, who isn't ashamed of his background.
Also Read
He said: "Afe Babalola once told me he never had the opportunity of going to a formal school.  There is nothing wrong with that. There are so many people who have done well in life and never went to formal school.
"This country is sick and should not be handed over to a sick person. I am not saying that anyone is sick. We have been here for over two hours, we don't want people who can't stand for 30 minutes.
"If you say you will fight corruption, let's go to the road you have passed and see what is remaining there after you left.
"This year's election must be based on competence. This job requires physical and mental energy. It is not a retirement job."
Vows to end incessant ASUU strikes
Obi also promised to end incessant industrial unrest by university lecturers that has crippled Nigeria's university education, if elected, saying "We will not have one day of ASUU strike."
Lamenting the frequent strikes being witnessed in the Nigerian universities, recalling that in his days at UNN as a student they never witnessed any strike.
Hear him: "Universities should be well funded. There is nothing big about funding the universities. Funding a university is the collaboration of everybody. Education is not an expense but an investment. We'll make sure that nothing stops education."
To encourage university education, Obi said that students could be given loans to study and repay the loans after graduation and when they have started working.
Speaking on the occasion, the Director of UNN Business School, Prof. Josephat Onwumere, said that they organised the interactive session so that the presidential candidates could tell Nigerians how they would turn round the economy.
Why we're best for Nigeria — Obi
Speaking at the LP presidential rally in Enugu, Obi said he and his running mate, Dr. Yusuf Datti-Ahmed was the best pair among the presidential candidates for the February 25 poll because they are younger than others, have the deserving energy to do the job, are the most prudent, will not steal Nigeria's money as they had made their marks before their foray into politics.
Obi stressed that they would return the country from a consuming nation to a producing country, adding that the country will start booming once more once they assume power.
Obi said: "We're tired of fake promises, we want to make real promises. We cannot continue with millions of people living in poverty. We cannot continue with a country of 200 million people and 133 million people are living in poverty. We have more percentage of people living in poverty than India and China combined. India and China are 2.8 billion and we are only 200 million, so we have more poor people than the two of them combined.
"We can't continue with millions of people not doing anything with the level of stealing. Today, we are not secure but we have said we will secure and unite Nigeria. When we become elected, we will no longer have the police harassing people. We will recruit more security agents and give them insurance so that they can do their work.
"It's your turn to have job, we want those who have left the country to come back. Datti and I are wealth creators and no other group is as educated as we are. All we want is an opportunity to build Nigeria. It's your turn to take back your country, I am contesting because I'm the best candidate, we want opportunity to change Nigeria. A new Nigeria is possible."
Earlier, the Coordinator of Southern Nigeria and Middle Belt Forum and former President General of Ohanaeze Ndigbo, Chief Nnia Nwodo, said that four zones in Nigeria have endorsed Peter Obi to become the next president of Nigeria.
Nwodo said the endorsement was not only because Obi is an Igboman but also a handiwork of God.
He said that this dispensation was an opportunity for the youth, warning that their time was being taken away by the old oligarchy and urging them to reclaim their country.
Former Governor of Anambra State, Dr Chukwuemeka Ezeife said that there would be no interim government and commended former President Olusegun Obasanjo,  Pa Ayo Adebanjo of Afenifere, Chief Edwin Clark of Pan Niger Delta Forum and Bitrus Pogu of Middle Belt Forum and other eminent Nigerians for endorsing Peter Obi.
He said: "Obi will restore the many years the locusts have eaten, heal the land, build a new Nigeria. He will rebuild Nigeria to its original manifest destiny of becoming superior among nations, for when Nigeria rises, Africa rises and the dignity and respect of the Blackman shall be restored."