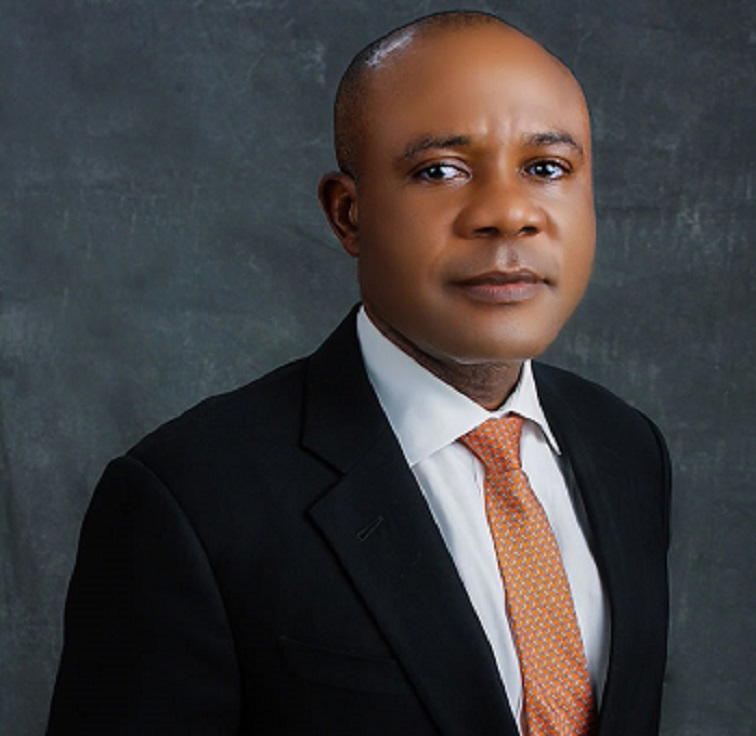 Peter Mbah
By Uche Anichukwu
According to data available on the website of the National Bureau of Statistics, more than 23 million Nigerians representing 33.3 per cent of the country's population are unemployed. This is one of the highest in the world. But even more disheartening is that a 42.5 per cent of this unemployed population are youths; the critical demography that drives production and growth in a nation.
This is a clear disaster. Anyone who expects social stability, security, and economic prosperity in a country with such colossal youth unemployment is only living an illusory life because the saying that an idle mind is the devil's workshop holds very true, especially in a country without any formal social security system beyond family and friends. Put differently, insecurity in Nigeria – terrorism, insurgency, banditry, kidnapping, armed robbery, and other forms of criminal engagements – cannot stop thriving when their source of manpower is brimming without being productively engaged. Add this to an outdated school curriculum that still teaches students how to draw butterflies and label parts of a butterfly instead of vocational and digital skills relevant to this age, the dearth of foreign investments, high mortality rate of enterprises, inclement environment for production, and a birth rate that is ceaselessly outdoing economic growth, then we see why Nigeria is in for bigger trouble.
It is against this backdrop that I wrote in a December 3, 2022 Thisday back page piece, "Enugu 2023: It's the Economy, Stupid", that as far as the 2023 general election is concerned, economy is everything, not only in our choice of the next President, but also in our choice of governors. I however did express the utter disappointment that whereas the states need innovative and ambitious economic visionaries to turn our economic emergency around, the economy is seldom the meat of the campaigns, especially at that level.
The bad news is that even as I pen this, the messaging by the supposed opposition in Enugu at such a period of national economic emergency is all about empty sloganeering, mudslinging, tantrum-throwing, and stoking of clannish emotions. They don't care about tabling their plans to navigate Enugu through the turbulent national economic outlook to a safe and prosperous economic harbour.
So far, only Dr. Peter Mbah has shown a clear understanding of the urgency of now as he engages the electorate, trade unions, educational institutions professional associations, and community leaders, the youth, and women, among others, in town hall meetings across the state. Addressing the international and local investors and members of the diplomatic community at the official opening of the Godfrey Okoye University – European Business Park and Centre for Practical Skills (CPS) at Ugwuomu, Nike, Enugu in December 2022, Mbah said: "We no longer have room for procrastination. We can no longer wait. We have to hit the ground running, building our economy".
He is the only candidate that has offered Enugu people a new economic deal, promising to build the state's economy from its current $4.4 billion GDP to $30 billion GDP and to move it from a public sector driven economy to a private sector driven economy. Only Mbah has come out with a concrete and measurable deal to make Enugu one of the top three states in Nigeria in terms of GDP and reduce the poverty headcount rate to zero.
It is Mbah, who has shown a clear understanding that youth unemployment and poverty is a ticking bomb and he is espousing a clear vision, multidimensional and pragmatic roadmap for addressing it. At the aforementioned forum, for instance, he stated: "Beyond just saying that we are going to have technical and vocational education for our young people, we are actually going to work with the House of Assembly to create a legislative framework so that it will be mandatory for every Enugu citizen and everybody living in Enugu, who is up to the age of 12, to begin to have access to technical and vocational education. The objective is to make sure that at some point, we would not have an 18-year old who tells you he or she doesn't have a job".
Dr. Mbah's inclusive economic development and growth plan is enabled by human capital development, investments in formal and vocational education, science and technology, and apprenticeship programmes. These are obviously to the greatest benefit of the youth populations.
Likewise, the key sectors in his sector-based productivity growth plan are those that will easily absorb and take the youth out of unemployment, and consequently poverty. These are agriculture and agro-allied industrialisation, energy and mineral resources, commerce and industry, rural infrastructure, creative industries, tourism, and ICT.
At an interactive session with the Enugu State Chapter of the Institute of Chartered Accountants of Nigeria (ICAN), held recently, Mbah had explained that from his analysis, each addition of a hectre of land to the current level of farming would create four jobs. His plan therefore is to ensure the development of additional 100,000 hectres of farm land in each of the three senatorial zones of the state, which will in turn generate employment for 400,000 people. This will amount to 1.2 million jobs across the three zones.
He has also marshalled specific programmes in each sector to be of immense benefit to the youth. In commerce and industry, for instance, he unveils in his manifesto concrete plans to improve the business environment through tax incentives, public private partnerships (PPP), and provision of infrastructure. He has also pledged to create industrial parks and economic zones, set up and institutionalised innovation incubators to catalyse the already displayed business, technological, and ICT potentials of Enugu youths as well as create skills and apprenticeship programmes to deepen, formalise, and securitise a thriving system of technical and vocational education that has worked well for the Igbo in trade and commerce.
He also plans to engage our successful entrepreneurs to mentor the youth by integrating their business experiences in Enugu's primary, post-primary, and tertiary education. He plans to incentivise entrepreneurship development at every stage of the state's educational system. Dr. Mbah has equally indicated readiness to set up Skills Enhancement Zones (SEZs) for technical and vocational education of Enugu youths and fresh graduates, to improve their employability and entrepreneurial skills for starting and successfully managing their own businesses. This is how nations prosper.
To solve the problem of capital, which is always a major setback for startups, Dr. Peter Mbah plans to facilitate venture capital investments in existing Micro, Small, and Medium Enterprises (MSMEs) by partnering with venture capital firms to roll out a N100 billion fund per annum.
But very significantly, the magnitude of plans expressed in Mbah's manifesto for the youth and Enugu's economy in general cannot be powered by the conventional. It calls for doing things differently. And this is where Mbah's strength lies. Any wonder no mention is made of federal allocations in his manifesto. While other governorship candidates would at best be going to the electorate with promissory notes (if ever they decide to unveil a blueprint or make any concrete promises before the polls), Dr. Mbah's track record in the private sector is already speaking for him. It is not by happenstance that he nurtured Pinnacle Oil and Gas Limited from a N1 million capital base it had at registration in 2004 and when it effectively started operations in 2008 from a one-room apartment and with two staff to the number one in petroleum downstream subsector.
Overtaking the oil majors in an already taken market at the time Pinnacle joined as a late entrant and nurturing the same company to a multi-billion dollar entity is the greatest testament to his managerial skills as well as proclivity and capacity for disruptive innovation and quantum leap that Enugu needs badly.
The youth have been perennially promised a better tomorrow and referred to as leaders of tomorrow. But here is trailblazer, an employer of youths, and a man with demonstrable capacity, who is ready and rearing to fast track that tomorrow. He says, "Tomorrow is here" already. That is the big deal Enugu youth would never want to miss.
Anichukwu is Deputy Director, Mainstream Media, Enugu PDP Campaign Council
Show less