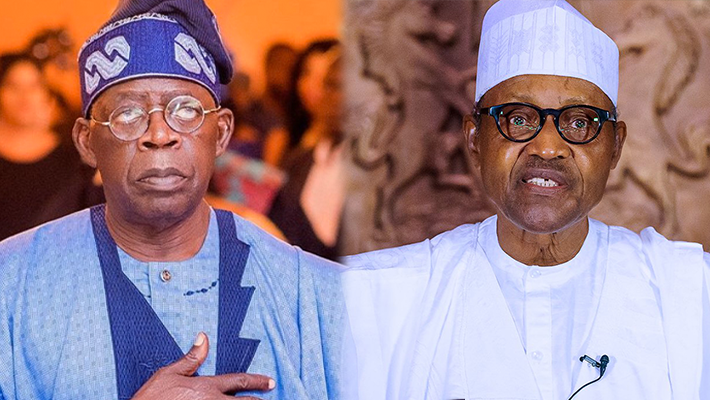 Omeiza Ajayi, Abuja
The All Progressives Congress APC accused the opposition Peoples Democratic Party PDP of launching attacks against President Muhammadu Buhari in order go drive a wedge between the president and APC Presidential Candidate, Asiwaju Bola Tinubu.
Noting that the PDP is morbidly terrified about the cozy relationship between the duo, APC spokesman, Felix Morka said 2023 would go down in Nigeria's political history as the year of unmitigated infamy for the PDP.
"No one would have thought the PDP capable of outdoing its own record of reckless, mindless and despicable undertakings in and out of governance. The PDP has tossed every rule of law, ethical standards, morality, decency, civility, decorum in the thrash bin in its deviant obsession for power. Just when you think degenerate PDP has reached the abyss of low, they burrow even deeper into crevices of shame.
"A statement issued by the PDP on the President Muhammadu Buhari's recent visit to Kano is nothing short of a confessional statement of conspiracy to commit treasonable felony. By actively instigating and sponsoring fringe violent anti-social conduct by paid urchins during presidential engagements in Kano, the PDP has crossed the line of fair campaign engagement into grievous culpable criminality. This is unacceptable and demands urgent law enforcement investigation and prosecution of all participants in this high crime.
"President Muhammadu Buhari was in Kano on Sunday, January 29, 2023, at the instance of the high-achieving Governor of the State, Alhaji Abdullahi Ganduje, to commission eight legacy projects, including a world-class Cancer Centre for which the good people of Kano State are immensely grateful.
"Ostensibly, the PDP is morbidly terrified by the cosy and strong relations between our Presidential Candidate, Asiwaju Bola Ahmed Tinubu, and President Muhammadu Buhari. As leader of our Party, President Buhari's universe of goodwill and massive grassroots following inure to the benefit of our visionary Presidential Candidate.
"The PDP is distraught and dejected by bleak and irrecoverable hopelessness of its chances in the next general election. However, that does not give it a right to incite and procure treasonable acts in desperate last ditch and orchestrated plot to incite Nigerians against our Party", he stated.