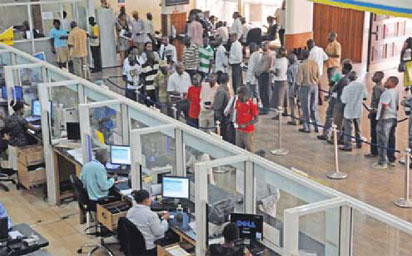 Banking hall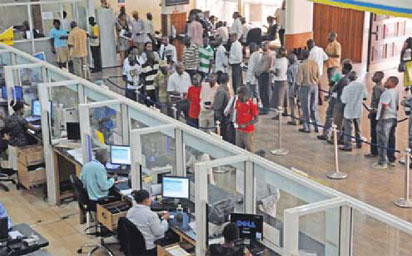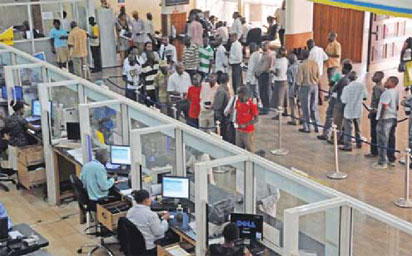 By Nkiruka Nnorom
One week to the full replacement of the old Naira notes as a legal tender, indications have emerged that over 50 percent of Nigeria's unbanked population may lose their cash savings following the Central Bank of Nigeria (CBN)'s requirement that old notes could only be exchanged through an existing bank account.
'Inclusion for all Initiative', an advocacy programme that seeks financial and economic inclusion for the Nigeria's poorest and most vulnerable communities, stated this in a Report titled: "Naira Redesign Impact".
As part of the process to replace the old notes, the CBN directed that cash can only be accepted from customers with bank accounts and full Know Your Customer, KYC, and cash must only be paid into the customer's account.
However, findings by the firm indicated that about 20.1 percent of the 38 million unbanked Nigerians do not possess identity documents (valid and bank accepted means of identification), while 83.2 percent and 85 percent of the same population lacked proof of address and documentation for tier-3 bank accounts respectively.
The research report also indicated that National Identity Number, NIN, ownership among those who live below the poverty line is only 46 percent.
Speaking on the Findings, Chinasa Collins-Ogbuo, Head, 'Inclusion for all Initiative', said: "54.2% of Nigeria's unbanked poor indicated their preference for saving their money in a safe place at home or carrying it around, indicating that more than 50% of this segment of the population could lose their savings if they are unable to exchange old notes for new notes.
"The requirement by the CBN for individuals to have full KYC and deposit their old notes in a bank account could adversely impact the un(der)banked segment of Nigeria's population who are unlikely to own a bank account or have the requisite documentation for KYC.
"The ability of financially excluded Nigerians to meet the KYC requirements in the timeframe provided and given the barriers to identity ownership will be constrained, and so even if they seek to use the opportunity to enter the formal system, they are likely to face challenges."
Speaking on the Inclusion for all podcast on the Naira Redesign, Professor Yinka David-West, Associate Dean, Lagos Business School, said: "From the supply side, we need to ask, 'Is this a push or pull initiative?.' I'll compare the naira redesign to the NIN registration, which was a push directive. All that is required is linking the NIN to a SIM and BVN to facilitate bank transactions".