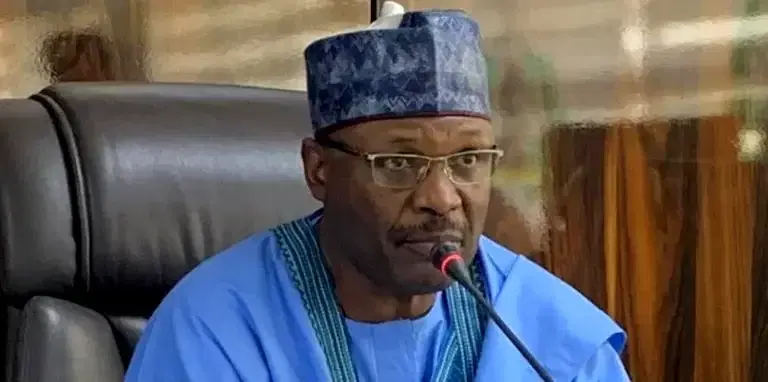 By Dayo Johnson
OFFICES of the Independent National Electoral Commission, INEC, across Ondo State, were besieged, yesterday, by prospective voters who wanted to collect their Permanent Voter Cards, PVCs.
INEC officials had a hectic time controlling the large turnout of prospective voters who besieged their offices.
Governor Rotimi Akeredolu had declared Tuesday as a work-free day for workers in the state to collect their PVCs.
When Vanguard visited the INEC office, located at Oda Road, in Akure, registered voters had assembled as early as 5.30am in large numbers, struggling to get their PVCs for an exercise that commenced at 8am.
Those who spoke with newsmen lamented the difficulties faced during the collection of the PVCs, describing the process as cumbersome.
Many that were unable to collect their PVCs urged the state government to extend the work-free day to enable more eligible voters to collect their voter cards.
A registered voter, Mrs Margaret Akinwumi, who was yet to collect her card, expressed worry over the delay in the distribution of the PVCs.
Akinwumi said the process was stressful as many were yet to collect their PVCs.
The coordinator of WE VOTE NIGERIA, Mr Emmanuel Aje, in a chat, said the collection was tedious because the registered voters failed to turn out for the collection of their PVCs during distribution at the ward level.
Osifeso, said the commission was aware of the crowded registered voters at the local government offices of INEC for the collection of the PVC.
Segun-Osifeso said: "The overcrowded registered voters were not the fault of the INEC staff, it was the fault of registered voters who decided to wait for the last minutes."