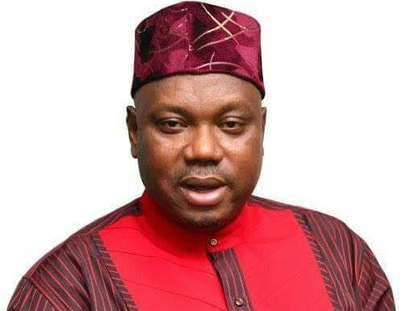 Charles Udo Udeogaranya
Ex-presidential aspirant, Charles Udeogaranya has asked the Nigerian electorate to ensure that Peter Obi of the Labour Party (LP) received the overwhelming votes, necessary to make him Nigeria's next president.
Reacting to the development where Peter Obi was seen in a boat reaching a remote part of Nigeria, Udeogaranya signaled in his press release, that only Peter Obi, the presidential candidate of the Labour Party (LP) has the hallmark of reaching out to all Nigerians, regardless of the impediments and limitations; a bold attestation that no Nigerian will be left behind from the touch of good governance that is to come.
According to the nationally acclaimed opinion molder, "Peter Obi is the only presidential candidate that has demonstrated the optimum capacity to reach the unreachable and touch the untouched on this presidential election campaign trail; born out of good age, good health, sound mind, intellect, dexterity, and willingness to serve patriotically".
Udeogaranya urged all Nigerians, home and abroad to ensure that a true government of the people, by the people and for the people as championed by Peter Obi of Labour Party, emerged victorious at the upcoming presidential poll for a better Nigeria, where no man, no woman, no child is left behind.