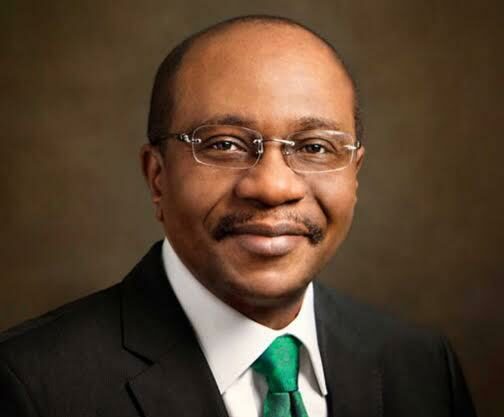 Godwin Emefiele
.
…. Accuses DSS of partisan interest
A Civil Society group, Centre for Change and good governance, has declared that Nigerians are now aware of those behind CBN's Godwin Emefiele's travails after a recent alleged failed attempt to arrest the governor of Central Bank of Nigeria, CBN, by the Nigerian Secret Police, the Department of State Services, DSS.
Reports in the media had claimed the DSS alleged that it has credible evidence linking Mr Emefiele to financial fraud and terrorism in Nigeria.
This DSS multiple harassment on Emefiele came on the heels of a recent monetary policy by the apex bank governor, on cash withdrawal limit which many economists have applauded as well as several CSOs saying the policy will check vote-buying by politicians and their cronies bent on rigging the next month's election.
Vanguard reported that Presidential Candidate of the All Progressive Congress, APC, Bola Tinubu, at a campaign rally in Ogun state, said "…Even if they changed the ink on naira notes, whatever their plans, it will come to nought. We are going to win…". He declared.
Fani-Kayode in a tweet also reiterated this stands. He tweeted, "Whatever your plans are to scuttle this election, whether, through new naira notes, fuel scarcity or creating an atmosphere of fear & panic, YOU SHALL FAIL.
"The cat is out of the bag. We know the plan. We know who you are using. We know who is behind it. We know what to do."
Reacting, the CSO believes, such remarks are clear indicators of the source of Emefiele's travails. The Civil Organisation also alleged that the DSS DG's son, a member of the ruling party, would have influenced the moves to arrest the CBN governor.
The CSO praised President Muhammadu Buhari's stands on the saga. The group recalled how the president stood his ground in a recent interview, affirming there is no going back on the CBN governor's decision.
In a statement made available to newsmen in Abuja, and signed by the President of the group, Segun Adedigba noted that DSS' attempts to arrest Emefiele are borne out of partisan interest of the law enforcement in some presidential aspirants.
Noted that, DSS DG's son, who is also a member of the ruling party's campaign council, must have ordered the arrest fearing the CBN cash withdrawal limit will truncate the ambitions of some Presidential candidates bent on vote buying.
The statement reads partly: "We are alarmed but not surprised by the recent attempts by the DSS to link the CBN governor, Mr Godwin Emefiele to terrorism and financial fraud in the country, we are not surprised because the DSS is working to see a presidential aspirant becomes president."
"We want to state emphatically here that DSS DG's son, Mr Abba Bishi who is also a member of the ruling party, may have influenced the position of the DSS on Mr Godwin Emefiele."
"It is no surprise that DSS moved to arrest an innocent man in Emefiele because of the interests of the DSS in some frontline politicians who are widely known to be directly affected by the apex bank monetary policy."
"We saw the bullion van in 2019, if this policy isn't allowed to stand, perhaps, we would see a warship laden with the nation's taxpayers' money and other proceeds of fraud."
We want to thank the US State Department Secretary Anthony.J. Blinking for heeding our cry and that of many other CSO, by announcing Visa restrictions on individuals that try to undermine the democratic process in Nigeria… "We are committed to supporting and advancing democracy in Nigeria and around the world. Today, I am announcing visa restrictions on specific individuals in Nigeria for undermining the democratic process in a recent Nigerian election." – @SecBlinken