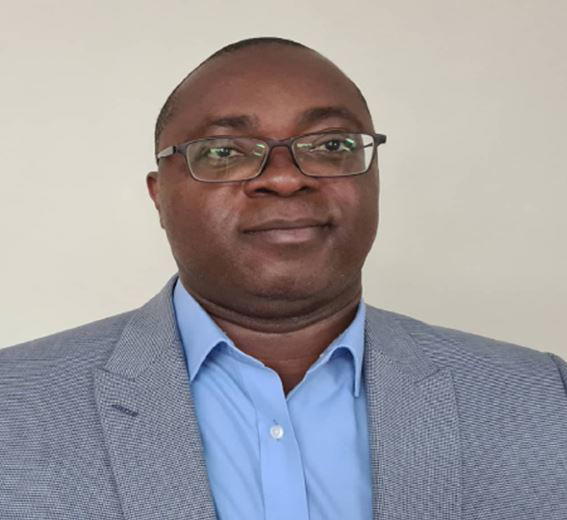 By Sola Ogundipe & Chioma Obinna
As the signing into law of the 2021 Mental Health Law continues to make waves across medical and social circles, one of the medical experts that has been at the forefront of the agitation for upgrading the mental health regulatory law, a Consultant Psychiatrist, Department of Psychiatry, Lagos University Teaching Hospital, LUTH, Dr Emeka Raphael Ogbolu, joins in the discourse.
Ogbolu, who is the National Coordinator, Suicide Research Prevention Initiative of Nigeria, SURPIN, described it as a deserved reward for all the efforts from key players and stakeholders in the health sector. Excerpts:
It was a truly historic moment when President Buhari recently signed the Mental Health Bill into law. It is a deserved reward for all the efforts from key players and stakeholders including the Hon Senator Ibrahim Oloriegbe, and professional organisations such as the Association of Psychiatrists in Nigeria (APN).
The importance of this momentous event is yet to sink in but for those unaware, the practice of mental health in the country as a whole has not been backed by up-to-date legislation. The hitherto existing law was the Lunacy Act.
Protects human rights
The law may not compel an employer to offer a person job or a landlord to offer them accommodation, the law does not compel them.
However, if they feel they have applied for a job for instance and they were discriminated against because of the fact that they have mental health condition, then the law comes into factor and says no, they can't be discriminated against and can take the law.
There are other factors involved in office employment, other factors involved in giving someone accommodation, if those other factors are not suitable or the person does not meet the requirements, then you cannot compel the employer or the landlord to offer them these services.
However, if they attended for instance, an interview that they are well and passed, they now found out because they are mentally unwell they weren't given the job, they can fight this with the law. So, it doesn't compel, but it provides that they should be treated fairly and equitably compared to other people.
Stigma & discrimination
It is there in this law that someone who is mentally disordered who feels that they have been discriminated against can go to court and they can win because of this law.
Before now they had virtually nothing to protect them they can say no you have discriminated against me by not giving me housing, by not employing me and the court can review this and they sign appropriately if that has been the case.
So this is wonderful development towards addressing the issue of stigma and discrimination against mentally disordered people.
Compulsory treatment for mental illness
The law makes mental treatment compulsory. It has to. The law captures the fact that somebody has a mental condition and they are opposing a risk to themselves or to other people, then they are liable to be detained in the hospital for the purpose of assessment or treatment.
Anywhere in the world, there are processes for this, so it must be established first of all that they are a risk and they do have a mental health condition.
And the risk is because of their mental health condition, and there is treatment that can be provided in the hospital as against the community, because sometimes you can say the person does not need to be in the hospital and you can manage the condition and risk without having to admit them.
But this law now states the process, if you think they are a risk and need to be in the hospital this is how they can get treatment . How compulsory it is in terms will depend on funding and of course and the issue of mental health fund is key. We are hoping that with this law it may help us address the issue of people supposedly roaming the streets because they are mentally unwell, vagrant psychotic, and with the fund and rather let people roaming suffering, labouring of mental disorder because they've been abandoned or there is no funding for their treatment. This can actually get them treated.
The police actually have the right and are empowered to remove someone posing a danger to themselves or members of the public and take them to a place of safety and in that place of safety they will be accessed and by professionals and who will now say this person was truly a danger to themselves or to the society by virtue of their mental illness. Implementation is key. This actually gives us a platform to begin to address these issues in the right way, and the modern way.
Safeguards public health
I've talked about the police having powers, now under this law to remove people who are clearly mentally unwell, but whoever makes an application whether they are relatives or other people, the fact is that there's a safeguard through independent medical practitioners.
It would mean psychiatrists who are sufficiently knowledgeable in psychiatry will assess this person and say yes, this person has a mental disorder and the risks warrant them being detained in the hospital.
So it can not just be done arbitrarily and that's the beauty of this "manpower. The most critical issue that has to be discussed for this law to be put into effect is the issue of manpower.
The law provides involuntary compulsory admission independently by medical practitioners. Independently would mean that while they work together in the same team, one is not a supervisor to the other and some other forms and they don't have any financial relationship together. So they are completely independent and these are psychiatrists.
Rehabilitation of patients
Now, when you have very "few psychiatrists meant for the populace that is where we might have a problem, especially, in some states when you have very few psychiatrists who are sufficiently experienced to make this call and these few ones were in that state and they work together.
How can the terms be independent will be sorted out as we start to implement the law, but I believe that with the guidance, good mental health, the department of mental health services will address this because man power is critical.
Discharging the patient back into the community, the law also provides that there has to be a some rehabilitation that needs to be funded in countries where these laws work to the fullest there is funding for people to receive treatment.
The law rightly captures our society by saying that family-based care will still be key. This is not something you find in some parts of the world.
Role of family
Treatment is not family oriented, people are independent of their family. Some will tell you they don't have any family, but the family still poses a key role traditionally and culturally in our society so it is good that the law captures that.
However, we have to be mindful that society is gradually moving away from that. We are hoping we retain those values, you cannot compulsorily force families to be involve in patient care or rehabilitation after discharge, but as much as possible family should be where they want to be.
But where family is not involved we have to consider what happens, how do we still rehabilitate this person without family support?
With the adequate funding, rehabilitation will mean providing them housing and supporting them with a living that is key and that is a whole lot of money, and that is why I also think that the committee that the law prescribed to be established and the headship of that committee is really critical.
There might be some question marks on why should it be headed by a lawyer rather a psychiatrist who should be more knowledgeable.
Again, these are things we can work around but it is not in doubt that whoever should lead must have knowledge of mental health.
This is a time to call on psychiatrists to venture into some qualifications in law because it will be beautiful whoever heads that committee to be a lawyer and psychiatrist and a mental health professional. That would be wonderful.
Mental health services in public hospitals
The law also opens avenue for us to begin to look at other things, one other really important thing that this law prescribes is the public hospitals should provide mental health services which is key. We have a number of very few medical centres that have refused long after the psychiatrist has appealed to them to establish mental health services in their hospitals.
With this law, we will now need to insist that Federal Medical Centres should not discriminate against providing mental health services to the public because they are also an opportunity for people to access care.
The law has the benefit of protecting the rights of the individual Nigerian that has a mental health condition and this has been something the mental health community has been yearning for a long time, because it ensures that if people are going to be admitted to hospital against their will there is a mechanism to ensure that is not just arbitrarily done.
Before now, there was no law to protect against this. It also safeguards against family members abusing patient's rights by getting them admitted against their will.
There is a process now and the person will be assessed by two independent medical practitioners to make sure that, yes, truly they do have a mental health condition and they do need to be in hospital, because you may have a mental health condition but you don't need to be admitted in the hospital.
Law protects everyone
But this law now proscribes how that can be done in steps. Also, generally for the mental health of the populace, it also protects against people who are just allowed to supposedly roam the streets without treatment, because there is a need to protect members of the society from people who may.
This law can help us get some people to receive treatment and that goes into the advantages of having the establishment of the department of mental health services and the Federal Ministry of Health, because before now what we have was a Desk Officer and there wasn't much in terms of the authority they carried and how much they could influence the practice of mental health.
Photo Caption: Dr Emeka Raphael Ogbolu.