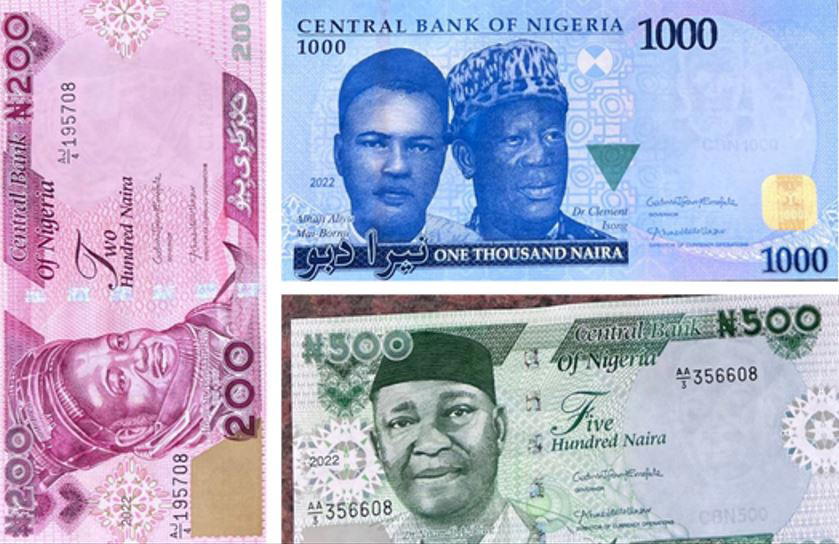 The National Orientation Agency (NOA) has decried reported sales of the new Naira notes by some bankers instead of its free dispensation.
The Director of NOA in Kwara, Mr Olusegun Adeyemi, told the News Agency of Nigeria (NAN) on Tuesday in Ilorin that such unpatriotic acts deserved severe sanctions.
He spoke on a sensitisation on the redesigned Naira notes at a monthly meeting of the Heads of Federal Agencies and parastatals in the state.
Adeyemi advised Nigerians to desist from buying the new notes as both sellers and buyers, if caught, will be punished.
"Nigerians should be careful, vigilant and comply with the government directive on the redesigned Naira notes of N200, N500 and N1000.
"Fraudsters have started running away with people's old notes promising to change it to new ones for them. We shouldn't give our money to people we don't know.
"There are also people selling the new Naira notes and some bankers have been alleged to be involved in this," he said.
The NOA director therefore advised Nigerians to desist from buying the Naira notes to avoid sanctions.
NAN reports that ATM machines in several commercial banks in llorin metropolis were biesieged by scores of customers trying to withdraw the new Naira notes.
Although most of the ATM machines are now dispensing the new notes, but long queues are frustrating customers from withdrawal.