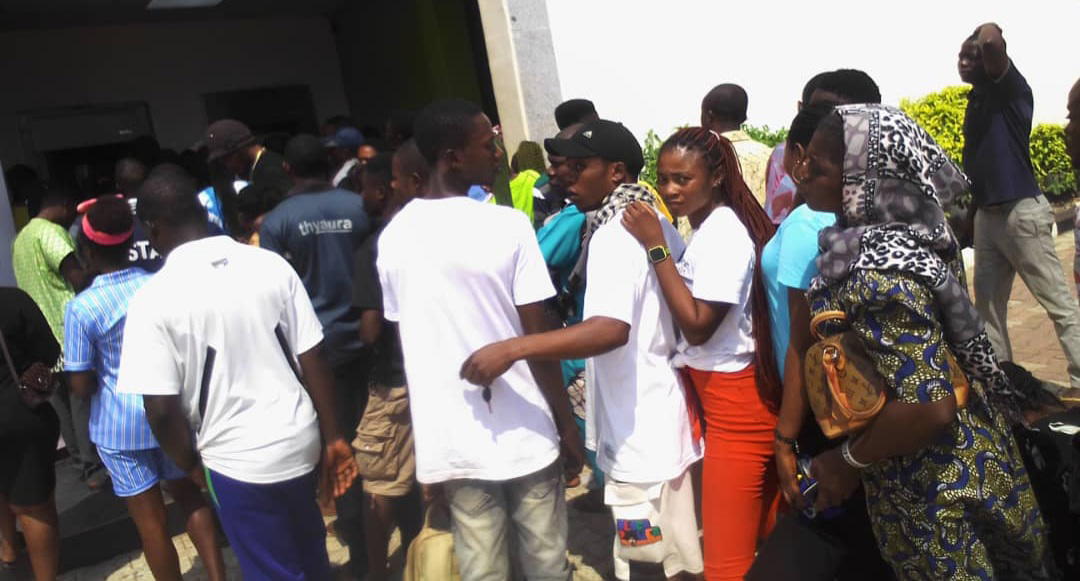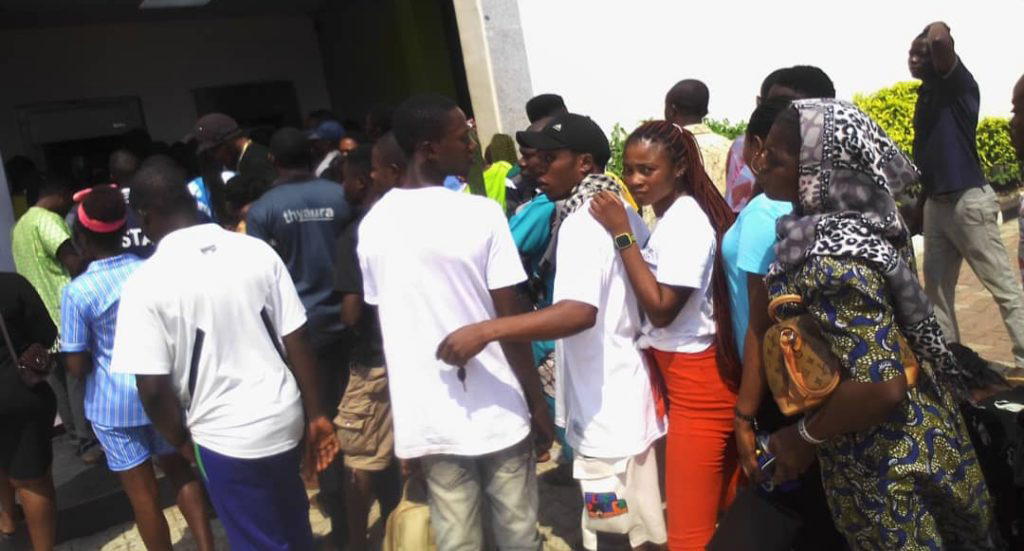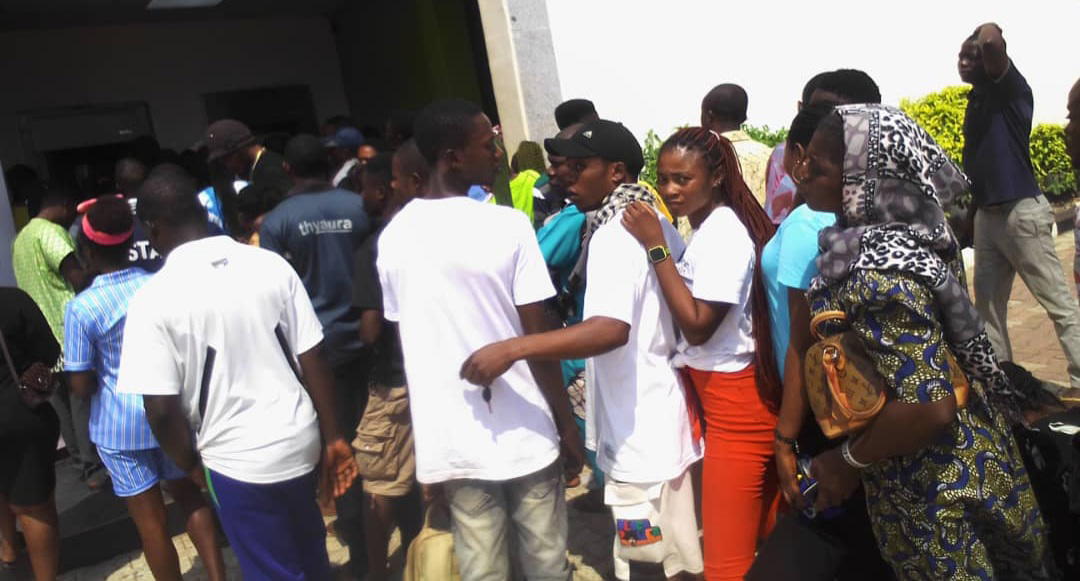 By Emma Una, Calabar
LONG queues still persist in banks premises in Cross River State, as customers eager to deposit old Naira notes and collect new ones flooded the banks,even on Sunday.
The customers, who seem unaware of the extension in date by the Central Bank of Nigeria, CBN, or are bent on ignoring it, abandoned church services, flocked to the banks with their old Naira notes.
The banks, which kept to the CBN directive to open on Saturday and Sunday, were operational as early as 9am today, but the slow transaction process left long queues inside the banking halls and around the premises.
Read Also: CBN extends deadline for old naira notes to Feb 10
"I did not know that people have so much money stored inside their homes, yet they keep coming out to lament of poverty and lack of money," Useze David, one of the customers, told Vanguard.
He said he thought the crowd would be less on Sunday but to his surprise more people have turned out, making the population at the banks more than those of other days.
"Most ATMs have been shut except this one here," pointing to a crowd around one ATM, "and the machine is so sluggish such that it takes between 10 and 15 minutes for one to withdraw N20,000, which is the limit."
Another customer, Janet Essam said she had to return to Calabar on Friday, when the rural women where she went to buy foodstuff rejected the old notes she went with to purchase some food items for sale in Calabar.
"I went to bush market in northern part of the state to buy yams and rice.
"But even when it was still five days to the 31 January the CBN set as last date for the acceptance of the money, the women rejected collecting old Naira notes.
"It was as if they held a meeting to reject old notes on the premise that they do not have bank accounts."
A staff of one of the banks who prefers anonymity because he is not authorised to speak to the press, said on resuming duty in Sunday morning the news from the CBN was announced to the customers.
But many of them thought it was a gimmick by the bank to reduce the crowd.
"Many of them stayed put when we announced to them that the apex bank had extended the date and we cannot force them out since they are our customers and we value them," the banker said.
Cross River State economic activities ground to a halt in the last two weeks following fuel scarcity and lack of new notes, as many market women, particularly those in rural areas, rejected the old notes.