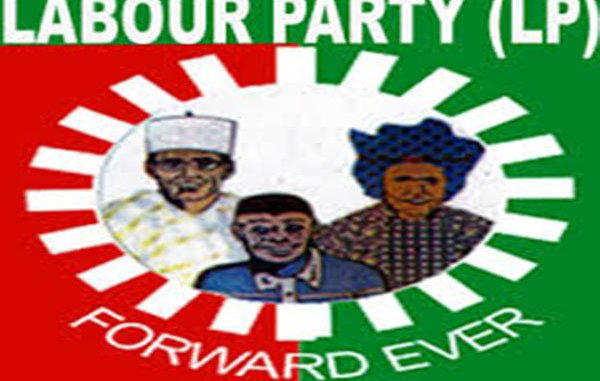 John Alechenu, Abuja
The Acting National Youth Leader of the Labour Party Prince Kennedy Ahanotu, has raised the alarm over an alleged plot to disenfranchise over 3.5 million Nigerian youths who are mostly students of Nigerian universities who for no fault of theirs were kept at home for over eight months.
Ahanotu raised the alarm during a media briefing in Abuja, on Friday.
According to him, it was unacceptable for Nigerians to be silent if these students are denied their ineligible right to vote for candidates of their choice in the forth coming general election because they are not at home to collect their Permanent Voters Cards.
He explained that most of the students registered at home while the 8 months old strike embarked upon by the Academic Staff Union of Universities lasted.
Ahanotu said, "It is highly worrisome reading a Front Page caption of Daily Sun Newspapers of Tuesday 24th January, 2023 which revealed that 3.5m students wouldn't vote in the coming 2023 General Election.
"Also recounting the numerous targeted violent attacks on our Labour Party (LP) Youth Leaders, Women Leaders and Obidients across the country especially Lagos, Kaduna, Enugu state respectively, it is therefore very vital for my office to have this Press Conference.
"As I have committed myself to upholding the principles of social democracy which the Labour Party (LP) is founded upon, and knowing truly that Nigerian students cum youths across the country has gone through tough and rough times over the years given to bad leadership hence the need to advocate strongly for youths participation in the coming general election to enable them take part in deciding their destiny going forward.
"The Nigerian Youths and Students do not wish to peep from the window during the 2023 general election; and of-course the rising awareness and participatory actions of young people via the Obidient movement cannot be over – emphasized.
"Today, the Youths in Nigeria wants to take part in taking back their country from those who has mismanaged our resources by contributing towards the New Nigeria agenda via the ballot, and they must not be disfranchised as many believes that a better Nigeria is Possible with Mr Peter Obi and Sen. Datti Baba-Ahmed.
"Given to the above narratives and the need to have a free, fair, credible and all-inclusive elections in 2023, I hereby categorically state that it will be highly unacceptable for such number of citizens to be denied the opportunity to cast their votes due to academic calendar."
He further said, "We call on the Federal Government, Academic Staff Unions of Universities (ASUU), Academic Staff Union of Polytechnics (ASUP), National University Commission (NUC), State Governments and other Private university owners to give one week holiday for students in higher Institutions to go home and collect their PVCs given the INEC deadline.
"We also call on the Federal Government to give automatic one week holiday for students to travel for the general elections holding on 25th February, 2023.
" If ASUU could stay eight month in demand of their right, they should allow the students the space to exercise their citizenship right to vote in this coming election which is a defining moment for Nigeria.
"It has become highly necessary to passionately demand from the Nigerian Police Commands to arrest and bring to book those individuals who are perpetrating evil on fellow citizens alongside their sponsors.
"Recently one of our youth leaders in Lagos state was brutally attacked for pasting a campaign poster.
"Recall also that one of our women leaders in Kaduna was murdered in cold blood with the injured husband now amputated putting the young children under an uncertain future.
"Hence there is an urgent need for the Police and law enforcement agents to brace up as the election approaches in protection of our innocent citizens to avoid chaos, total breakdown of law and order across the country."