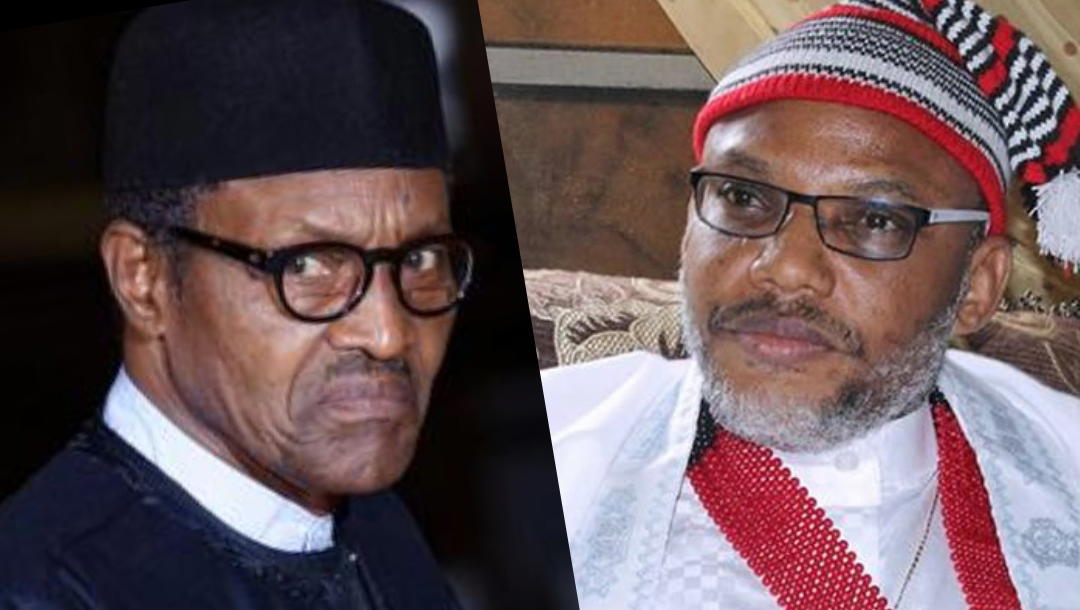 Buhari has shown his administration won't release Nnamdi Kanu —Ohanaeze
By Steve Oko
Mike Ozokohme, the Lead Counsel of the has again, the detained Leader of the Indigenous People of Biafra, IPOB, Mazi Nnamdi Kanu, has said it was the height of insensitivity to keep Kanu in detention against court orders.
The legal luminary who spoke after he was conferred with Doctor of Law (Honoris Causa) by the Abia State University Uturu, reminded President Muhammadu Buhari, that court had ordered that Kanu should be released unconditionally.
He also reminded the President that the judgement of the Court of Appeal which ordered for Kanu's release equally said that "Kanu should be released forthwith and never again to be tried in any Nigerian court".
Ozokohme said Buhari should show respect to Nigerian Court orders by complying with judgements.
He urged Nigerians to prevail on Buhari to stop any further delays in complying with court orders to redeem Nigeria's global image.
Ozokohme who said Kanu's legal team had knocked off all 15 counts of charge against Kanu, said the continued detention of the IPOB was illegal.
"This insensitive and uncaring government has kept Kanu in DSS detention in a solitary confinement. This is injustice", he fumed.
Ozokohme appealed to President Buhari to free Kanu before leaving office.