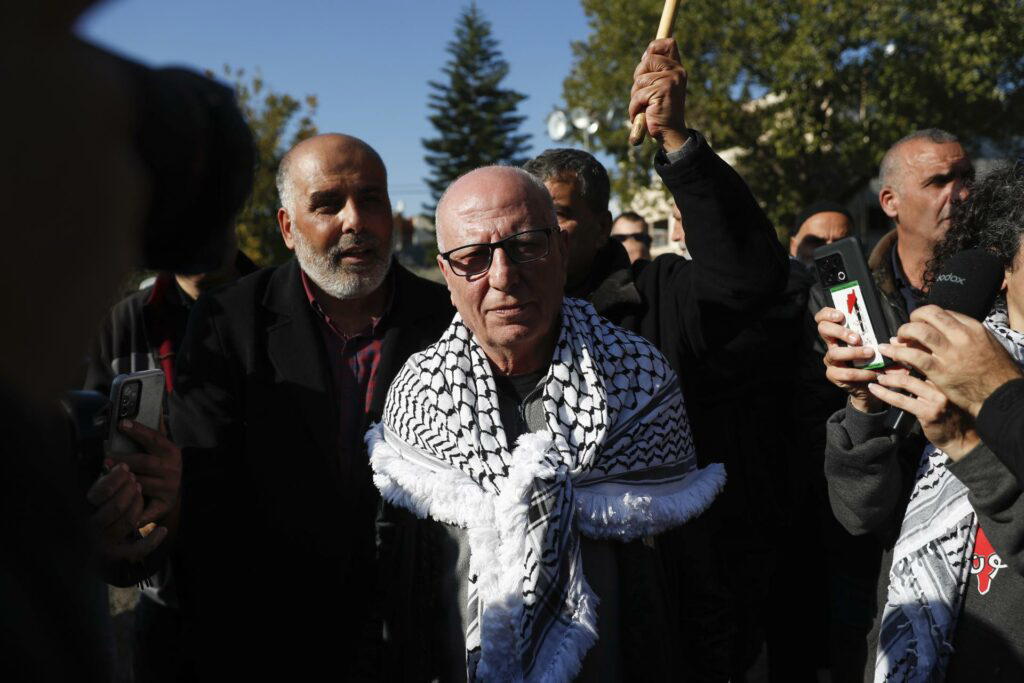 Israeli Arab prisoner Karim Younes (C), the longest consecutively-held inmate in Israeli jails, is welcomed by family members and relatives after being released after 40 years in prison, upon his return to his hometown of Ar'a, Israel, 05 January 2023. EFE/EPA/ATEF SAFADI
By Biodun Busari
Israel has released the longest-serving Palestinian prisoner, Karim Younis after serving 40 years in Israeli prisons.
Al Jazeera reports that Israeli prison authorities freed 66-year-old Younis from Hadarim prison, located north of Tel Aviv on Thursday morning.
He was arrested in 1983 and convicted in Israeli courts for abducting and killing an Israeli soldier, Avraham Bromberg in the occupied Syrian Golan Heights.
Read also: Palestinian militants allegedly launch rocket at Israel after Ben-Gvir's visit to al-Aqsa
Younis hails from the Palestinian village of Ara within Israel, where large crowds of relatives and friends greeted him on Thursday.
While speaking to Al Jazeera shortly after his release, he compared the experience to a "military operation."
While the vast majority of Palestinian prisoners in Israeli jails are from the occupied West Bank, Younis is a Palestinian citizen of Israel.
Israeli military intelligence visited Younis' family prior to his release and "told them not to mark it", said Khan. However, it appears that the family and villagers in Ara have disregarded those instructions.
Younis said that officers came to his cell in the early hours of the morning and told him he was to be released. "I wanted to shower and get ready, but they prevented me," he said.
He was eventually picked up by a relative and brought to his hometown of Ara.
Meanwhile, Israeli authorities have not commented on the reports.