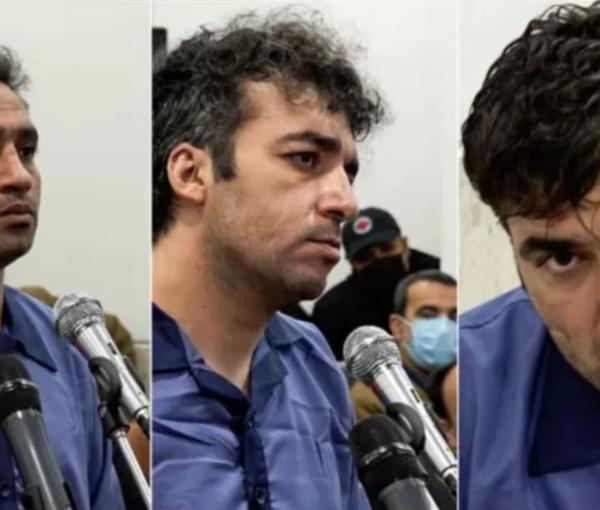 By Biodun Busari
The Iranian government has sentenced three more protesters to death after accusing them of killing members of the security forces during nationwide demonstrations triggered by Mahsa Amini's death.
The country's judiciary announced on Monday that the accused – Saleh Mirhashemi, Majid Kazemi and Saeed Yaghoubi will be executed for waging "war against God," as per AFP.
Iran has been bewildered by civil unrest since the September 16 death in custody of 22-year-old Kurdish Iranian Amini, following her arrest for allegedly breaching Iran's dress code for women.
Read also: Iran hangs two more men in connection with nationwide protests
AFP said the latest sentences, which can still be appealed, bring to 17 the total number of people condemned to death in connection with nearly four months of protests.
Four executions have been carried out and six of those sentenced to capital punishment have been granted retrials.
Mirhashemi, Kazemi and Yaghoubi were sentenced to death on charges of "moharebeh" under Iran's Islamic sharia law, the judiciary's Mizan Online news website reported.
Also, they were all found guilty of belonging to a "criminal group with the intention of disrupting the security of the country", a charge that carries a 10-year jail term.
Two others were handed prison terms for the incident that led to the deaths of the three security agents in the central province of Isfahan on November 16.