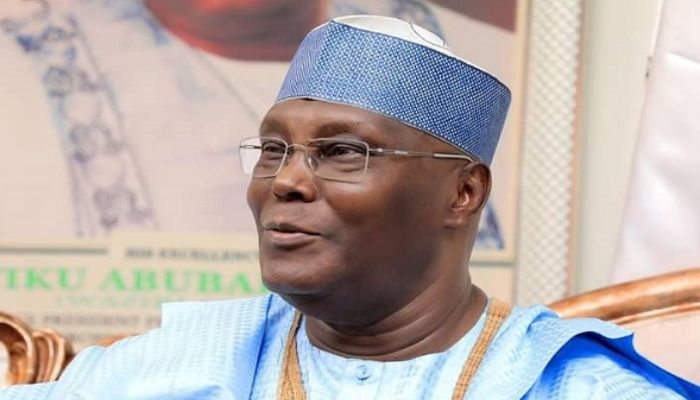 ..promises jobs for all
 John Alechenu, Abuja
The Presidential candidate of the Peoples Democratic Party, Atiku Abubakar has promised to complete the Ajaokuta Steel complex as well as Kogi Inland Port in order to improve maritime transportation  if elected President.
Atiku made this promise while addressing party supporters during the PDP Campaign rally, in Lokoja, on Saturday.
He expressed gratitude to the people of the state for supporting the PDP over the years.
The candidate urged the people of the state to reenact their traditional support for the PDP because it was the only party which can guarantee that promises made will be fulfilled.
Atiku said, "I am very happy with the people of Kogi state for this show of support, show of love, most of the challenges have been enumerated by previous speakers, one of them is the issue of Ajaokuta.
"I want to confirm here that if you give us your support and elect a PDP government, the nightmare of Ajaokuta will be a thing of the past. I assure you this and it is a promise I have made on behalf of PDP.
"I also want to promise you that the issue of your inland port is not only a Kogi issue, but issue of Northern Nigeria, because through the development of the port in Kogi, we also will have access to the maritime transportation in this country.
"So, it is not a Kogi matter, it is our matter for the entire north of the country. I promise you we will implement that program."
He further said, "Let me also assure you that if you vote for PDP, there will be no more salary areas in Kogi State, because we will support Kogi State to make sure nobody is owned salaries.
" From what I have seen from Obajana up to Lokoja, it is thousands of young men and women, we will give you jobs, if we don't give you jobs, we will give you business to do, I promise to set aside ten billion US dollars to empower our young men and women so that they can live comfortable live."
On the issue of the prolonged strike by the Academic Staff Union of Universities, Atiku said, "The issue of University closure where our children will be out of school for seven, eight months will be a thing of the past, let me appeal to you, if you want all these issues to be resolved, PDP is the answer.
"If you look at Kogi State itself, since PDP stop governing Kogi State, no development has taken place in this state, everything in Kogi was built by PDP."
He accused the All Progressives Congress of coming into Kogi to deceive the populace like they've always done.
Atiku said , the APC "…came here to deceive you and you voted for them, you have now seen. You have now seen what APC means , it means poverty, unemployment, insecurity, lack of development and every negative indices in human development was brought about in this country by APC, you will not vote for APC again. "
Earlier, National Chairman of the PDP, Dr. Iyorchia Ayu, expressed confidence that the people of the state having suffered from the misrule of the APC will give the PDP the opportunity to repair the damage done to their state.
He said, "Kogi has never disappointed me, they gave me their best, I am asking you for one more time to also give me your best. I have enjoyed what you always give me.
"This time I am aking you to give me the best president of the fedaral Republic. Nigerians including the best people of Kogi state have suffered enough, the last 7 seven years have been hell on earth, you have suffered insecurity, most of you cannot sleep with your eyes closed that the people of Kogi State and many parts of Nigeria have experienced.
"You have suffered poverty. When PDP was in power, you know how much rice was sold, today you know how much a bag of rice is almost N50,000. You don't have fertilizer to farm, your farms have been taken over by bandits we cannot continue to live in a country of hunger, we cannot continue to live in a country of poverty capital of the world."
Also, the chairman of the PDP Campaign council, Akwa Ibom State Governor Udom Emmanuel, said, "Kogi state is one of the richest states in this country in terms of solid minerals.
"The only problem is that we need a business man like Atiku that we give you policies that will encourage people all over the world to come and exploit, extract and bring wealth to Kogi.
"The only person that will do that for you is Atiku Abubakar. I am sure many of you are not happy with the federal road network in the state because this is the center of Nigeria but with Atiku, he will link Kogi State with other parts of Nigeria.
"Because of the central nature of Kogi state, he has promised that he will concentrate on major road networks and if we have infrastructure, it will be easy to develop Kogi more than this.
Director General of the PDP Campaign and Sokoto State Governor, Aminu Tambuwal, on his part said, "Kogi is unique in many sense, Kogi is the gate way to the South West from Northern Nigeria, Kogi is also the gateway to the South East and South South.
"Kogi is also the confluence of both river Niger and River Benue. It is in Kogi that we have the biggest and largest of the steel company in Nigeria, the Ajaokuta Steel complex.
" It is in Kogi that we also have the Obajana, Dangote's main plant. Kogi is unique in its mineral deposits.
"You have all it takes, you have the minerals, you have the people, you have the land, you have the water. What we lack is leadership and that is what we lack in Nigeria today."
Tambuwual enjoined the electorate to support the PDP in its quest to rescue and unite Nigeria.