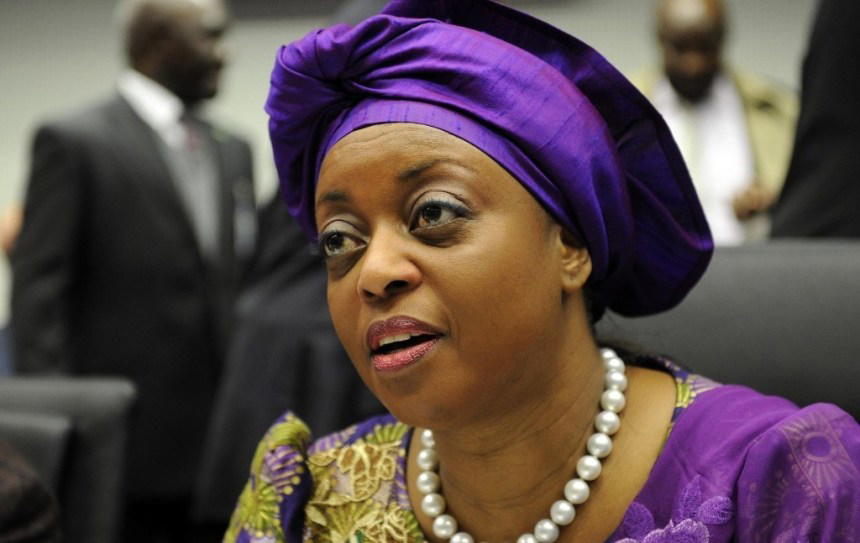 By Dapo Akinrefon
THE Ijaw Monitoring Group, IMG, Tuesday, backed former Minister of Petroleum Resources, Mrs Diezani Alison Madueke's move to initiate a process to reverse the forfeiture of her properties.
IMG, in a statement by its Coordinator, Mr Joseph Evah, said Madueke's move was a welcome development as it would enable her to get justice, urging the Economic and Financial Crime Commission, EFCC, to respect the court process initiated by her lawyer, Dr Mike Ozekhome.
Evah said: "We condemn the intimidation and persecution of an Ijaw daughter. From the days of former Petroleum Minister, Prof Tam David-West, who was accused of taking wristwatch and tea cup bribes; to the days of Chief Dan Etete the enemies of Ijawland have always wanted to destroy our best brains who know the secrets of the oil world, but we are ready to resist their evil agenda.
"When the new EFCC chairman resumed office, we told him to review Diezani's cases that started in 2015 because the former EFCC leadership was relying on Diezani's political enemies sponsored media trials to charge her in absentia. We also told the new EFCC leadership that the media trials and falsehood relied on by the commission was based on malice, hatred and jealousy from detractors of the former minister.
"We said it had affected her health and she needed enough time to recover and defend herself because presently, she is managing her health abroad. Yet, the EFCC went ahead to seize her properties without giving the accused the opportunity to defend the allegations against her."