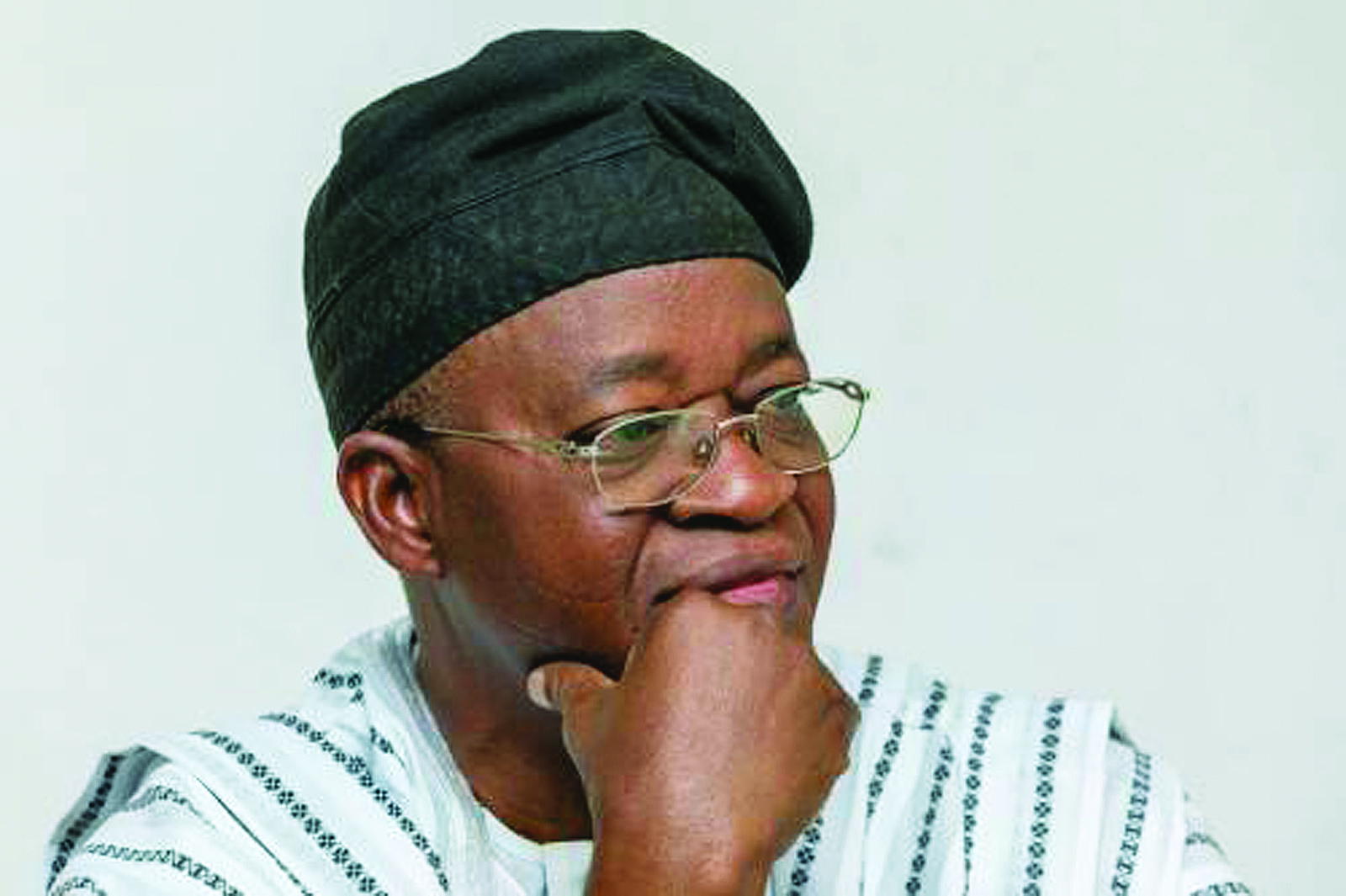 Oyetola Gboyega
Shina Abubakar, Osogbo
Former Osun State Governor, Adegboyega Oyetola has given his teeming supporters in the state assurance to retrieve his mandate from Governor Ademola Adeleke and the Peoples Democratic Party, PDP.
He also expressed confidence that the All Progressives Congress, APC, Presidential candidate, Asiwaju Bola Tinubu will emerge President after the February 25 election.
Oyetola, who was received by teeming APC supporters on his return to Osun for the first time after November 25 last year, branched at the Tinubu-Shettima campaign office, Osogbo, where he joined party faithful in an inter-denominational prayer session for the party's success in the general elections.
Speaking after the prayer session, Oyetola disclosed his happiness returning to the midst of his supporters after taking time to refresh with his family, watching movies and attending to his spiritual wellness.
His words; "I am happy to be back in your midst today after a long break with my family. I return to your midst with good tidings and I am lucky that you organise a prayer to receive me into the state.
"God has told me that he will do two things for us this year, we are going to retrieve our mandate and Asiwaju Bola Tinubu will become the president of Nigeria.
"I know that you are scared by what happened but God knows how he does his plans. Everyone has his challenges. I served Osun wholeheartedly for four years without resting and God intentionally orchestrated my rest for a while. I wake up everyday, I eat sleep and watch Africa Magic, I have time to receive my children and grandchildren. I later went to lesser hajj with my wife to give thanks the Almighty.
"God made me to govern osun well. Let our mind be at rest, nobody can scare us off this state. I want to implore us hat we should work hard for the forthcoming election, it is very important to us. Continue to hold your meeting, don't be distracted".
The party's Acting Chairman in the state, Tajudeen Lawal while welcoming Oyetola to the state disclosed that party members were proud of the former Governor's achievement in office, saying it will be difficult for anyone to match his records.