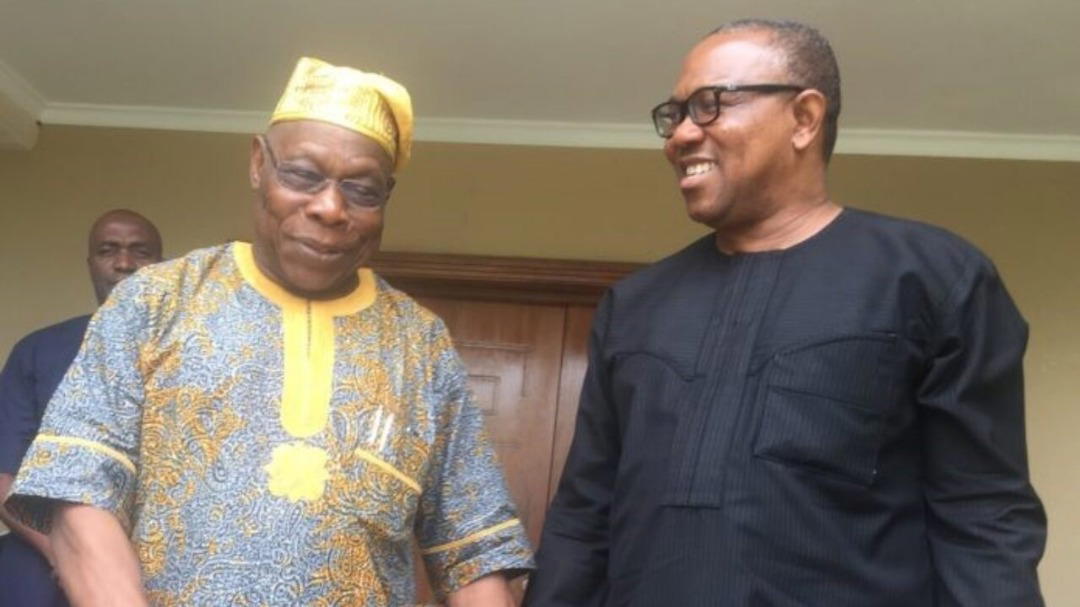 By Miftaudeen Raji
As Nigerians head to the polls to elect a new President in less than two months, political campaigns have received a fresh twist after former President, Chief Olusegun Obasanjo, endorsed one of the frontrunners, Peter Obi of the Labour Party.
In an open letter released on New Year's day, Obasanjo asked Nigerians to vote for Labour Party, stressing that Obi is the presidential candidate with the best character, antecedent, understanding, knowledge, discipline and vitality needed to lead the country.
Read also: Peter Obi: Obasanjo wants to impose Adolf Hitler on Nigerians – Fani-Kayode
"None of the contestants is a saint but when one compares their character, antecedent, understanding, knowledge, discipline and vitality that they can bring to bear and the great efforts required to stay focused on the job, particularly looking at where the country is today and with the experience on the job that I personally had, Peter Obi as a mentee has an edge," the letter noted.
While Obasanjo's letter is already stirring debate in the public domain, listed in this report are other ways the endorsement from the former president is shaping the political campaign ahead of the February 25 presidential election.
Labour Party, Obidients morale boosted
Two political parties, the All Progressives Congress (APC) and Peoples Democratic Party (PDP) have dominated Nigerian politics and Obi is the first credible "Third force" candidate since the return to democracy in 1999.
But the bane of lack of political structure has, however, been a clog in the wheel of progress for the 'Obedients' (A coinage for Peter Obi's supporters) who are fixated on taking charge of the presidency come to the 2023 election.
This challenge that plagued Obi's campaign from inception got a facelift with the endorsement. His campaign for the little-known Labour Party has gained momentum partly because of frustration with these two familiar — and elderly — faces of the APC and PDP candidates.
Following Obasanjo's endorsement, Peter Obi's candidacy has gained more momentum and trust and his supporters have been emboldened by the letter from the 'Ebora of Owu' as Obasanjo is fondly called.
Also, the leadership of the Labour Party commended the former president's courage in publicly endorsing its presidential candidate, describing it as a worthy New Year's gift for both the party and its presidential candidate.
Speaking on the development, the National Secretary of Labour Party, Umar Farouk, described Obasanjo as a peace advocate and a nation builder.
He said, "We are very excited. It is one of the greatest gifts that the Labour Party and our presidential candidate will ever have. Expectedly, President Obasanjo is someone who is known to be an advocate of peace and a nation builder. He has indeed proven to the world and the international community that our presidential candidate is one of the best.
"Therefore, I think Obasanjo's endorsement is a step in the right direction. Beyond that, the castigation of his former vice president, that he is not trustworthy, indicated that Nigerians should follow Obasanjo's recommendation by supporting our candidate.
"It has been proven that none of these people contesting against Obi can really deliver Nigeria. Is it Tinubu or Atiku? We have seen what they can do," he said.
With the letter attack Obasanjo pushes PDP, APC to defensive position
In what could be described as unprecedented, Obasanjo's letter met with stern criticisms from the camps of opposition parties and the campaign councils of their presidential candidates.
The spokesperson for the candidate of the ruling All Progressives Congress, APC, Asiwaju Bola Tinubu, Bayo Onanuga, said the former president's words don't carry much weight in Nigeria's current political environment.
In a similar development, the Chief Spokesperson for Tinubu-Shettima Presidential Campaign Council, Festus Keyamo, in a series of tweets via his verifiedTwitter handle, stated that the open show of support for Obi can't have any effect on Tinubu.
He stated that it is within Obansajo's right to endorse anybody, noting that his action has inadvertently put the PDP in a bad light.
Keyamo stated, "Quite within OBJ's right to endorse for anyone, but bad for PDP in two ways: (1) Atiku's former boss does not think he deserves to be president this time around (2) The little support OBJ gave PDP in 2019 and they failed, he has taken that to LP. No effect at all on Bola Tinubu."
More endorsements: Ortom, Clark
Obasanjo's endorsement of Obi met the Benue state governor, Samuel Ortom with excitement, as he reiterated his support for the Labour Party presidential candidate.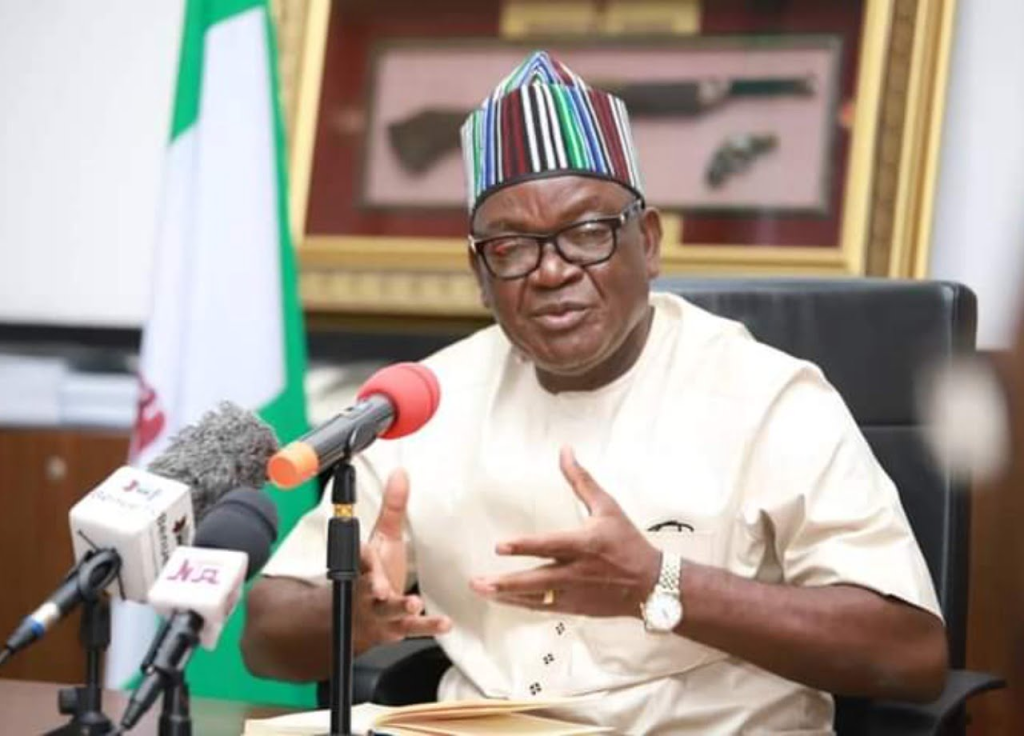 According to Ortom, if Obasanjo was not in the PDP, he would have led the Obi's campaign in 2023.
Ortom said he was convinced that Obi possessed the qualities of a leader who would be a true president of the country by guaranteeing justice, equity and fairness for all Nigerians.
He added that for some years, the country had tottered on the verge of collapse owing to leadership failure and its attendant consequences of poverty, heightened insecurity with banditry, kidnappings and other acts of terrorism threatening the very foundations of the nation.
Similarly, leader of the Pan-Niger Delta Forum (PANDEF), Chief Edwin Clark, has also endorsed Obi, ahead of February 25.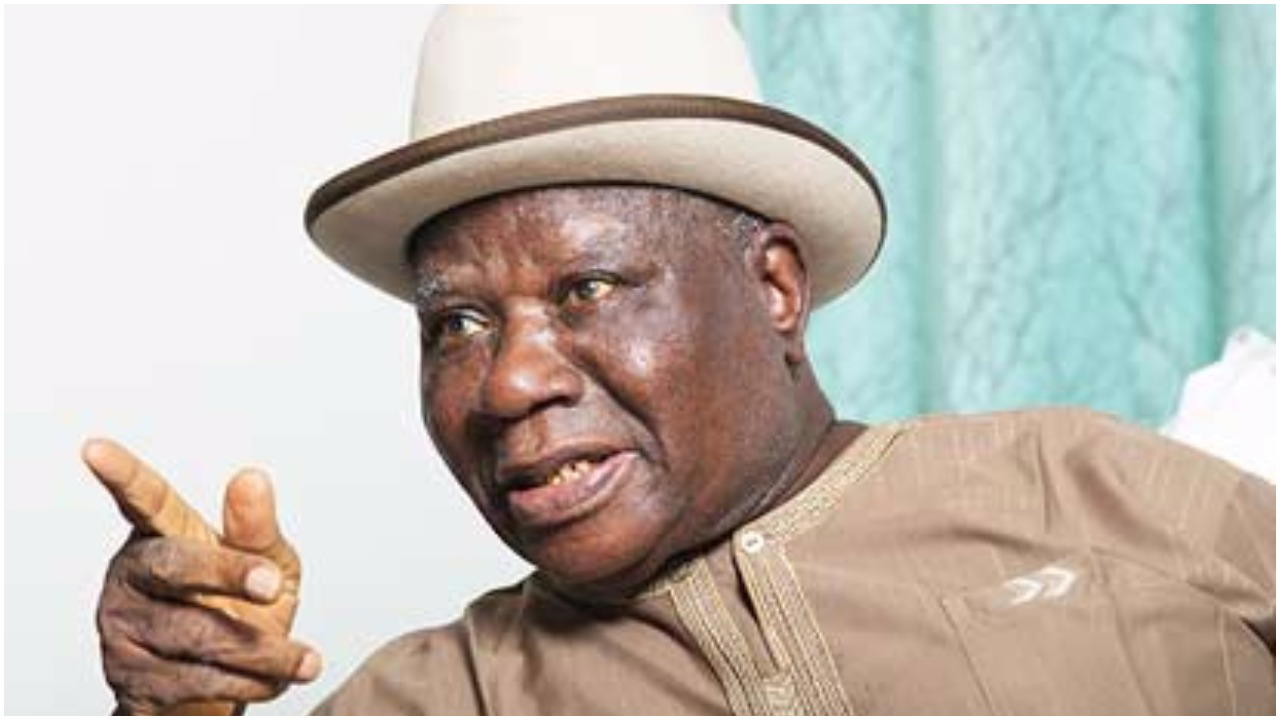 Clark's endorsement came few days after Obasanjo endorsed and recommended Obi to Nigerians.
Addressing a press conference in Abuja, Clark said it was only fair and just that the southern part of Nigeria should produce the next president after eight years of President Muhammadu Buhari.
While political parties intensify campaigns, the trends and political atmosphere in recent times, suggests that the Nigeria political space may witness more waves of endorsement before the end of 2023 campaign and eventually before the February 25 presidential election day.