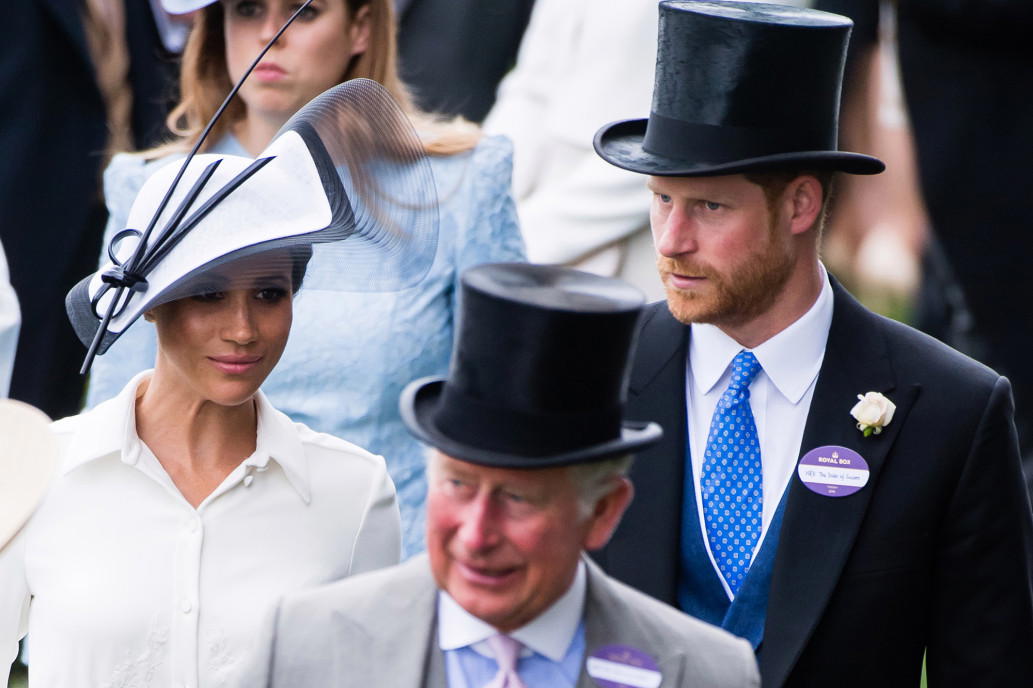 Prince Harry claims he had no intention of damaging the British royal family with his autobiography, but reconciliation now seems impossible after he painted a critical picture of his relatives and settled decades-old scores.
"I would like to get my father back. I would like to have my brother back," he said in an interview with UK channel ITV prior to Tuesday's publication of his memoir "Spare", adding he was "100 percent" convinced a reconciliation could happen.
But no one, including Harry, has been spared in the drama surrounding the book's release.
Read Also: Prince Harry faces growing criticism over memoir revelations
In the memoir, Harry admits his adolescence was marked by drugs and alcohol and his decision to air his family's secrets in public has seen his popularity plunge in his homeland.
Plenty of ink is also spilled on attacking his father King Charles III, brother William, stepmother and now Queen Consort Camilla and his sister-in-law Kate.
Charles is due to be crowned on May 6, but "I can't really see how" a family reconciliation is possible, Pauline Maclaran, a professor at London's Royal Holloway University and author of a book on the monarchy, told AFP.
"He's come out with so many things that are obviously offensive to members of his family, personal details that many people are arguing he didn't need to put across," she said.
"If he had any empathy, or indeed compassion, which is supposed to be at the root of the Archewell foundation (created by Harry and his wife Meghan Markle), it's kind of gotten lost in all this," she added.
Harry recounts how his father did not embrace him as he broke the news of the death of his mother Diana, when the prince was just 12 years old, instead leaving him alone in his room.
The king was "not cut out" to be a single parent, Harry claims.
– William the 'arch-nemesis' –
But most of his vengeance is saved for his "beloved brother, my arch-nemesis" William.
Presented as bad-tempered, Harry claims William never gave his wife Meghan a chance, considering her to be "rude and abrasive".
Things came to a head during a 2019 argument in which Harry claims his brother threw him to the ground, smashing a dog bowl.
Harry also describes a life-long rivalry between William "the heir" and himself, "the spare", laying bare the brutal reality of royal hierarchy.
He also accuses his mother-in-law Camilla, demonised for years by the tabloid press but now relatively popular, of having played the "long game" and waged "a campaign aimed at marriage and eventually the Crown".
Within the book's pages lie secrets large and small.
We learn that Queen Elizabeth II asked Meghan, during their first meeting, what she thought of Donald Trump, then a candidate for the White House.
Harry reveals that after he moved out of Clarence House, a royal residence in London, Camilla transformed his room into a dressing room, to which he took offence.
The prince said he learned of the death of his grandmother Elizabeth II in September on the BBC website, and that he travelled alone to Scotland to be by her side as he had not been told that his relatives had gone by private plane.
– Family 'divide' –
Harry admitted he had not spoken to his brother and father "for quite a while", and ruled out returning to work for the royal family.
He similarly declined to say whether he would attend his father's coronation.
"The divide couldn't be greater before this book," he has said.
The list of acknowledgements takes up two full pages at the end of his memoir, but no member of the royal family is listed.
Instead, he namechecks "all the professionals, medical experts and coaches for keeping me physically and mentally strong over the years".
His reliance on professionals has led the king, Camilla and William to believe that Harry has been "kidnapped by a cult of psychotherapy", and therefore any attempts at reconciliation will fail, according to royal sources quoted by The Independent newspaper.
British tabloid The Sun also said he had crossed "a red line" by going after Camilla.
Buckingham Palace has responded to the publication of his memoirs, as well as to the highly critical documentary released last month on Netflix, with a stony silence.
Source: AFP