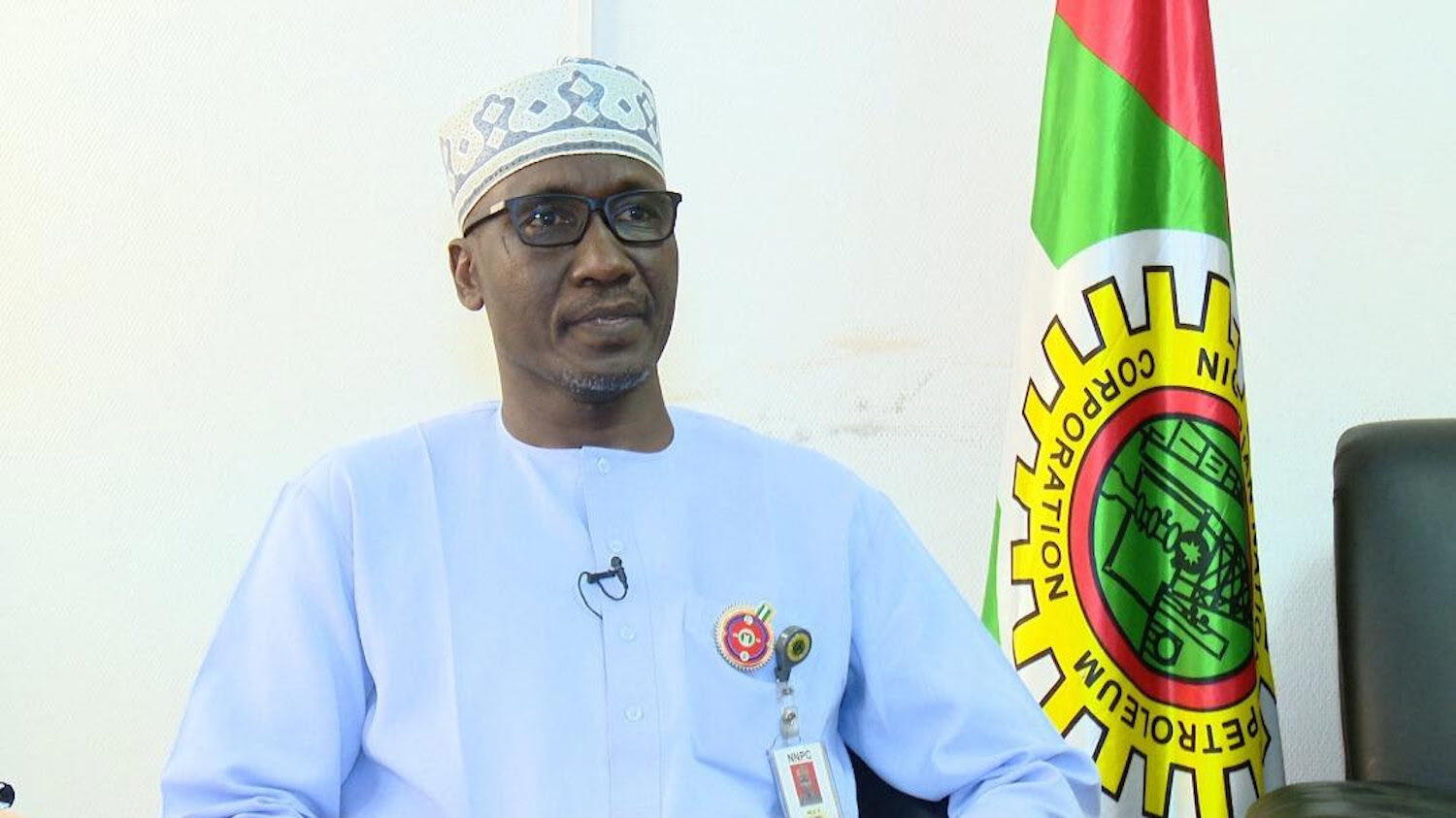 .
Omeiza Ajayi, Abuja
The Nigerian National Petroleum Company Limited NNPCL has assured of adequate fuel supply for the Independent National Electoral Commission INEC in order to ensure that the current scarcity of the product does not affect election day logistics.
Group Chief Executive Officer of NNPC Limited, Mele Kyari made the pledge Tuesday in Abuja after a troubleshooting visit by the INEC Chairman, Prof. Mahmood Yakubu.
INEC had earlier in the day expressed concerns that the lingering product scarcity could hamper its logistics arrangement for the elections.
Kyari said; "We know that logistics is a major component of electoral duties.
"NNPC has always supported the INEC, not in this direct form, in making sure that fuel is made available to all vehicles that are involved in the electoral process.
"Needless to say that there was no formal framework for that, and there were no even exact formal requests for this. All the same, we are always conscious of the necessity to provide support to INEC whenever elections take place.
*Today's very different, Mr chairman it's not just an honour to NNPC. It's also a challenge to us, to come into the equation in making sure that we have a stable political system in our country and we'll be happy to contribute to this.
"Having said this chairman, we are the largest downstream company in the country today. Six months ago, it was not so, but today we have acquired huge assets since our incorporation into a limited liability company and we have spread across the country. That is not to say that we are in every city and every town, it is possible that there may be some locations where we may not be present.
"We will work with your logistics team to identify those areas where we may not have a presence so that we can bring in other marketing companies into the conversation so that the products are made available to all the 100,000 vehicles that you have indicated.
"There will be no difficulty doing this Mr Chairman, we have a presence, we are everywhere. But where we are not, we will provide commercial conversation between the commission and other marketing companies so that when you need this product, you will have it.
"Also in addition to this Mr chairman, we are the only company that has floating mega stations in the country. We will also look at this and see how we can make it available for the purpose of Marine Operations in the riverine areas of our country.
"I assure you just as you have indicated, we have taken very extreme measures to see that we can contain the current distribution challenges that we have and will believe that within the next one week, there will be significant relief if not the elimination of the current situation that we are facing".
Earlier, Prof. Yakubu noted that the Commission is mobilizing about 100,000 vehicles and 4,000 boats for the deployment of personnel and materials to 176,846 polling units spread across 8,809 Registration Areas (or electoral Wards) in 774 Local Government Areas nationwide.
While he conceded that NNPC has taken steps to ease the current situation in earnest, Yakubu proposed the use of NNPC land and floating mega stations nationwide to service INEC's election duty vehicles and boats.
He said: "We will bear the cost of the products. By doing so, there will be guaranteed supply for elections".
Other proposals he made were; "A special arrangement with other marketers in locations where the NNPC may not have dedicated stations; and, consider other options to support our seamless operations on Election Day".