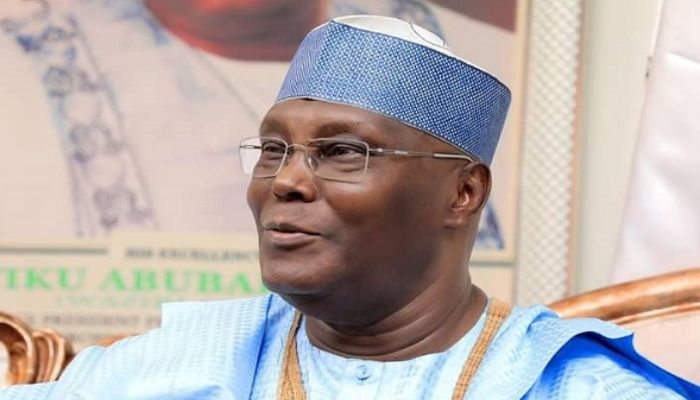 .Says, opposition trying to create rift between him and Buhari
Omeiza Ajayi, Abuja
The Presidential Campaign Council PCC of the ruling All Progressives Congress APC has warned the opposition Peoples Democratic Party PDP and its presidential candidate, Alhaji Atiku Abubakar not to get high on its own smoke, warning that no political blackmail and an attempt to create a conflict between Tinubu and his long-term ally, President Muhammadu Buhari can succeed.
According to the APC PCC, Atiku and his party have been labouring to twist statements made by Tinubu on the scarcity of fuel and the newly redesigned Naira notes.
Bayo Onanuga, Director, Media and Publicity at the APC Presidential Campaign Council in a statement on Thursday in Abuja said Nigerians should no longer be in doubt about those working in cahoots with fifth columnists to inflict avoidable pains on them for a sinister political end.
"No sooner Asiwaju Bola Ahmed Tinubu empathised with the Nigerian people facing the dual crises of fuel and new Naira notes scarcity, than the opposition PDP and the Atiku camp issued a knee-jerk response, derailing from the issues, distorting Asiwaju's statement and trying, in vain, to create a wedge between our presidential candidate and President Muhammadu Buhari.
"When the guilty are afraid of being uncovered, they try to push back with red-herring
"For the records, Asiwaju Tinubu during APC campaign rally at Abeokuta on Wednesday, in his statement, did not mention, blame or accuse President Muhammadu Buhari for the current challenges in the country.
"Asiwaju Tinubu was only adverting government's attention to the sabotage being carried out by some Fifth Columnists in the system, possibly working in cahoots with the PDP.
"The CBN officials, including Governor Godwin Emefiele have said many times that enough new Naira notes have been supplied to the banks, yet our people complain that they have not been able to get the new notes", he stated.
The statement noted that in recent days, many Automated Teller Machines ATMs are either not working or when working, are dispensing the old notes, just a few days to the January 31 deadline.
"Similarly, Asiwaju Tinubu is aware of the salutary efforts by President Buhari to end the fuel queues, by chairing a 14-man panel. Yet the queues and agony continue.
"For a presidential candidate, who cares about the suffering of our people, he has a duty to warn government that its efforts to make life better for Nigerians are being sabotaged on several fronts.
"Our presidential candidate only re-echoed what is well known and acknowledged, even by President Buhari himself at different fora: That there are Fifth Columnists in and outside of government who often throw spanners in the works against good intentions and programmes of the government", he stated.
The council queried how an advisory genuinely made by Tinubu to protect and create goodwill for the government of his party has suddenly become an attack, except "in the jaundiced view of the PDP".
APC said it found amusing the directionless Atiku Campaign's bagful of mischief in their hurriedly put together press statement meant to gain shameful mileage from the suffering of Nigerians.
"PDP and Atiku should remember not to get high on their own smoke. No political blackmail and an attempt to create a conflict between Tinubu and his long-term ally, President Muhammadu Buhari can succeed.
"We have bad news for Atiku and his handlers: their latest mischief is therefore doomed to fail.
"The Atiku rudderless campaign, always seeking cheap shots and easy ways has again woefully attempted to make a mountain out of a molehill from the comments made by Asiwaju Tinubu in Abeokuta.
"As a patriotic and compassionate leader, Asiwaju Tinubu will not stomach seeing ordinary Nigerians being made to face excessive difficulties over mundane issues due to activities of petrol and currency hoarders.
"As a proud leader of the APC, Asiwaju Tinubu would not also look indifferent as his party and the government get dirtied with black brush at a critical time like this, whether he is a candidate or not.
"Atiku camp's hasty move to mine political capital out of the clearly difficult situation betrays his campaign's possible connivance, due to its desperation.
'As Asiwaju said in Abeokuta, these orchestrated hardships will not stop his impending victory come 25 February. Nigerians shall surely vote for a party that is working to solve all the problems and mess created by the PDP for which their presidential candidate was an integral part in the, largely, 16 unproductive years they spent in government.
"Atiku and his team can continue their indulgence in fake news and twisted narratives, they cannot change the minds of majority of Nigerians who have long rejected the PDP and Atiku, after their 16 wasted years in power", the statement added.