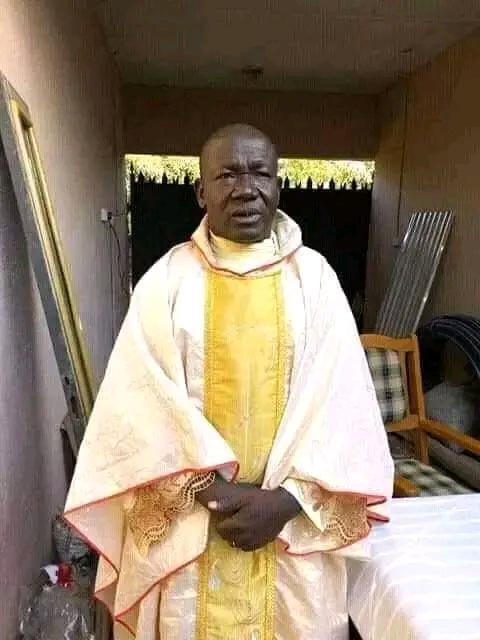 .
…say Christians must rise up, end attacks on clerics
By Luminous Jannamike, Abuja
The Christian Association of Nigeria, CAN, Youth Wing, on Sunday, said it was deeply disturbed by the murder of a Catholic priest, Fr. Isaac Achi of the Minna Diocese, by gunmen suspected to be bandits.
According to a statement by its Chairman, Belusochukwu Enwere, the Christian body said that the trend of targeted attacks on church leaders has to be stopped at all costs, and described Achi's murder as the "most wicked and barbaric act."
The statement was titled 'Burning of Catholic Priest: Nigeria has become a killing field – YOWICAN.'
The bandits had, in an attack on Kafin Koro Community in Paikoro Local Government Area of Niger State in the early hours of Sunday, burnt Rev. Fr. Isaac Achi of Saint Peter and Paul Catholic Church, to death
They also shot Achi's assistant who was simply identified as Fr. Collins on the shoulders while he was attempting to escape from the attack.
Reacting to the incident, Enwere said, "The killing of Rev. Fr Isaac Achi, is a pure terrorist attack targeted at wiping out the entire Christian community in Nigeria.
"The killing and burning alive of the priest, as well as the parish house, is the most wicked and barbaric act by this blood-sucking bandits whose aim and objectives is to wipe entirely all Christians in Nigeria.
"We see this as confirmation of the Islamization agenda. But our enemies will not succeed so long as Nigeria remains a secular state.
"The continuous killing, as well as kidnapping of Christian clerics in Nigeria, is alarming.
"This has to be stopped at all costs. The Christian community must rise up and come together to put to an end this insult. They should take up arms and defend themselves legitimately.
"Those behind this senseless killings and burning of the parish house must be brought to book.
"Nigeria is becoming a killing field where Christian clerics and its members are slaughtered like chicken.
"We call on the Federal Government led by President Muhammadu Buhari, security agencies, the government of Niger state to please help salvage this ugly situation before it is out of control.
"Our deepest condolences to the entire Niger State Christian community as well as the Catholic diocese of Minna."