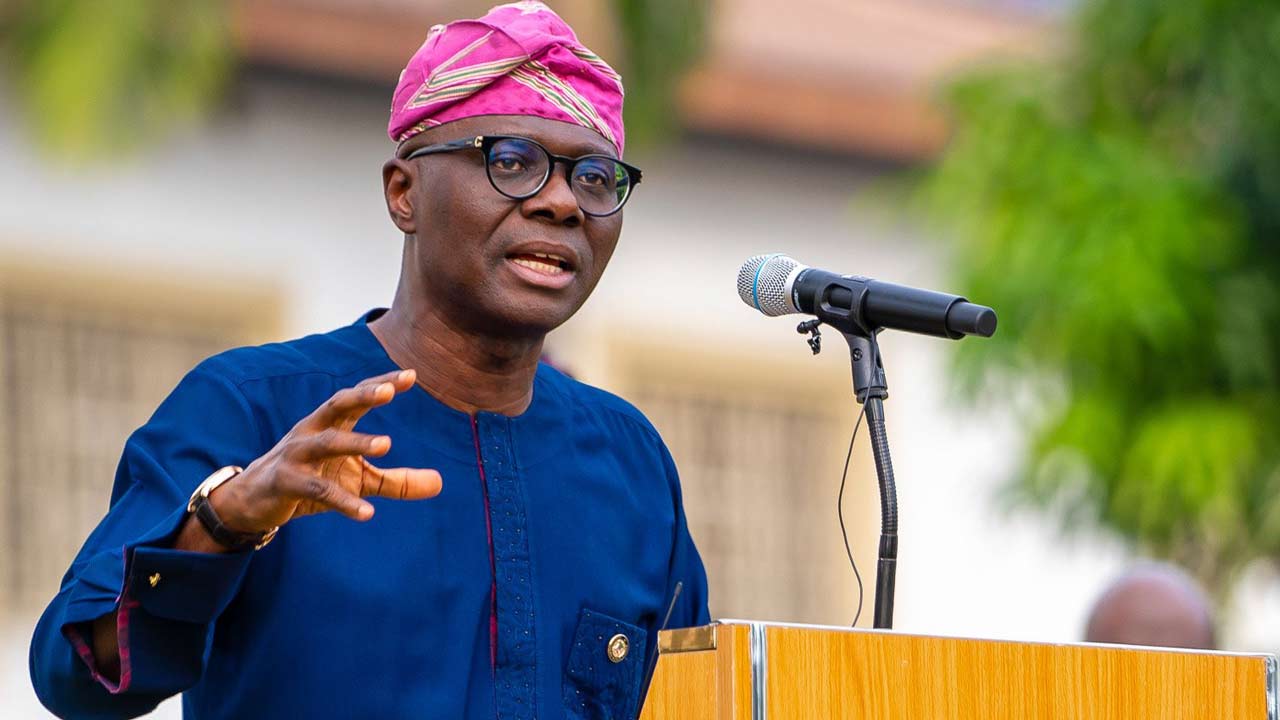 •Says concerted effort by policy makers needed to improve health system
By Chioma Obinna
Wife of Lagos State Governor, Dr Ibijoke Sanwo-Olu, weekend, decried the upsurge in brain drain in the health sector, saying the situation called for commitment by stakeholders.
Sanwo-Olu also said the ugly narrative needed to be changed through a concerted effort, adding that halting the negative trend required a working system made possible by policy makers who would do the needful.
Sanwo-Olu, who spoke in Lagos at the Healthcare Transformation Coalition, HTC, 2nd Hybrid Interactive Session, themed: "Imperatives of Addressing Brain Drain in the Health Sector," urged medical practitioners who travel abroad seeking further training to ensure that they return to Nigeria to improve the country's healthcare services.
Also speaking, the Commissioner for Health Lagos State, Prof Akin Abayomi, said there was nothing new about brain drain, noting that it had been happening since Nigeria got its independence.
"It has been happening since Nigeria got its independence in 1960. Brain drain is not specific to any discipline. Brain drain is dynamic. Nigeria, especially Lagos has a massive youth purge. 70 percent of the youth is under the age of 30. So, our pyramid is very wide. When you look at the demographic profile of the United Kingdom, UK, Japan and the United States of America, it is upside down.
"They have a very low birth rate so most of the people in the UK and the developed world are elderly population and their pyramid is turned upside down and that forces them to look to countries that have a proper pyramid to recruit human capital. So, Nigeria and Lagos by virtue of its demographic profile is a natural exporter of human expertise.
"If you say what does Nigeria export, the number one thing we export is human capital. There is nothing we can do about that. We don't make cars, we don't make rockets, but we have smart, young people that everybody wants."
Abayomi further said one of the things that needed to be done to address brain drain was to ensure that students admitted to study health related courses were those burning with the desire.
"There are key factors responsible for professionals leaving the country. One of these factors is because they want to go and acquire skills that they cannot get here, professional skills. We do not have some of the training programmes for professionals. By force or by necessity, they have to go abroad. "There is a huge pool of Nigerians in the diaspora. If we improve the general quality of lives in Nigeria, most Nigerians will love to come back to Nigeria."