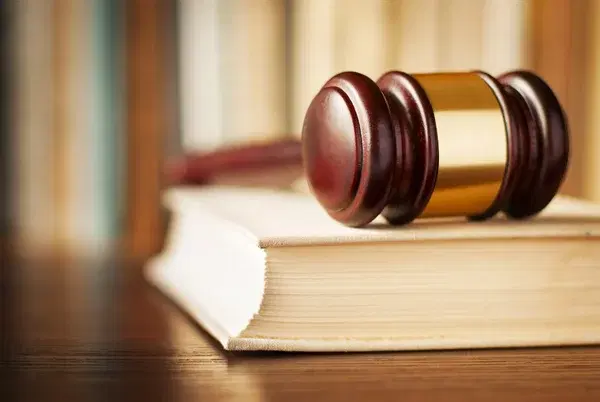 .
By Ikechukwu Nnochiri
ABUJA–The Federal High Court sitting in Abuja, on Tuesday, affirmed Mr Muhammed Kumaila as the candidate of the Peoples Democratic Party, PDP, for the Borno Central Senatorial District election.
The court, in the judgement that was delivered by Justice Emeka Nwite, dismissed a suit that challenged the nomination and submission of Kumaila's name to the Independent National Electoral Commission, INEC, by the party.
It held that the suit marked: FHC/ABJ/CS/1240/2022, which was filed by an aggrieved member of the party, Mr Jubrin Tatabe, lacked competence.
Aside from the PDP and Kumaila, INEC was also cited as a Defendant in the suit that was dismissed by the court.
Specifically, the plaintiff, maintained that his name was unlawfully substituted by the party.
According to processes before the court, though the plaintiff emerged winner of a primary election the party held on May 23, 2022, he, however, through a letter dated July 14, 2022, voluntarily withdrew from the Senatorial contest.
Following his withdrawal, the PDP conducted a fresh primary election on July 15, 2022, which produced kumaila as its Senatorial candidate for the impending election.
The party subsequently submitted kumaila's name to INEC which published same as a candidate for the Borno Central Senatorial election.
However, in his suit before the court, the plaintiff alleged that contrary to the position of the defendants, he did not withdraw from the senatorial poll, adding that the letter of withdrawal including his signature was forged.
He, therefore, prayed the court to set aside the said letter of withdrawal, sack kumaila as candidate of the PDP and declare him the authentic candidate of the party for the election.
In his judgement on Tuesday, Justice Nwite agreed with the PDP and kumaila that the case of the plaintiff was defective.
He held that the plaintif commenced the legal action through an Originating Summons instead of a Writ of Summons that would have paved way for witnesses to be called to adduce both oral and documentary evidence before the court in view of the contentious nature of the case.
Justice Nwite held that the allegation of forgery the plaintiff levelled against the defendants was criminal in nature and therefore ought to be proved beyond a reasonable doubt.
He held that the failure of the plaintiff to call witnesses to prove his allegations was fatal to his case.
Consequently, the court dismissed the suit for lacking merit and competence.