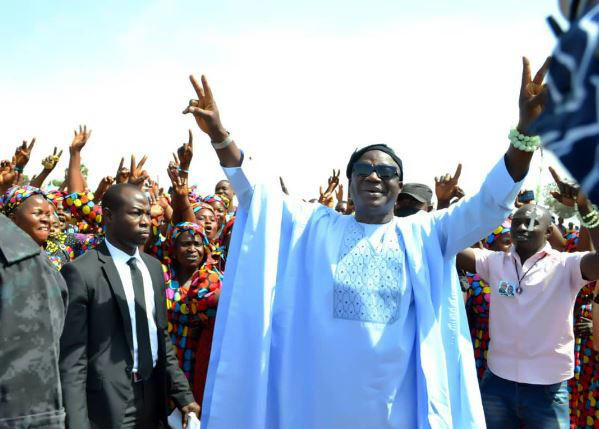 …Chinese'll support massive development with APC in power
John Alechenu, Abuja
A former Presidential Candidate of the All Progressives Congress, (APC) Presidential aspirant Moses Ayom, has urged the people of Benue State to vote for the APC candidates in the forth coming general elections in order to redeem the state from destruction.
Ayom noted that with Asiwaju Ahmed Tinubu as President and Rev. Fr. Dr. Hyacinth Iormem Alia, as Benue state governor, the state will witness unprecedented development.
He also enjoined the people of the Middle-belt to queue behind the former Lagos State Governor, who has over the years demonstrated an uncommon ability to provide leadership and mentor others for leadership positions.
The former Presidential aspirant said this in an address to party supporters in Gboko, on Thursday.
Ayom, who is an Abuja-based real estate developer and businessman said the two men have all it takes to take the nation and the Benue State to the next level.
He, however, appealed to Tinubu to remember to appoint Benue sons and daughters in strategic positions when he eventually wins and becomes the president.
This, according to him, will offer them an opportunity to be present wherever serious decisions on national issues are to be taken.
The philanthropist insisted that the Middle Belt stands a better chance of producing the next Nigerian President if Tinubu gets into office.
He explained that, the Southwest and the Middle Belt enjoy a very healthy political relationship and alliance that was birthed by the Late JS Tarka, the Late Alhaji Kashim Ibrahim Late, Chief Obafemi Awolowo during the first republic.
Ayom further said, "The dreams of a Middle Belt Presidency is achievable, only if we support the South West now our hopes were dampened and almost lost, but with Asiwaju, all our hopes will be renewed and restored because that's exactly what Tinubu/Shettima ticket represents, he submitted."
He recalled that a son of the soil, a former Governor of Benue State and now Minister of Special Duties and Inter-Governmental Affairs, Sen. George Akume, contributed in no small measure in making him who henis today.
Ayom reiterated that he owes a debt of gratitude to Akume for introducing him to the likes of Dr. Iyorchia Ayu, the current national Chairman of the People's Democratic Party and Sen. Abdullahi Adamu the current national Chairman of the All Progressive Congress.
He promised to use his contacts with the Chinese to assist the in coming APC-led administration the state to attract foreign investments to end the cycle of unpaid salaries, allowances and pensions.
Ayom said, "The Chinese will be doing this in appreciation of the MOUs the APC led government of president Muhammadu Buhari-led delegation signed during his visit to China, in 2016.
"If the people of the Middle belt want to take their rightful place in the current political arrangement in Nigeria, Asiwaju remains our best bet."