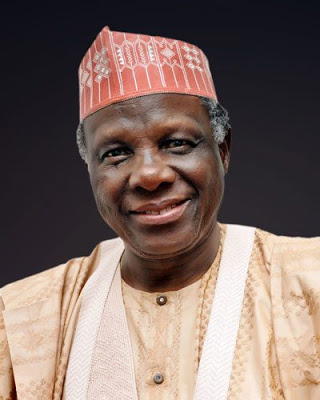 Prof. Jerry Gana
•Don't ruin economy, extend deadline for new naira notes
By Dayo Johnson 
Former Minister of Information, Prof. Jerry Gana, has asked the Federal Government to put an end to the ongoing fuel shortages and price hike in the country.
Gana said the avoidable long queues in the filling stations are unacceptable and no longer tolerable.
He said this in Akure, the Ondo state capital, during the anniversary of the Archbishop Vining College of Theology.
According to him "the unnecessary fuel scarcity has crippled the economy of the country while motorists and commuters are subjected to untold suffering across the country as a result of poor supply of Premium Motor Spirit (PMS).
"We expect them to perform their duty because the fuel shortage is a serious problem and we know the government of the day should certainly do something decisively about the fuel crisis.
"And so, we request them and urge them on behalf of the people of the Federal Republic of Nigeria to do something urgently. It is not an appeal but the people of the nation is calling on government to do something urgently" he said.
Also, the former Minister, frowned at the current unnecessary hardship being faced by the citizenry in accessing the new redesigned Naira notes in the country.
According to him, a lot of people across the country could not access the new redesigned Naira notes despite the closeness to the deadline as stipulated by the Central Bank of Nigeria.
He, however, called for immediate extension of the due date in order to allow the people to access the new redesigned Naira notes and nib the crisis in the bud.
"The issue of new Naira notes, people are going through very serious difficulties, this is not a joke, we are speaking from what we see on the field and therefore they should not ruin this economy
"Ordinary people cannot get access to the new notes and therefore we are very much in support for the extension of the date.
"This is very important, it is not for elite but for people living in thousands of area within the country and don't have access and they are the economy and they should therefore listen to those people.
"People are against the policy, particularly, the limits in terms of withdrawal. There must be some logistics, moving around, it's not a matter of buying votes or not."