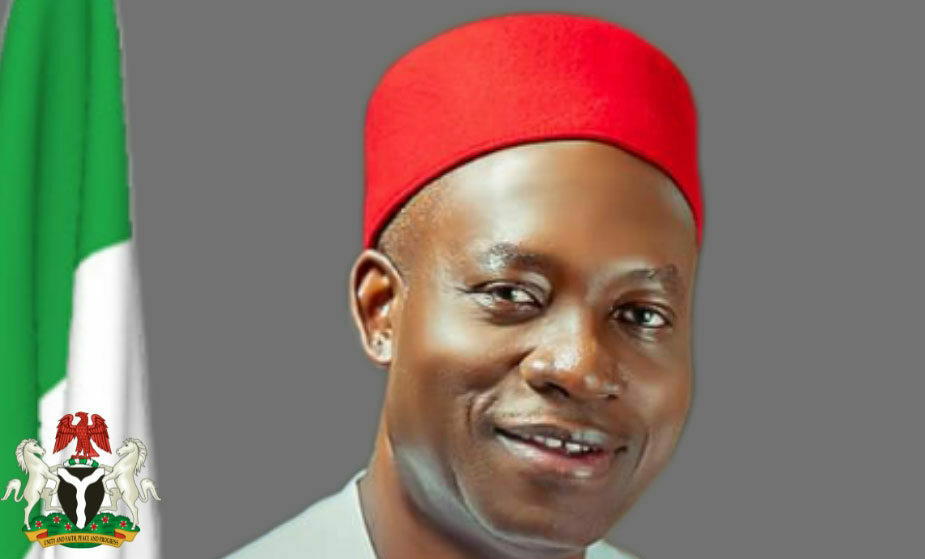 .
By Nwabueze Okonkwo, ONITSHA
The Presidential candidate of the All Progressives Congress APC, Asiwaju Bola Tinubu is expected to storm Anambra State tomorrow (Tuesday) in continuation of his February 25 election campaign rallies.
Anambra State Coordinator of APC Presidential Campaign Council APC -PCC, Senator Margery Okadigo and her deputy, Senator Emma Anosike who disclosed this yesterday while inspecting the arena, stated: "as it stands, everything is set as Anambra State governor, Prof Chukwuma Soludo, has equally, approved Dr Alex Ekwueme square for the mother of all rallies in Awka".
Flanked by the Chairman of the Organising Committee for the rally, Sir Azuka Okwuosa and State Chairman of the party, Chief Basil Ejidike,Okadigbo and Anosike contended that the Tuesday rally, tagged mother of all rallies in Anambra, would have in attendance, would feature no fewer than 100,000 members and supporters of APC in the state.
Senator Margery Okadigbo, said the women, the youth including those who were not members of APC had been mobilizing for Asiwaju Tinubu in the grassroots
The NNPC Board Chairman said, what would happen on Tuesday for Asiwaju would surprise the opposition, adding that APC does not believe in noise-making, but rather, in grassroots-oriented campaigns.
"Ndi-Anambra will vote for Tinubu' because of the long time relationship they have been enjoying with him starting from when he was the Governor of Lagos State"she said
Commending Soludo for approving the venue for Tinubu's rally with his running mate Kashim Shetrima, the APC State Chairman, Chief Basil Ejidike maintained that the rally would make opposition to 'shut up' in the State
Ejidike further said, "The Presidential Campaign Management Committee has mobilized all the supporters across the 21 LGAs for the event and they are very much hopeful for the huge success".
According to Ejidike, "we're fully prepared for the next President of Nigeria Asiwaju Bola Tinubu on Tuesday "
The Chairman, organising Committee of the rally, Sir Azuka Okwuosa, said people should disregard some of the things they saw on social media, adding that APC in Anambra State had no form of any dent.
He said everything had been put in place to make sure the rally was a huge success, adding that the opposition that had fanning the embers of discord in APC would be disgraced.