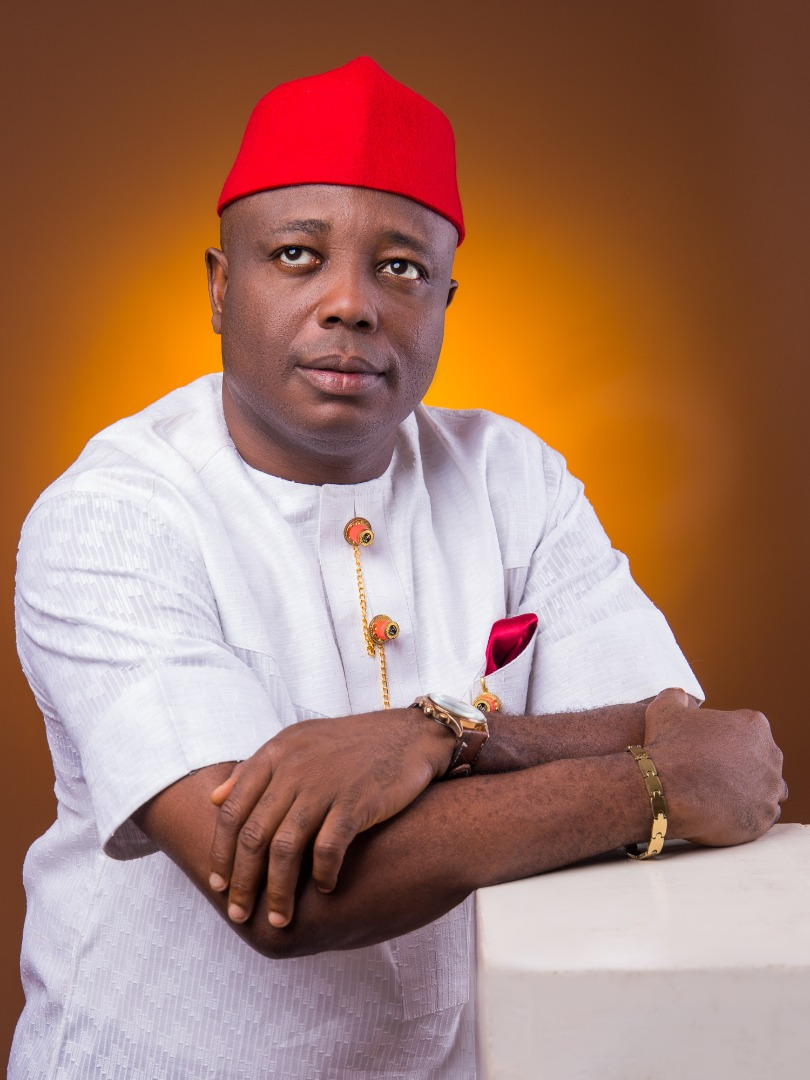 Candidate of the New Nigerian Peoples Party (NNPP) for Aniocha/Oshimili Federal Constituency in the 2023 national assembly election, Anthony.Onochie Ochei, better known as Onochieobodo, has accused the Delta State government of being behind the removal and destruction of his posters and billboards in the state.
Onochieobodo, a renowned chartered accountant and Fellow of Chartered Institute of Taxation of Nigeria, (CITN), raised the alarm in a "letter of complaint and collusion" written by his lawyers from Upper Chambers Law Firm to the Managing Director of
Joselina Ventures in Asaba; the agency in charge of the outdoor campaigns in strategic areas of Asaba.
In the letter, Anthony Ochei held Joselina Ventures liable for jettisoning professionalism and cheaply dancing to the orders of the Peoples Democratic Party (PDP)-led state government to pull down his billboards and failing to notify him, in what he described as a "conspiracy of silence."
Consequently, Anthony Ochei issued to the agency a one-week ultimatum to replace the said posters and billboards or face legal action for "breach of contract and complicity for sabotage".
The NNPP candidate, has huge experience in public service, having previously served as a special assistant to a minister of the Federal Republic of Nigeria for four years, as an internal consultant to another ministry for two years, and a consultant to several committees in the Senate and the House of Representatives, also accused the state government of sponsoring thugs and touts to deface and destroy his posters.
"It is our client's brief that your Advertising Agency has been contracted by our client to mount his campaign billboards and posters at strategic points and locations within Asaba metropolis and its environs. For purposes of ease of reference and confirmation, we hereby attach photocopies of receipt of payment evidencing the contract between your Agency and our client; wherein your Agency agreed to mount his Bill Boards and posters from 13th December 2022 to March 2023, for which the sum of SEVEN HUNDRED AND FIFTY THOUSAND NAIRA (N750,000.00) was paid", the letter said.
"In consequence of the payment made by our client, his campaign billboards and posters were strategically mounted at Asaba Airport, Mariam Babangida Road, OKO near the head bridge but for no plausible or justifiable reason, these billboards were taken down by your agency on the instruction of the Delta State Government without reverting back to our client and till date, there has been a CONSPIRACY OF SILENCE.
"Now if this was just an act of destruction by street urchins popularly known as 'agberos' and touts, we would have waved it off as a mere case of happenstance, but no; to have our client's billboards and posters repeatedly and consistently, either pulled down or destroyed, shows in an unmistakable manner that our client is being targeted and victimized.
"And the reason is not farfetched; our client, a thoroughbred Chartered Accountant and Forensic Auditor, whose penchant for critical analysis and enquiry, has through diligent search, been able to puncture and deflate the self-serving rhetoric of Governor Ifeanyi Okowa, as a performer is nothing but a myth and hot air that lacks substance", added the statement.
Onochieobodo, a man of the people who speaks to fundamental issues bedevilling the state and his constituents, became a victim of a witch-hunt by Governor Okowa after he asked for accountability for the 13 per cent derivation fund by the federal government.
Onochieobodo has been bringing to the front burner poor representation of the people of Aniocha Oshimili in the House of Representatives, and has vowed to if elected, tackle critical issues that have been affecting his constituency over the years, such as lack of drinkable water electricity, as well as lack of empowerment programmes to support agile and productive youths; all of which he stressed the PDP candidate, Ndudi Elumelu has blatantly ignored for a year.
"Our client presently "SITS IN THE THROAT OF DELTA STATE GOVERNMENT" like a FISH BONE that cannot be swallowed through his insistence of how the payment of the 13% DERIVATION FUNDS made by the Federal Government has been spent and because this crucial and fundamental question cannot be explained to justify the humongous resources vis a viz the absence of basic infrastructure in the state, has unravelled the myth of the state governor as a demagogue and a non-performer who, rather than invest on physical and capital infrastructure that would galvanize the economic development and transformation of the state, invested in 'Stomach Infrastructure.
"It can be gleaned from Abbie that the reason why our client is the target of victimization and persecution is because he has altered forever the political landscape and demographics of Delta State politics by changing the narratives and bringing a fresh perspective to how politics is to be played."
Owing to the unjustifiable attacks on his campaign by the incumbent and main opposition party, Onochieobodo has changed his strategy to grassroots mobilisation, but it has also not felt better for him in his constituency where his posters and banners have also been defaced or destroyed.
Explaining the apparent effort to frustrate him and his ambition, which he blamed on Elumelu. Anthony Ochei bemoaned that while his opponents' posters are untouched within the constituency, hoodlums hired by the PDP would either deface or tear out his campaign posters.
"My opponent in their party posters pasted on the entrance to our street in the last three weeks is still there for me to see each passing day", said Onochieobodo.
"I write this petition to put on record that I know what is going on in Ogwashi-uku by these hardcore political criminals who graduated from 419 activities to join politics and have used the same 419 tactics to hold down the town for years with lies and political tricks from their personal pockets. I cannot be intimidated by criminal gangs. Never! I'm from Ogwashi-uku and I don't know any Ogwashi-Nta. This is the town my great-grandfather, Ochei fought for as a warrior and am a chip of the old block.
"A 20 by 10 banner installed right in front of my uncle's fenced gate in my family compound in Ogbe-Ahor was removed before 5am the next morning by agents of PDP in Ogwashi-uku, working for my opponent.
"That my opponent and his PDP bandwagon are colossal failure is no longer news in Aniocha Oshimili Federal Constituency. They are rotten tomatoes that the grassroots are not willing to buy for a penny." added Ochei.