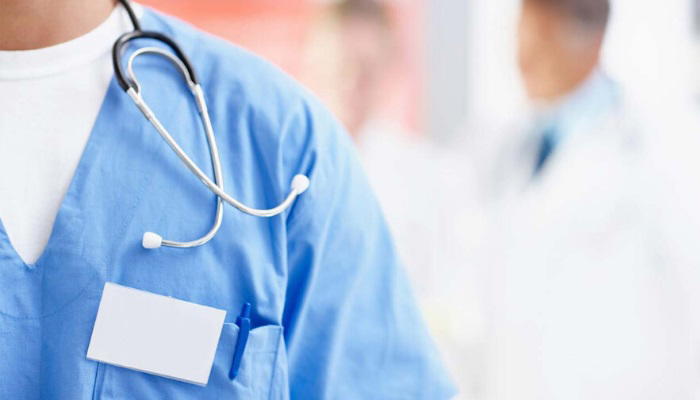 .
The Association of Resident Doctors, Nnamdi Azikiwe University Teaching Hospital (NAUTH), Nnewi, Anambra, has commenced a five-day warning strike over the incessant assault of its members allegedly by patients' families.
This is contained in a communique signed by the group's President, Dr Chinwe Ndukwe, and General Secretary, Dr Egbue Obiora, and made available to newsmen in Awka on Thursday.
According to the communique, the strike took effect on Wednesday night.
It stated that the body had shut down medical services in the institution.
It further stated that the association would no longer tolerate the life-threatening assaults of its members.
It charged the hospital management to ensure that those arrested in connection with the unruly act were prosecuted to serve as a deterrent to others.
"The association had an emergency general meeting, following the physical assault and near-death experience of its member," the communique added.
Narrating the incident, it stated: "On Jan. 22, our member, an internal medicine resident, went to review his patient at the male surgical ward.
"On arrival at the ward, he met nurses, who were resuscitating another patient through Cardiopulmonary resuscitation.
"In a bid to save the patient, our member joined in the resuscitation.
"Unfortunately, the patient died and the doctor was subsequently brutally assaulted by the deceased relatives.
"He endured over two hours of torture and humiliation before the late intervention of the hospital security and management."
The association commended the NAUTH management for condemning the attack and making sure that the suspected assailants were arrested by the police.
It, however, called for more measures to avoid a recurrence.
"The security architecture of the hospital needs to be overhauled and replaced with able-bodied unarmed local vigilance groups or Civil Defence operatives.
"Management as a matter of urgency needs to recruit more resident doctors and medical officers so as to increase manpower and improve service delivery.
"Management should enforce strict adherence to visiting time, and no patients' relatives should be allowed in the wards outside of the visiting time.
"We urge the management to promptly attend to our resolutions as listed above in the next month to avert any further industrial action," the communique added.