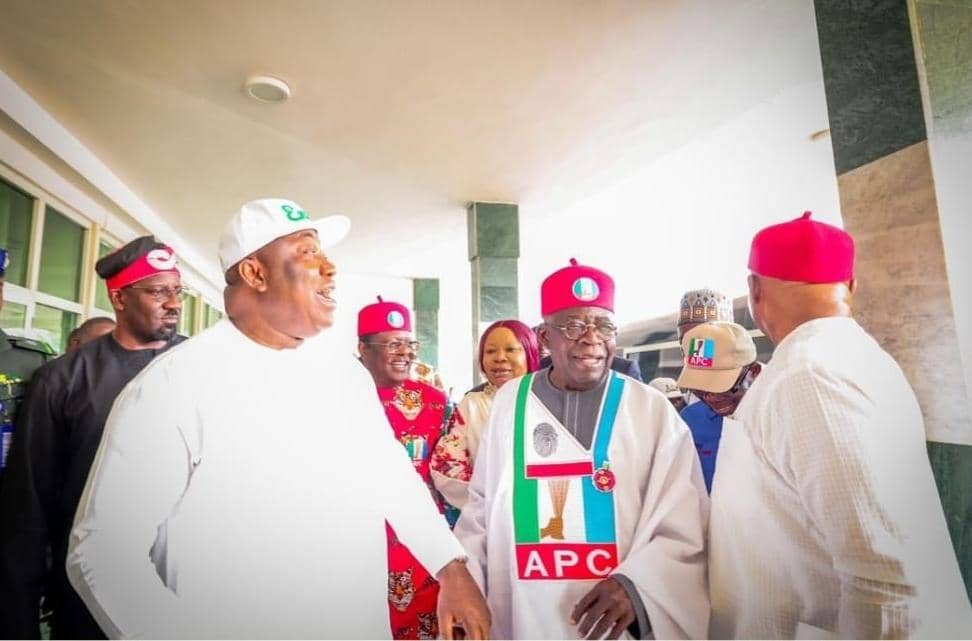 The spokesman of the Bola Tinubu Presidential Campaign Council in the southeast, Dr. Josef Onoh has reviewed the presidential campaign of the candidate of the All Progressives Congress, APC, and concluded that the southeast zone has submitted to voting for the Tinubu Asiwaju presidency.
He commended Governors Ifeanyi Ugwuanyi, Hope Uzodinma, and Dave Umahi of Enugu, Imo, and Ebonyi states, respectively, for their reception of the Tinubu Presidential Campaign in Enugu state, on Wednesday.
Onoh said he was the highest beneficiary among Tinubu's presidential campaign team in the southeast through Tinubu's campaign visit to an opposition Governor Ugwuanyi and appreciated Ugwuanyi's hospitality to the APC team.
He said that Tinubu's campaign date was the first time in the history of Enugu state an opposition party was able to shut down the coal city, an indication of how deep the Asiwaju Presidential campaign has penetrated the southeast.
"The people at Okpara square today are not social media warriors. I'm proud as the southeast spokesperson, to market a candidate who despite his level has so much respect, humility, and wisdom.
"Governor Ugwuanyi became the first opposition Governor that Asiwaju honoured with a courtesy call and it showed the respect and love that Asiwaju has for Enugu. He has promised to continue the Eastern railway project, to continue the exploration of the coal mines," Onoh.
He gave appreciation to Governors Hope Uzodinma and Dave Umahi for a demonstration of courage to stand by the Asiwaju's mandate in the southeast.
At the courtesy call, Tinubu said: "The name Enugu is synonymous with coal due to the existence of large quantities of coal that drove the engine of our nation's economy before the discovery of oil.
"Coal City for which Enugu State is presently known reflects the abundance of the mineral resources in Enugu state. Experts have put Enugu's coal at two billion metric tons, if not more. My administration will work closely with investors to ensure Ogbete mine; Ribadu, Onyeama, and Okpara. Will become operational again.
"Don't forget that Nkalagu Cement Company was fully operational and her services ran fully on coal; the railways were running on the locomotive, and Oji-River power stations were running on coal. So, all of these establishments that were running on coal, my administration will ensure we bring back the pride of Enugu state hence creating employment and abundant opportunities for this state, the southeast, and Nigerians."
He also promised to link Enugu to Port Harcourt railway and from Enugu to Onitsha, linking it to Benin and Lagos State.
"We will expand Akanu Ibiam and Sam Mbakwe International Airports with more routes, flights, and cargo; Enugu- Onitsha and Enugu Port Harcourt Expressway Road project won't be abandoned; security and mobilization of Youth Energy through jobs for National Development are also top in our priority," Tinubu said.