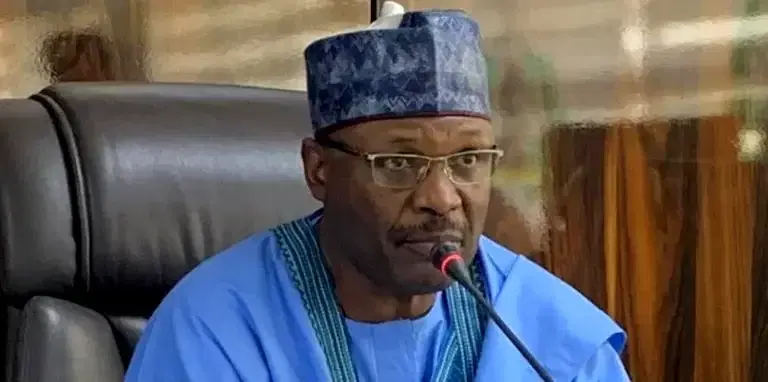 INEC Chairman, Prof Mahmood Yakubu
.
The pan-Yoruba Socio-political Organization, Afenifere, insisted that the general elections remain sacrosanct, adding that nothing must be done to shift the dates.
Afenifere's National Publicity Secretary, Mr Jare Ajayi said: "Every effort must be made to ensure that the general elections slated for February and March this year not only hold successfully but also that winners emerge and are sworn in on May 29, 2023, as stipulated by relevant laws.
"We recall that in 2015, there was insecurity too to the extent that some local government areas, specifically in Borno State, were in the hands of Boko Haram terrorists. Yet elections were held. There also was insecurity in 2019 and elections were not stopped."