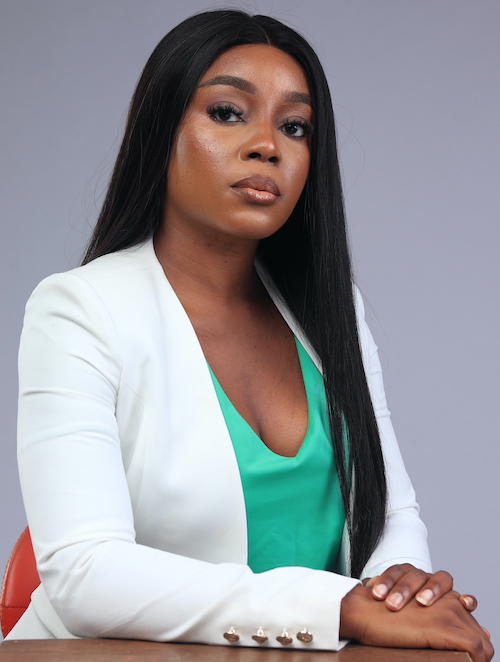 Cleanliness, they say, is next to godliness. Undoubtedly, keeping and maintaining a clean and tidy environment is a must, but professional help is often needed to achieve this state of domestic or corporate bliss.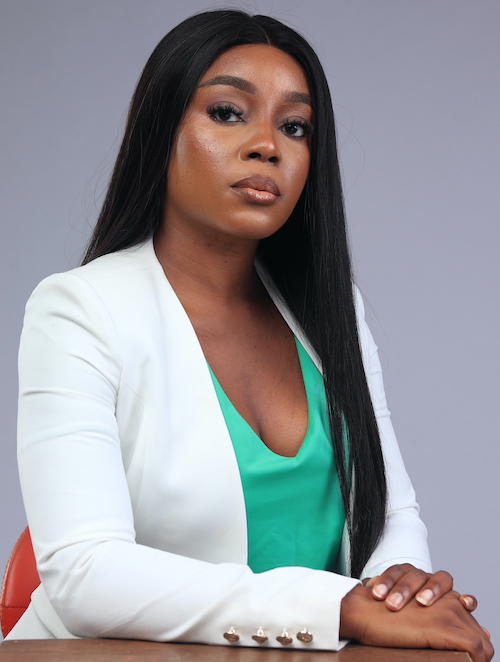 In Nigeria, help is at hand from entrepreneur Stacey Chimdia Adol, founder of Chi-Kleen Professional Cleaning Services, a business that makes light work of cleaning for customers by bringing convenient, professional and mechanised cleaning services to the doorstep of clients in need of detailed cleaning. In this interview, the 27-year-old shares insight into what makes her brand unique.
Tell us a little about yourself.
My name is Stacey Chimdia Adol. I'm 27 years old. I schooled at Imo State University where I studied Geography and Environmental Management. I lived most of my life in Owerri. Moved to Lagos in 2017 for my National Youth Service Corps (NYSC). After my service, I worked for a bottling company in Nigeria for about 2 years before I went into business.
When did your start your business?
I started Chi-Kleen on October 1, 2020 (at age 25). I conceived the idea during the COVID lockdown. I was working from home at the time. I began to think… (sighs) what solution can I provide to society to solve real-life problems. By that time, the company I was working with was laying off workers and I was worried it could be me at any time. It was during those hours of brainstorming that this whole idea of Chi-Kleen was conceived. And it took me about 5-6 months to write my business plan, do my research and set up.
What services do your company offer?
Chi-Kleen Professional Cleaning Services utilises Industrial standard German machines and best cleaning practices to provide services such as deep cleaning service, post-construction cleaning service, sofa laundry, pressure washing, steam cleaning, fumigation or pest control. We offer training/ mentorship to upcoming cleaningpreneurs nationwide and also sell and deliver cleaning machines nationwide. As part of our proven track record, we have provided high-quality residential, commercial, and strata cleaning services to over 1200+ individuals and companies in Lagos in the last two years, trained and mentored over 250+ cleaning companies in Nigeria and West Africa.
What inspired you to start your company?
So living in Lagos can be very stressful, especially for the working class. You come home after all the work and long hours in traffic and you really just want to get a good rest but you still have to face chores even during the weekend when you should be resting. Sometimes when I come back from work, I really wish I had someone I could call to take care of my cleaning and some other chores. And that is how this idea hit me. Creating a convenient E-booking cleaning service for individuals so they can have the time to be more productive at work or spend more quality time with family. I have always had an entrepreneurial spirit. Apart from that, I love being a problem solver. I love the daily challenges of being a business owner and holding your forte amongst competitors. Apart from the COVID outbreak and the fear of losing my job, I just really wanted something that I can call my own and get my brains busy and hands dirty, especially something that I can grow.
What makes your business, service, or product unique?
This business is actually family-run. I, as the founder MD, helped by my mum, the General Operations Manager, and my younger brother. So, we have instilled family-styled values and great customer service in running the business to strengthen and ensure continuity with each customer and project. We don't just see our clients as paying customers but as family and we treat each home like it's ours during cleaning. Our google reviews would attest to that. We have a 75% customer retainership rate, and most of our clients keep returning and referring us. This has really aided our growth.
What gives you the most satisfaction being an entrepreneur?
That would be the fact that I am providing solutions to real-life problems. For instance, the hygiene culture in Nigeria, especially Lagos is very poor. So, I am doing my part in changing the environment and restoring hygiene one home/building at a time whilst creating job opportunities for the youth. I am practically touching lives with our service as some homeowners burst into grateful tears on completion of each cleaning session. I am fulfilling a purpose and that brings me great joy.
What are your future plans and aspirations for your company?
We plan on further increasing our reach nationwide and beyond Hopefully. Educating more people on best cleaning and hygiene practices, training and empowering more Smart cleaners and cleaning businesses , Changing the popularly held narrative of Nigerians who still thinks cleaning is for non-educated never-do-wells and Adding more sophisticated services and machineries to our business to give excellent customer experience. Currently, we service only Lagos. Our service sector only covers Lagos while our product part covers the whole of Nigeria. So, we would like to extend the service sector to the whole of Nigeria to transform more spaces. And in doing so, we hope to create more job opportunities for the teeming Nigerian populace, thereby contributing our part to the growth of the economy. We currently have about 15 salaried staff and 12 part-time staff working for us. We hope to create at least 100 more job openings by 2024.
Any special promo for the festive period?
For promo on our product line, we are currently running a 10% off (black Friday sales) which will be on till the 12th of December. We also have a 5% promo running for our cleaning services. Our customers are of course always assured of excellent delivery.
What kind of cleaning machines do you sell?
We have everything from domestic to industrial use. Our biggest clients are actually cleaning companies. We have new and foreign-used floor scrubbers, wet/dry vacuum cleaners, steam cleaners, pressure washers, rug washers, blowers, dryers, telescopic cleaning poles, etc. We utilise logistic companies to have these machines shipped to any location of our customers in Nigeria in a matter of hours or days.