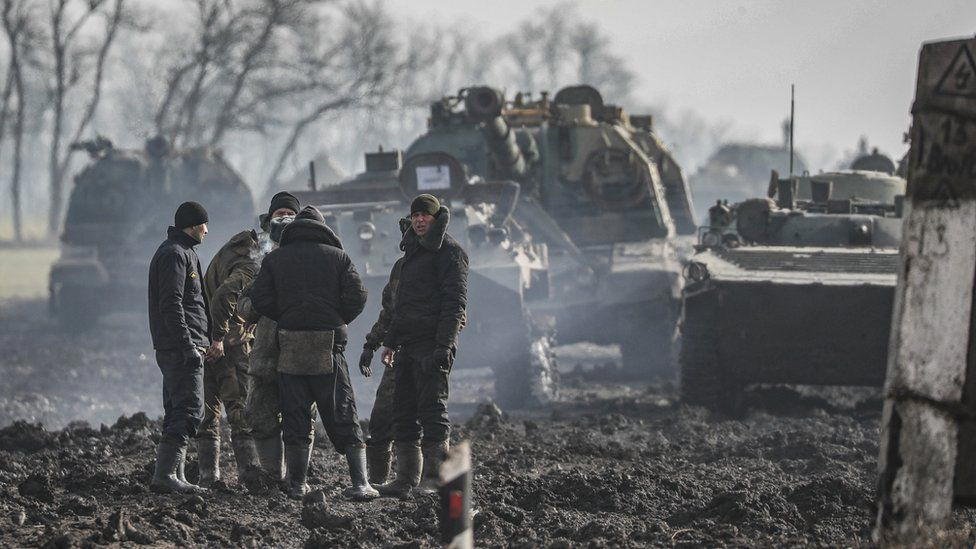 …Delegation seeks FG's partnership in exploring new opportunities
By Ezra Ukanwa, Abuja
AS the war between Russia and Ukraine deepens, statistics reeled-out by a high-class Ukrainian delegation, revealed that the state of Ukraine now records about seven million refugees in Europe and six million Internally Displaced Persons, IDPs.
The Ukrainian delegates, in a visit to top political spearheads in Nigeria, sought collaboration with the Federal Government, FG, to explore available opportunities following the toll the war is having on global economy.
The meeting also tilted towards debunking certain propagandas and increasing correct knowledge about the ongoing war.
Speaking during a briefing on Wednesday, in Abuja, Professor of Political Science, National University of Kyiv-Mohyla Academy, UKMA, Dr Olexiy Haran, said: "we are also fighting for democracy and you know, there are many Nigerian students in Ukraine. Unfortunately, because of the war they face problems in that country in the same way as many Ukrainian students are also facing problems in that same country.
"Every son of Ukraine left their home. Seven million are now refugees in Europe, and we have six million IDPs every second and we are on a very tough situation because their is no safe place in Ukraine as everywhere has been bombarded."
On her part, the head of the board, Zmina, Human Rights Center, Tetiana Pechonchyk, said: "we have come to tell what we are experiencing in Ukraine on the ground. As a human rights organisation we deal with documentation of war crimes and crimes against humanity in Ukraine, which are happening in support of the Russian arm aggression.
"At the moment, we have fixed the horrific atrocities committed by Russian soldiers and commanders in the course of this bloody war. As for the moment Ukrainian Prosecutor General Office has registered 37000 criminal proceedings based on the facts of war crimes in Ukraine.
"Every citizen is liberated from Russian army from day to day, the torture cells are discovered, the mass graves with the bodies of civilians and also executed prisoners of war are being discovered every day in Ukraine and Russia is losing this war and Ukraine is releasing more and more territories despite wide believe that Russian is the second largest army in the world.
"So, as a human rights defender, I'm here to advocate for more attention to the justice issue and we know that the international criminal court now opened its investigation, but given the scope of crimes, ICC could take only five to 10 cases now out of 10s of 1000s. That is why we believe that another Tribunal has to be created to deal with war crimes but also the crime of aggression."
Vice President of Economic Education, Associated Member at the Center for Food and Land Use Research, Oleg Nivievskyi, shared understanding of the global economic hardships that the war is creating, particularly the threats to African food and energy security; a focus on the thousands of war crimes committed in Russia's illegal imperialistic war; and the levels of destabilising disinformation created by Russia in West Africa
On his part, Chief Whip of the Senate, senator Dr Orji Uzor Kalu, commented: "Nigeria stands resolutely behind Ukraine at this time of war, which we denounce as illegal and damaging to democracy across the world. We welcome the Ukrainian delegates, thank them for their relationship building across Nigerian society, and look forward to the soonest possible return to normalcy and the status quo."