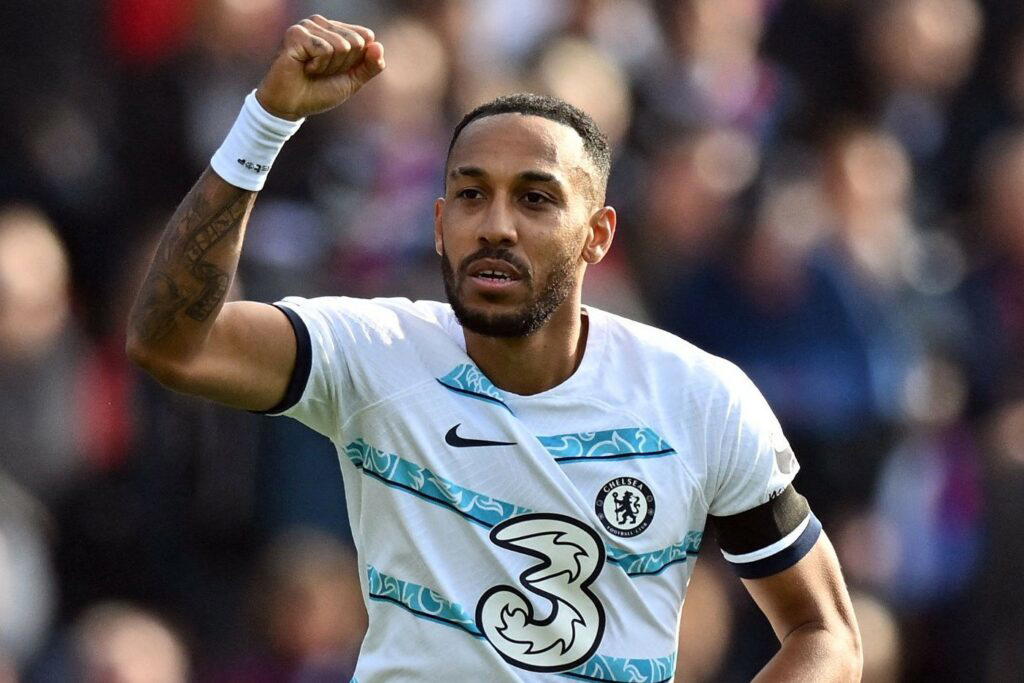 By Adegboyega Adeleye
Chelsea striker Pierre-Emerick Aubameyang is set to face his former club AC Milan as the Gabonese starts in tonight's Champions League fixture at Stamford Bridge.
Aubameyang, who scored his first Chelsea goal in last Saturday's 2-1 win against Crystal Palace, hopes to continue his impressive start.
In his pre-match conference, Chelsea boss, Graham Potter praised the way he dealt with a violent robbery in his home in the summer.
Read also: Chelsea vs AC Millan: 'Massive challenge for us' – Potter
Aubameyang joined AC Milan's youth academy in January 2007 and played till 2008.
He was part of the squad that finished fourth in the inaugural Champions Youth Cup held in Malaysia and scored against every opponent he faced and finished with seven goals in six matches.
Aubameyang actually began his senior career at Milan in 2008, but never appeared for the Rossoneri as he went on a series of loan spells in France and then joined Saint-Étienne permanently in 2011.
After that, he joined Borussia Dortmund in 2013 and ended up at Arsenal five years later.
Potter praises Aubameyang after burglary incident
The Gabon forward suffered a broken jaw during the incident which happened at his home near his former club Barcelona.
Potter said: "He wouldn't be human if it didn't affect him.
"We're here to support but I think the best thing for him is to play football, to put the incident behind him as quickly as possible, and feel comfortable and happy. I think he feels that here. He has acted really professionally, I have been really impressed with him.
"[The burglary] was fairly horrific, to be honest. You are talking about something that isn't particularly nice where the family are concerned.
"But I can only act on how he behaves and he has been perfect."