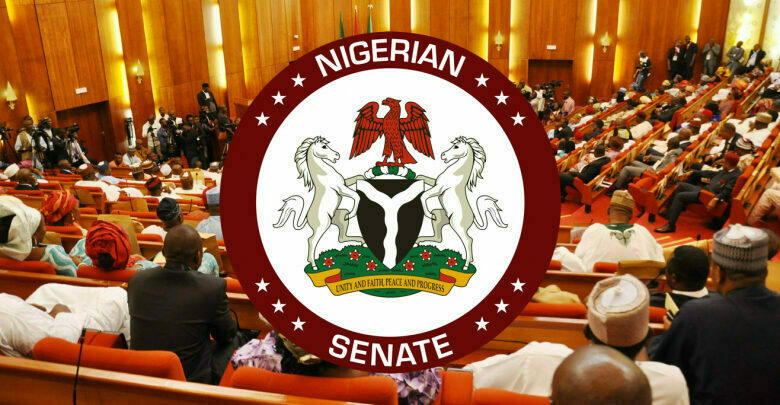 …Issues raised in the petition are Internal affairs of the Bureau, we will  resolve internally, CCB Chairman
By Henry Umoru
THE Senate has given the chairman of Ombudsman, Code of Conduct Bureau, CCB, Professor Mohammed Isah and six Federal Commissioners two weeks to go and nip in the bud, the crisis rocking the agency and report back to the parliament.
Recall that crisis rocking the CCB established by the Act of parliament to fight corruption within the public service system through scrutiny of Assets Declaration Forms of Civil / Public Service Officers lingered last week as Federal Commissioners in the Bureau have accused the chairman, Professor Mohammed Isah of compromising N109 billion fraud of Former Accountant General of the Federation (AGF), Idris Ahmed.
The alleged corrupt practices being perpetrated by Professor Isah was revealed to the Senate by all the six Federal commissioners running the anti – graft agency with him through petitions submitted to the Senator Ayo Akinyelure, PDP, Ondo Central led Senate Senate committee on Ethics, Privileges and Public Petitions.
The commissioners, led by Dr Emmanuel Attah, had in a jointly signed petition submitted to the Senate Committee, alleged that the CCB chairman was sitting on petitions against public officers with multi million and billion naira assets not stated in their assets declaration forms.
The Akinyelure led Committee that is investigating the petition against Prof Isah had invited all parties involved last Friday, but the CCB chairman was absent while five out of the six commissioners were present.
Not happy with the absence of the CCB Chairman against the backdrop that the allegations revolved round him, Senator Akinyelure them brainstormed with other members and it was agreed that the absentee Chairman must appear before the committee unfailingly yesterday, Thursday, 6th October, 2022 by 2:00pm prompt.
At the resumed hearing, the Senate committee directed the commissioners to explore the Bureau's internal mechanisms to resolve the issue and report back in two weeks.
Senator Akinyelure said, "Since the issue before us in an internal affairs of the Bureau, we have resolved that you should go and resolve it among yourselves as a family matter and report back to us in two weeks."
Subscribe for latest Videos