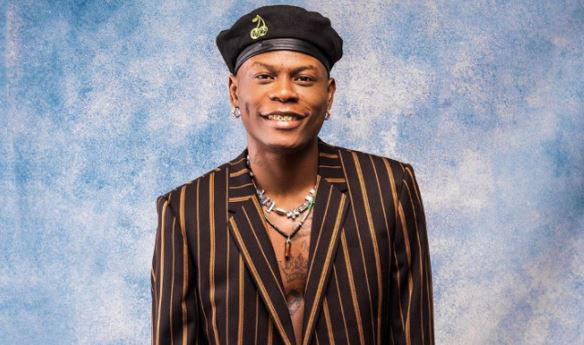 By Kennedy Mbele
Few days after droping his wave- making song titled: "Expensive Love", Nigeria's fast-growing singer and songwriter, Omolayo Iyanoluwa Olamide, professionally known as Wadude, has shown that he is prepared to explore his raw talent to the fullest, in the entertainment industry.

The young artist, aptly described as one of the most interesting talents surfacing in this summer, recently released a new single titled: 'Gemini Baby,' said to have left many at the mercy of goose pimples, as they wondered how a new entrant could be able to spark off an interest that goes beyond the quality of music, the way he did, "He is a singer, and songwriter who not only charm with his songs but also with his personality"
Expectedly,
Wadude's talent and potential for greatness attracted the attention of the Pioneer of Banku Music and founder, emPawa Africa, Mr. Eazi. emPower is known for its interest in empowering the next generation of African artists. The duo have signed a distribution deal that would see Wadude's songs pierce the market, in the most effective and professional manner.

Sharing his bundle of joy on the development, the brilliant singer and songwriter said to Vanguard: "A grateful heart is the beginning of greatness and I am super excited to be part of emPawa. Music is not just an escape for me, it is a way of self-expression and I am always excited when I hear people listening to my songs or see that my music is forming the rhythm to the day of my fans"

Wadude, began his musical journey professionally, last year when he released his hit song "Zanzibar" which set fans agog, even without being promoted, signifying the stuff he is made of.He wants all to stream and listen to Expensive Love Ft Bella Shmurda as well as check out for his other songs including: 'Last Dude' and 'On the low'
Subscribe for latest Videos