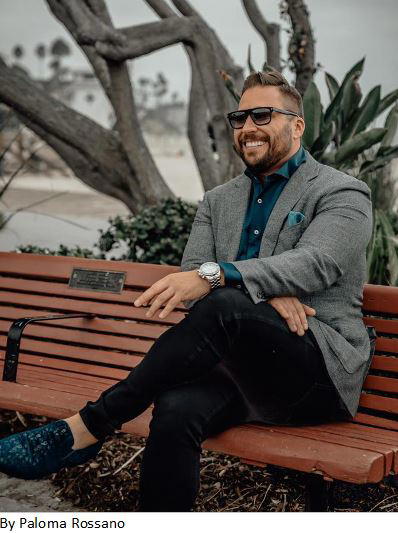 When deciding to invest in a property or buying for oneself, there are many elements to consider to save money and time. Included in this process is deciding on the right mortgage deal that is ideal for your situation.
However, researching and selecting one on your own can be a daunting task, which is where the role of a mortgage advisor would come in. Some benefits that come with working with a mortgage advisor is accessing a wider selection of deals, having a greater chance for successful applications, better connections within the market, having better overall insight, and more. When getting an expertise in any area of your life, it can save plenty of time, energy, and resources that you would have lost without the proper guidance.
A certified mortgage advisor who not only prioritizes the deals themselves, but more importantly, his clients, is Neil Anders. After working as the Branch Manager of American Financial Network in Newport Beach, California, growing a strong portfolio of almost two decades of experience in the market, Anders is now V.P. of Sales for Trusted Rate. Within his work, he prioritizes finding the best outcomes for his clients in order for them to optimize their financial successes. In doing so, he makes sure that he can develop a trusting and reliable relationship with each of them.
Neil's journey began when he graduated high school at only fifteen years old. As a teen prodigy, he went on to earn his first college degree at only seventeen. From these beginnings, he immediately took note of his friend's new mortgage company and the "financial upside of the business." Motivated by its success, as well as the earning potential, he began to get involved in the industry himself. Then, following the 2008 financial crisis and the resulting foreclosures of his own properties, as well as his clients, his mentality was put into a different perspective. He began to prioritize the importance of putting his clients' needs first when going further with any business transactions.
From his own business venture in mortgage advising, he was able to build experience and knowledge within the field that would contribute to the rest of his successes and roles. With over a hundred complementary reviews on the Zillow.com platform and his five-star rating, his clients proved to be more than satisfied with his dedicated work. From his perception, "good salespeople love their product, but great salespeople love their clients." More so, Neil also learned the importance of teamwork and communication throughout this process. He made sure to create a flow and consistency amongst the team. Allowing everyone to be in the know of the latest updates and transactions minimized stress on all ends, as well as any potential for misinformation.
Neil went on to apply all these skills and experiences to his next venture as the Vice President of Sales at Trusted Rate Inc, based in Newport Beach, California. The company's mission is to help people find and purchase a new house, refinance payment setups in order to optimize saving, and help in gaining pre-approvals for financing. Wanting to give people equal housing opportunities, Neil is glad to apply himself to such a role at the company.
As Neil continues to advance in his career, he keeps motivated by the challenges that come his way. Adapting to the industry's changing environments only further advances Neil's ability to find the best solutions and grow from those outcomes. He is very proud of the approach, expertise, and strategy he has grown into over the years, and is looking forward for what's to come.
Subscribe for latest Videos