Since the release of the Nollywood Blockbuster movie in Cinemas across Nigeria on August 26th, 2022, people have been having various reactions to the latest trending Nollywood movie – HAMMER. 
Hammer is the title of the latest Nollywood movie produced by Vantage Migration and Royal Art Academy. The movie starred a range of popular Nigerian skit makers and actors like Bimbo Ademoye, Mr. Macaroni, Dr. Linda Iheme, Ben Toitou, Deyemi Ademola amongst others.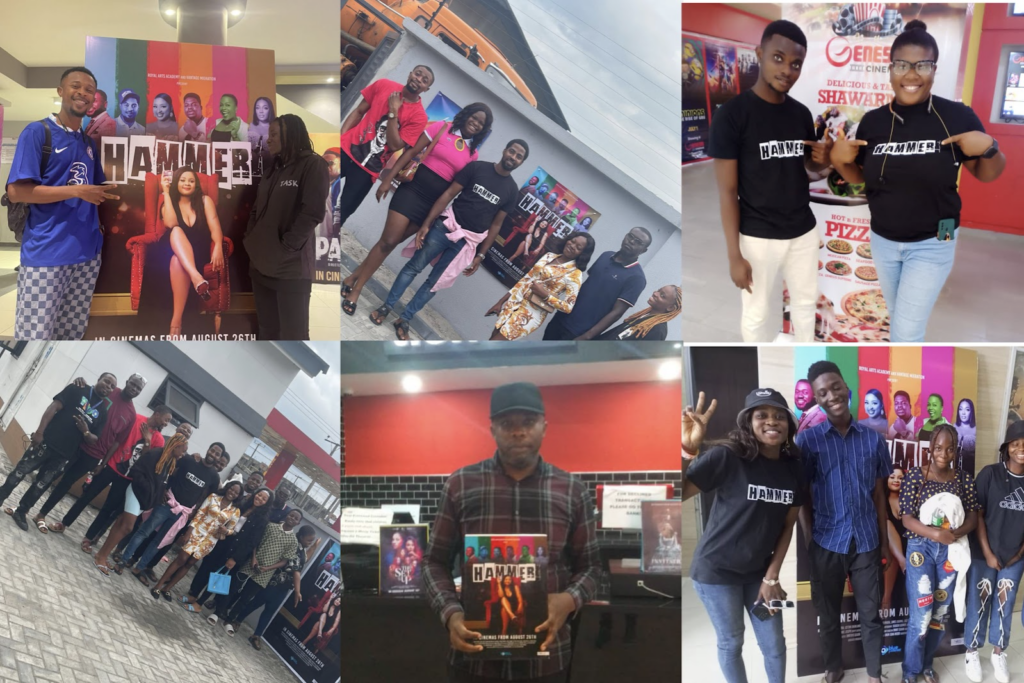 The beauty of this film is, aside from the rib-cracking scenes, it has a subtle but powerful message that captures the life of an average Nigerian graduate who is looking for ways to make ends meet thus have been pressured to resorting to crime and all forms of illegal ventures just to be successful. It is in this case that the lead character, played by Bimbo Ademoye found herself in the pool of struggle for a better life to create a future for herself.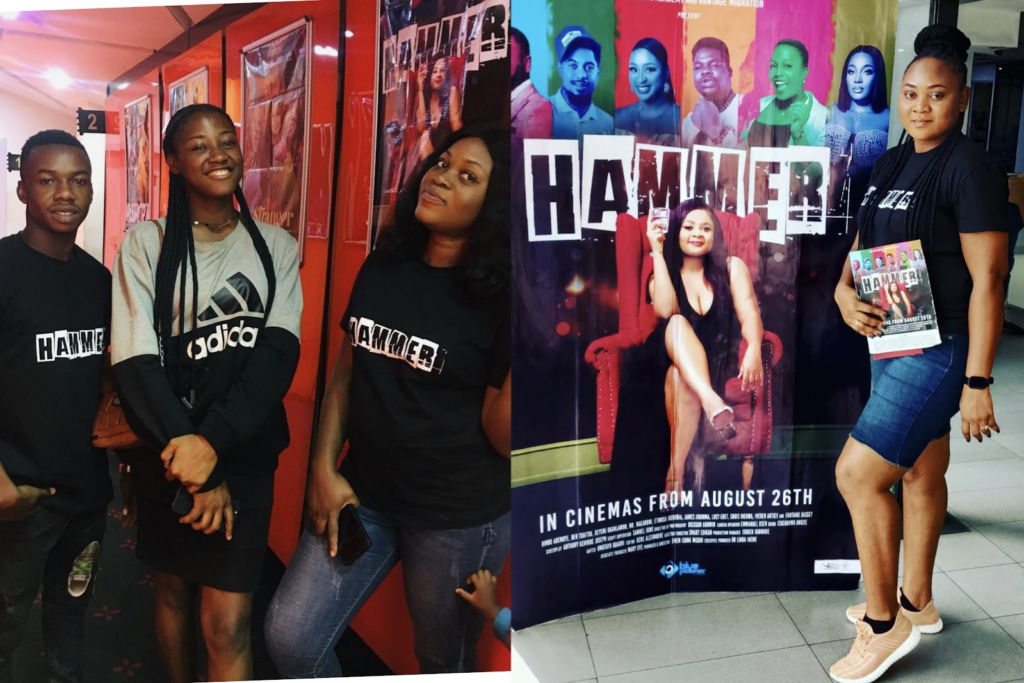 The movie has since generated a lot of controversies from the expectations of cinema viewers on how the storyline captures the demeaning state and life of the Nigerian graduate and forms opinions on how such a delicate subject matter was delivered jocularly with the array of the popular comedy skit makers. Here is a Clip of cinema lovers' reactions. 
Speaking with a cinema viewer, Ayodele Taiwo who saw Hammer in Lagos Nigeria, says there was no better way to relay such a critical message as contained in Hammer without comedy. The ways in which the average Nigerian youth ventures into crime is alarming which is in itself a serious subject, it would be a dead end to approach such matters too from a serious storyline and strict acting. Any person with a critical eye will see the moral lessons in Hammer and run with the message.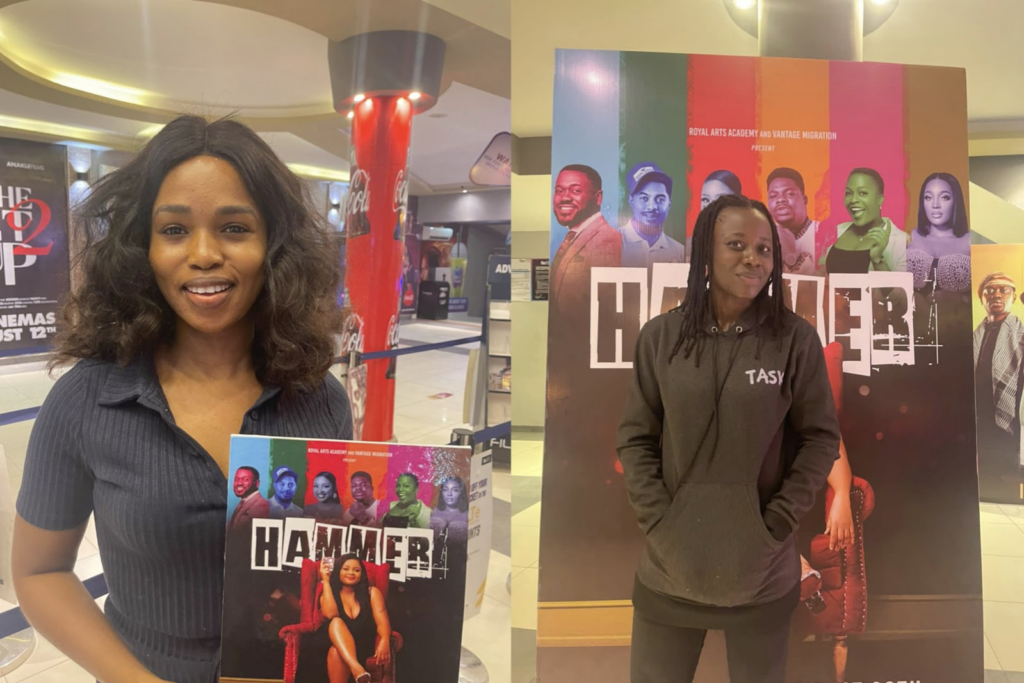 Also, Janet, another cinema viewer, says she has mixed feelings as regards the ending of the movie. According to her, she is concerned to know the end of Pablo, a character played by Mr. Macaroni who was into crime.
Another cinema viewer, Joy Benson says he has always been an advocate for better ways to survive without going into crime and was happy with the message passed through Hammer.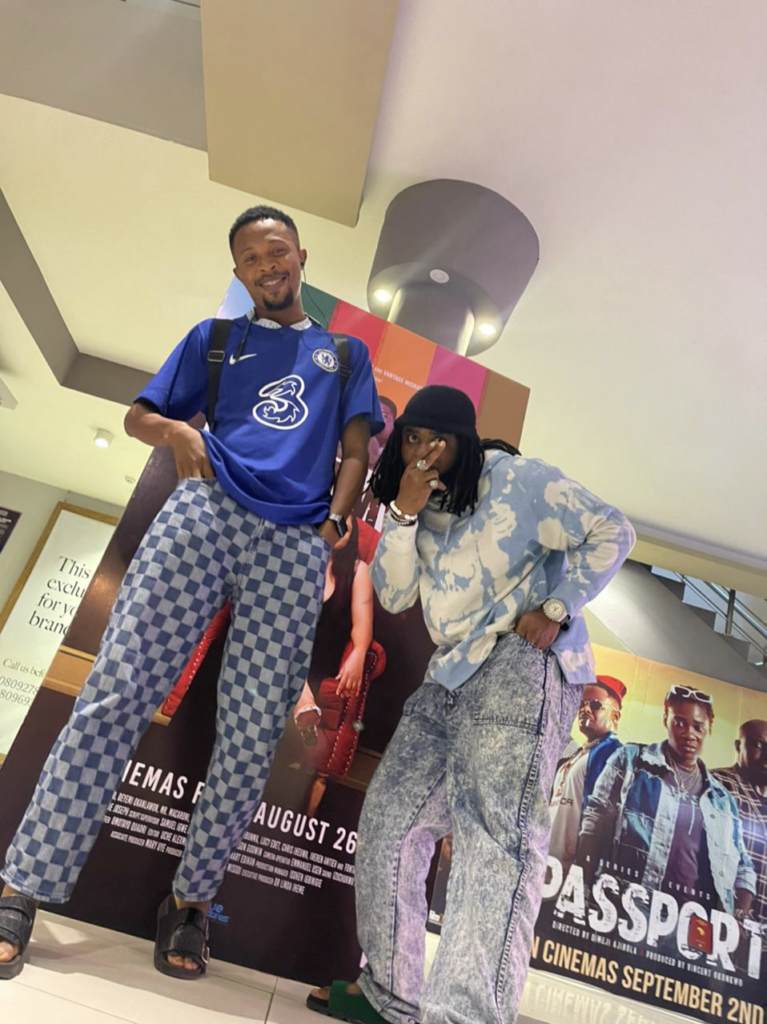 "Hammer is timely. It is what society needs, and a must-see for the Nigerian youth. Truthfully, having first-class or good grades generally is fast becoming something less to reckon with whereas it was a thing worth celebrating in time past. I still love the fact that Hammer still emphasizes that education is always a way out of poverty and that the environment matters in pursuing one's goals and dreams says, Joy Benson."
Whether you love movies or not, there is something unique you will discover about Hammer. See what people are saying. It's a full package movie; the drama, the suspense, the lovey-dovey, the comedy – something must interest you about #HammerTheMovie.
Subscribe for latest Videos