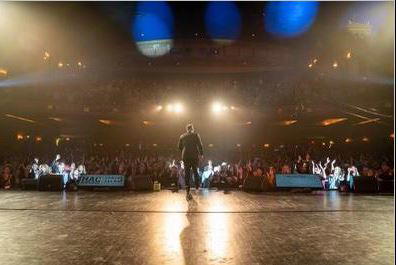 As traditional forms of media like radio, television, and print publishing are still holding on with varying degrees of success amongst the ongoing social media revolution, an increasingly popular form of content publishing has been thrust into the spotlight: podcasts.
Taking form as digitally accessible programs readily available for download or streaming via the internet, modern podcasting has become a unique blend of conventional serial radio media and the instant on-demand access that the age of the internet has become so known for.
Given the ease of access, it's no surprise that podcasts are rising; while only 22 percent of U.S. adults had heard of podcasting in 2006, that number grew to a startling 78 percent by 2021, with 65% of US consumers noting that they actively listen.
Much of the medium's growing international impact can be attributed to the feeling of closeness that listeners often establish with their favorite podcasters, growing to understand their idiosyncrasies, styles of storytelling and personal beliefs. Podcasts similarly offer the opportunity for listeners to hear oftentimes unfiltered opinions from and discussions with their favorite public figures and celebrities, giving an insight into their personal lives generally kept away from the outside world but allowed to shine through the close-knit podcasting community.
For Brian Underwood, biohacker, CEO and co-founder of keto category-king Prüvit, podcasting has become a unique way for the renowned entrepreneur to share his business experience, triumphs, failures, lessons, and extensive network of public figures and leading executives with the world. Underwood's Be You With BU podcast has made major waves across streaming platforms, earning a perfect five-star rating on Apple Podcasts from more than 500 reviews across dozens of episodes.
While Underwood's 1-on-1 coaching and live event keynote podcasts have become consistently popular offerings from the executive, it's his interviews with celebrities and notable figures that have pushed Be You With BU into the spotlight.
Sharing entrepreneurial tips and tricks with listeners is one of the hallmarks of Be You with BU, as Underwood's extensive repertoire of impressive guests directly reflects the business mogul and podcast host's dynamic and impressive network. Underwood's interview with fellow entrepreneur Russell Brunson gives advice to aspiring business owners just starting out on their own journeys to find their personal voice, while the episode with Revolution Golf CEO Justin Tupper explores the themes of turning passion into profit and how to find joy in the professional journey along the way, no matter the rollercoaster it may take to reach success.
"If you want to get to know yourself, spend an hour with yourself in the mirror," Jairek Robbins, motivational speaker and president of SUCCESS advised Be You with BU listeners in his featured episode. "Most of us have a brain that's trained to criticize ourselves… get in the mirror and train yourself to see greatness in yourself."
Underwood and guest Dean Graziosi – acclaimed entrepreneur, real estate investor, and New York Times bestselling author of Millionaire Success Habits and The Underdog Advantage – explored the concept of the "success tax" together, providing an insightful perspective on what it takes to maximize your capabilities with Be You with BU listeners.
"Your next level of life lives on the other side of what you fear the most, or the thing you're afraid to tackle," revealed Graziosi. "The people that learn from their mistakes that keep up and keep moving forward are the ones destined for their full potential and for greatness."
Underwood's variety of intriguing guests knows no bounds; take his interview with WWE Hall of Famer Torrie Wilson, one of women wrestling's most prominent names, for example. Wilson's episode displayed a unique feminine insight on what it means to make a name for yourself in a male-dominated industry. The interview is a fan favorite as Underwood's trademark thoughtful interview style explored the triumphs and failures of Wilson's storied career. A guest feature by IT Cosmetics founder Jamie Kern Lima similarly gives an inside look at the power of female voices in executive leadership and business development.
Another athlete-centric episode, with the "toughest man on the planet" and Ironman legend James Lawrence, showed listeners what it takes to be mentally tough and how to forge through difficult times to come out better on the other side.
"Choose to wake up tomorrow with a new attitude, new resolve, and be present for every pebble stroke until you reach the top of the mountain," advised Lawrence to Be You With BU's audience.
From sports stars' mentalities to sage business counsel, Underwood provides a masterclass in platforming incredible insights to his listener base, even going so far as bringing on leading brain specialists like neuropsychologist Joseph McLeondon III and Dr. Daniel Amen to promote neuroscience and healthy brain function to the Be You With BU audience.
The word about Underwood's interview prowess on Be You With BU has certainly spread, landing Underwood covetable interviews with major celebrities like comedians Steve Harvey and Kevin Hart and fellow podcaster Jay Shetty on platforms outside of his podcast.
As podcasting continues to expand its ever-growing popularity – the industry is anticipated to double from $2 billion in revenue in 2022 to $4 billion in 2024 alone – expect profoundly impactful podcasts like Underwood's Be You With BU to remain at the top of the charts in the years to come.
Subscribe for latest Videos