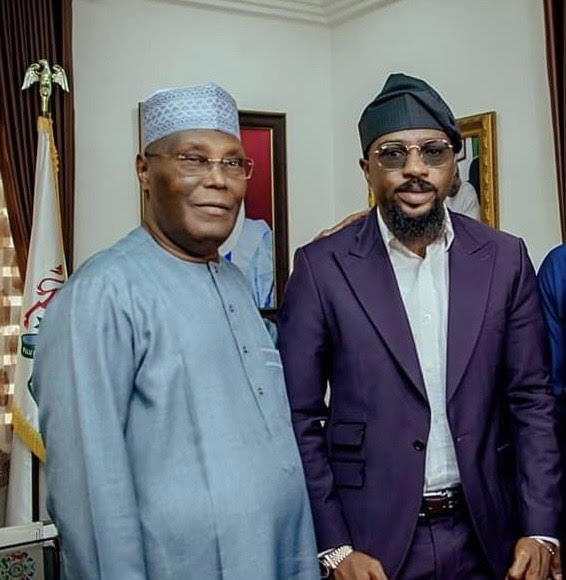 The founder of Atiku 100 percent Mr.Tanimu Kazeem has called on Nigerians to support the presidential candidate of the People's Democratic Party Atiku Abubakar and his running mate Governor Ifeanyi Okowa.
According to Kazeem in Abuja , Atiku has come to separate Nigerians from Darkness caused by the All Progressive Congress APC.
He noted that Nigerians can not continue to be in darkness as a result of sentiment or tribalism when there is a better option for the total restoration of Nigeria.
Kazeem who has been a young advocate for the empowerment of Nigerian youths said as the campaign officially starts tomorrow, Nigeria youthS should bear it mind that a better future for the youths is possible with Atiku and Okowa.
He said over the years Atiku has empowered thousands of youths likewise the governor of Delta State who has trained and empowered over 100,000 youths across Delta State.
While expressing his dissatisfaction with the current administration of President Buhari , Kazeem said the APC-led administration has been a big failure and has caused Nigerians pains.
"Nigeria is our precious country and we must all come together with one mind to support a better Nigeria where we all will be proud of irrespective of our ethnicity.
Atiku ticks all the boxes we currently need our next president to tick.
He is calm and cerebral, cosmopolitan, and understands Nigeria and her challenges.
This is the type of president we need for the betterment of our nation.
We should not be deceived by sweet words because in 2015 and 2019, we were deceived by President Buhari with sweet words and we all fell for it but today we all are experiencing the negative change brought by the APC-led administration.
We are wiser now and no matter what they are saying, we must understand and think twice in making our choice.
The better choice before us is Atiku as a result of his antecedents and what he is capable of doing when elected as president.
Atiku is reliable when it comes to the rebranding of Nigeria " he said.