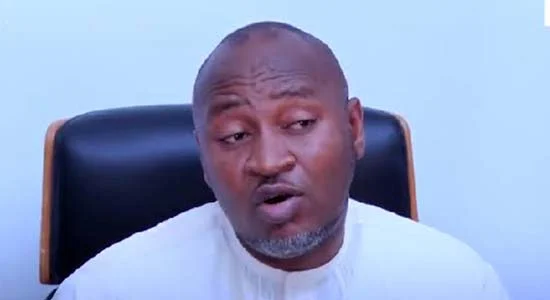 By Clifford Ndujihe & Fortune Eromosele
THE Presidential candidate of the African Democratic Congress, ADC, Mr. DumebiKachikwu, has described as inhuman, and shameful, the renewed bid of the All Progressives Congress, APC, and the People's Democratic Party, PDP, to hold on to power during the 2023 general elections, and promised to unveil his agenda to rescue the country, tomorrow.
The APC and PDP had unveiled their presidential campaign councils and mapped out plans to begin their campaigns on Wednesday in line with the Independent National Electoral Commission, INEC's timeline of election activities.
Asked when he would raise his campaign council and where and when he would begin his campaigns, Kachikwu said tersely, "I will unveil plans on Tuesday."
However, urging Nigerians not to vote for the PDP and APC, Kachikwu, in a statement by his campaign office said that both parties had made things worse for Nigerians.
According to him, both parties have run the country aground in the last two decades of their stewardship, a situation he said had gravely impoverished Nigerians and made the country rank as the "poverty capital of the world."
He urged Nigerians to reinvent the progress of the country by voting in competent parties like the ADC that has the vision and candidates with the know-how to turn the fortunes of the country.
He said that it was shameful, inhuman, ungodly, wicked and anti-people for both PDP and APC to be jostling to renew their hold onto power during the 2023 general elections despite the fact that all indices of good governance anchored on the rule of law have remained negative since 1999 till date.
Kachikwu said: "Today, inflation rate has rallied to a 17-year high of 20.5 percent up from 8.06 per cent in 2014 before the APC took over the reins of power at the centre in 2015, notwithstanding the humongous debt the party has amassed for the country through reckless borrowing.
"This rate of inflation simply means that the average Nigerian cannot afford basic daily necessities like three square meals due to skyrocketing food prices and other essential services like healthcare and education for their children."