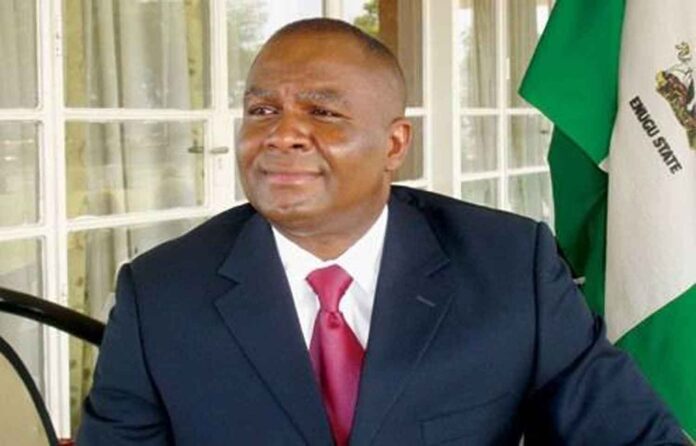 By Biodun Busari
Former Enugu Governor, Chimaroke Nnamani has said that the presidential candidate of the All Progressives Congress (APC), Bola Ahmed Tinubu is fit to contest for President following his track records as the former governor of Lagos.
Nnamani via his Twitter on Wednesday also condemned those attacking Tinubu's health status, calling his critics to always provide facts.
Speaking on Tinubu's feats as a former governor, Nnamani said, "When Bola Ahmed Tinubu was governor, Lagos state's IGR rose from 600 million Naira per month to over 8 billion Naira per month. He had an impressive track record as a governor.
"His state contributed more than 30% to our country's GDP, accounted for more than 65% of industrial investment in Nigeria, 80% of its international trade, and collected more than 60% of the country's value-added tax.
"In the area of Human capacity, his mentorship was first class and his mentees have spread out and like little acorns many have become giant oak trees in Nigeria's political firmaments."
Nnamani who is representing the Enugu East senatorial district in the Senate also gave instances of former Presidents of the United States of America who were not medically sound but still performed well in their respective tenures.
He said, "Since we all desire a better Nigeria, our politics should be grounded in facts and reliable evidence. This is the only way we can advance this nation. Ahmed Bola Tinubu is the MOST successful Governor in modern Nigeria bar none.
"Permit me to mention some past presidents who stood out for being able to contribute to the growth and greatness of their countries despite health issues. The first person on my lineup is:-
"John F. Kennedy (JFK). JFK actually experienced almost daily discomfort, He had digestive issues, allergies, and a persistent back condition that necessitated several operations and was made worse by his participation in World War II.
"He had medical sequelae of hypoadrenalism, anemia, low blood pressure, etc essentially later determined to be Addison's disease.
"Franklin Delano Roosevelt (FDR) the longest serving president of the United States of America served his term as president on a wheelchair this was as a result of polio diagnosis when he was 39yrs old in 1921.
READ ALSO:
"Despite his health Roosevelt guided the country through the Great Depression and World War II, two of the biggest crises of the 20th century. He significantly increased the federal government's authority through a number of initiatives and reforms known as the New Deal."
"I pray he recovers from his alleged ailments as many humans do. May God and posterity visit Ahmed Bola Tinubu with Mercy, Peace and kindness," Nnamani added.
Subscribe for latest Videos