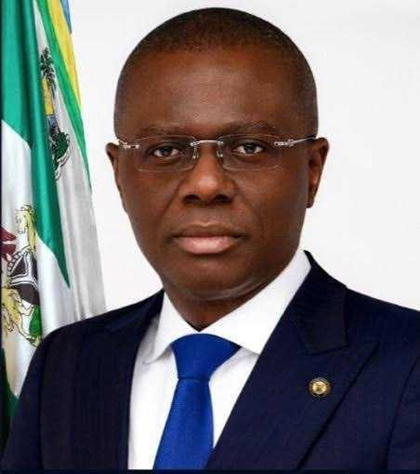 …As govt offers fuel subsidy to PSP operators
.83 jailed, over 3,000 fined, 1,200 penalised for indiscriminate waste offences in Lagos
By Olasunkanmi Akoni
Following rising cost of operations, the Lagos State Government and Private Sector Participant, PSP, operators, is presently considering upward tariff review projected for about 50 per cent in waste bills, effective from October 1, 2023.
Meanwhile, 83 persons have been convicted and jailed, over 1,200 penalised to sweep and over 3,000 fined in Lagos after been convicted over various forms of offences relating to indiscriminate disposal of waste in Lagos, in the last one year.
Managing Director, Lagos State Waste Management Authority, LAWMA, Ibrahim Odumboni, disclosed this yesterday, at the agency's headquarters, Ijora, Lagos, while briefing the media on the state of affairs on waste management, updates on activities from the beginning of 2022 till August, recent challenges solutions and sustainability measures put in place by the agency in the state.
Odunmboni, however, disclosed sustainability measures to keep operations of waste management processes abreast with rising challenges.
On effort to meet up with changing demands such as rising cost of diesel and the demands of clean energy, he disclosed the Agency has commenced processes of duel fuel system for trucks, disclosing that two trucks had already been converted to dual fuel system – 50 per cent diesel and 50 per cent gas for efficiency.
He said while the number of PSP trucks operating in the state have been upscaled under the present administration from about 627 to over 1,100, higher than those of New York, about 150 of which are operated by LAWMA, lamented that the rising cost of diesel from the 1st quarter of 2022 has posed huge challenges for operators.
Odumboni, however, said to keep the operators afloat, Sanwo-Olu, has reached conclusion to make fuel subsidy arrangements for the operators, which according to him, was to cushion the impacts of high cost of diesel biting hard on operators.
According to him, "The fuel subsidy is in addition to subsidies offered the PSP operators in areas where we have challenges.
"We are giving them additional subsidies to share among all operators that we feel the impact is biting hard on, so that they continue to deliver the level of service we expect them to deliver." he said.
Lamenting the poor culture of Waste management, he called for an attitudinal change, frowning against the culture of patronising cart pushers who, he said, do not have access to get to the dumpsites, but rather resort to dumping refuses by road side and in drainage channels.
"Attitudinal change is one of the biggest challenges we have in waste management and I know that through the support of the State and everyone we can make a significant change," he said.
On the offenders, Odumboni, said the prosecution of the offenders was necessitated to deter bad culture to waste management.
"83 people were jailed last year from waste related offences. Over 1,200 did community services – they joined our sweepers to sweep and do the job very well and over 3,000 were fined. But the most important thing, for us is why don't we ensure we do the right thing.
"For people out there, who continue to migrate and dump waste indiscriminately, any time you are cut, you would be held responsible and would face the wrath of the law," he said.
According to him, the Enforcement team set up by the Agency has become very active, and have ceased over 1,400 carts across the State in the last two months "to ensure a much more formal, agreeable and consistent system of Waste is introduced into our society."
Odumboni said truck pushers are guilty of dumping waste in canals and drainage systems often leading flooding due to blocked drainages..
He said, having extended hands of fellowship to cart pushers on how they can work with the agency to formalise their operations, the agency would not take it lightly with those who kick against the hands of fellowship and rules of engagement.
"For any one who does not have an identity, who pose security threats to the state, who refuses to follow the law and put the lives of Lagosians in danger, there is going to be zero-tolerance on that and so, we would continue in our operations to get rid of cart pushers in Lagos," he said.
Efforts, he said, have been put in place for enhanced waste management system to include encouraging local content; introducing CNG powered trucks; construction of Sanitary Land Fill; discussion over developing Waste to Energy Facilities; Construction of brand new Landfills; Construction of additional Transfer Loading Stations for every Local Government; Recycling of Waste.
Others are back-to-back night operations from 11:00pm-4:00pm; efforts focused on markets; additional reforms for operation enhancement; monitoring performance of PSP operators.
Chairman, Association of Waste Managers of Nigeria, Mr. David Oriyomi, assured residents that with the support of the State Government, efforts would be harmonised to address the prevailing challenges, particularly those relating to exchange rate and rising diesel price which have informed high cost of operation.
Subscribe for latest Videos