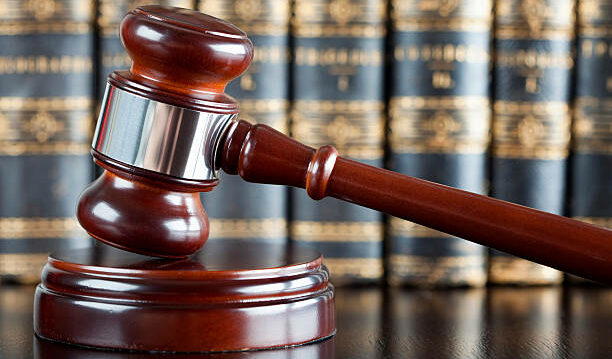 By Bashir Bello – Kano
The Court of Appeal sitting in Kano has on Wednesday upheld the verdict by a lower court, Kano State High Court which ordered for the retrial of Kano Singer, Yahaya Sharrif Aminu over alleged blasphemy.
The lead judgment delivered by Abubakar M. Lamido (JCA) and concurred by B. M. Ugo affirmed the retrial of the singer while the Presiding justice, Ita G. Mbaba desented to the verdict wherein he discharged and acquitted the appellant for the offence charged.
Recall that Yahaya Sharrif Aminu was said to have sometimes in 2020 committed blasphemy against the Holy Prophet Muhammad (PBUH) and was dragged before the Upper Shariah Court which convicted and slammed him death sentence.
Read Also:
Caution your subjects against killing over blasphemy, activist tasks Islamic clerics
How mob burnt 30-yrs-old Abuja man to death for blasphemy
Alleged blasphemy, false alarms against Christian women who refuse sexual advances from men of other religions  — CAN
Dissatisfied with the death sentence verdict, Yahaya Sharrif Aminu through his lawyer, through one Kola Alapinni however appealed the matter before the Kano State High Court (Appeal Division).
Recall also that the Kano High Court (Appeal Division) presided over by Justice Nasiru Saminu and in company of the State's Chief Judge, Justice Nura Sagir while giving their judgment, ordered that the trial be remitted to the same upper Shari'a court but assigned to another Judge and the defendant be provided with legal representation during the retrial.
In a judgment delivered through virtually (Zoom) on Wednesday, two of the three justices, Abubakar M. Lamido (JCA) and concurred by B. M. Ugo however dismissed the appeal and affirmed the retrial of the singer.
On the legality of the constitutionality of the Kano State Shari'a Law 2020 challenged by the appellant, the trio of Abubakar M. Lamido (JCA), B. M. Ugo and Ita G. Mbaba agreed on the Constitutionality of the law.
Subscribe for latest Videos