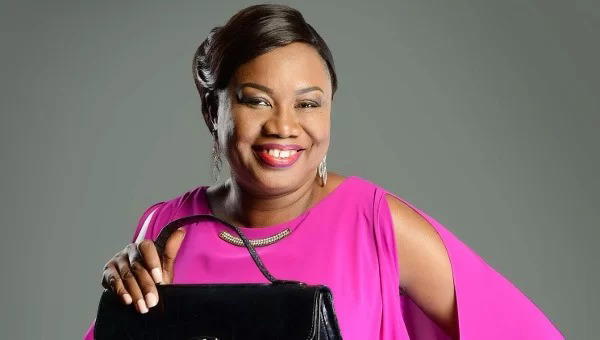 Though she trained as a pharmacist, Maureen Obaweya is one of the women sitting comfortably astride the Nigerian fashion industry as a global leader. Having been featured in such international media as Huffington Post, she chats with BL on how she has maintained the nexus between the corporate and the creative, as well as the business of fashion as far as Nigeria is concerned.
Fashion is a billion dollar industry, why is the Nigerian economy not fully benefiting on a global scale in terms of Foreign Direct Investment and Foreign Exchange earnings?
There are a lot of things leading to that kind of trajectory. One is the lack of a conducive environment, a lack of education in that sector which would lead to specialisation. Third is low skill set, which is the consequence of lack of specialisation. People need to specialise in different things in order to enhance stability in that value chain. Quality is important. Competitiveness is very key because when there's no value added locally, you find it difficult to compete on a global level so even though there's a lot of creativity, at the end of the day, we are not competitive.
 It's been said that fashion is the new oil…
I totally agree because the capacity for fashion worldwide is huge. However, the opportunities need to be properly enhanced. With the number of people we have on the planet, the numbers are huge and they have to be clothed. It's a huge opportunity for us.
You have worked in so many different sectors of the economy. Are there any insights from those spaces that you have brought to bear in your present space?
Absolutely! In pharmacy, you have production, quality control and processing from end to end. That perspective also comes to play in producing leather goods.
 What is the biggest risk you ever took?
 It's to start business very early in my career. I only practised pharmacy for two and a half years and took the big step to be self-employed and go in the direction of my creative dreams. To step into the uncertain world of entrepreneurship, even though very rewarding. People asked me, why don't you go and set up a pharmacy? Why not register someone?
There was a limit to which my family could complain because I come from a family of creatives. My father was a broadcaster, my mother, one of the very few northern female photographers. My sister studied Theatre Arts, my brother is an Architect so I think they understood the interest.
 You talked about value chains. In what ways can they be enhanced to benefit a greater number of people?
First and foremost, awareness. We must see ourselves as units of a bigger picture and not want to be everything in that picture. If I focus on my area of strength and I am the best at it, I will still make it within that sphere and all I need to do is collaborate with others and have a whole ecosystem that delivers world class fashion. Two, we need to be able to pursue it with a spirit of excellence. We are local but we must be global in our mindset and that means we must be current and determined to deliver excellence.
You are informed and have products that stand at par with any other product anywhere in the world. Then you will be in demand because you are bringing your authenticity to the table, you are bringing your unique creativity and you are doing it excellently.
 You spoke about being current. You have been all over the world and seen best practices in the industry.  Where and where can we borrow from?
We can borrow work ethics from Asia, style, elegance and creativity from Italy, product design and structure from Germany and many other countries. In terms of consistency and work ethics, like I tell my staff here in Nigeria when we are having strategy sessions and I show them videos of these production centres- nobody complains that their grandmothers in the village died a second time. There is no sense of entitlement. There's a lot that we have to offer the world.
All the enabling government agencies – BOI, NEXIM, NEPC  and the likes,  should they not be the ones coordinating all these?
As I have said at a number of fora, they come with sporadic interventions. They do as they can in terms of exposure, taking companies to parts of the world where they can see where best practices are deployed to be able to deliver the value that will change the trajectory of the business in Nigeria, it requires more than that.
I remember I stumbled on a course for footwear-making in an institute in India and realised it was for three years and I said to myself, what would somebody be doing for three years, learning how to make shoe? But at the end of the day, it is that kind of intervention that is sustainable because it's a lifetime value. So I may go for MAGIC but where do I go from there? I come back to Nigeria and I try to teach in-house.
It's not sustainable. The interventions need to be sustained.
Also, don't the interventions need to be measurable for impact?
They should be able to tell us: 'when we started, these were the figures,' before and after kind of thing. Are we seeing anything like that?
After every outing, you are meant to give a report. So for example, our company was selected for the first Ireland-Nigeria trade summit and we are asked to give a report. One of the people we met was interested in the company and he gave us a bill, so we said we would give it to government to pay part of it; but you and I know that it may not happen. Which is why I keep telling those agencies, when you take a company out, you must have a scale: okay, we took you to MAGIC, we are going to follow you up for four to six months to ensure the intervention yields results. It's called 'handholding.'
Subscribe for latest Videos